Description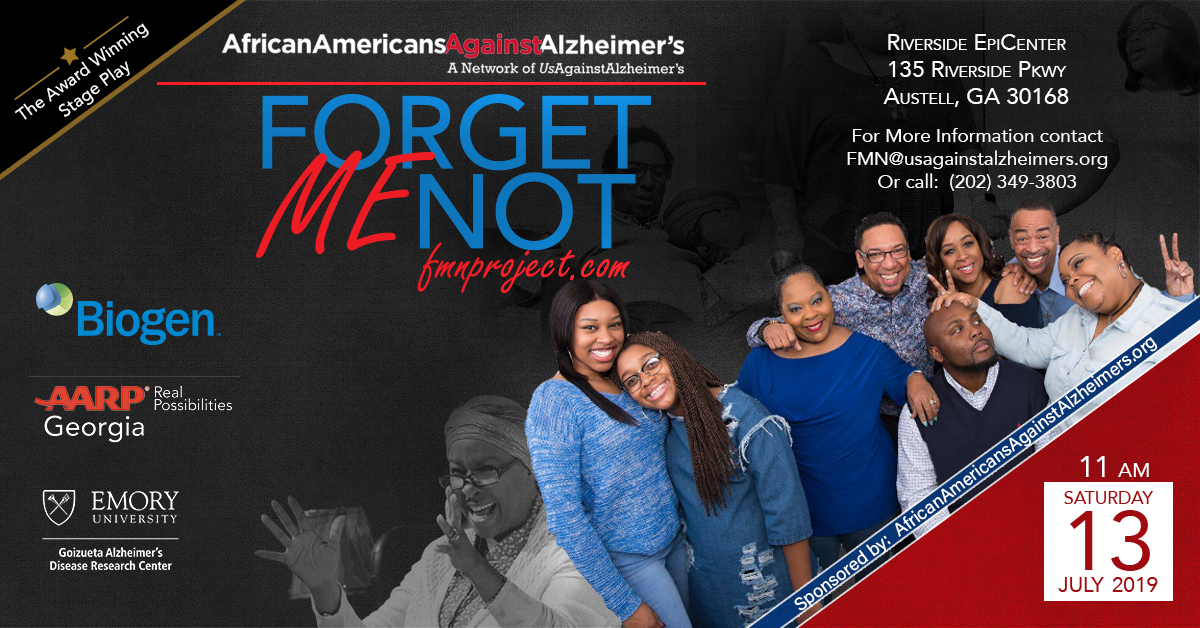 From the creators of some of the most compelling stories of our time comes yet another thought provoking production that is sure to educate as well as entertain as only a GDavis Production can. The way GDavis Productions takes on a disease like Alzheimer's has been called "brilliant". Forget Me Not takes the audience into the life of a family facing this medical challenge and shows its impact on not just the immediate family but friends, marriage, and those in the community as well.
Many have left the theater realizing there are people close to them who may have signs pointing to Alzheimer's. Thanks to a panel of experts presented during the event, you will leave equipped with answers to important questions about Alzheimer's, what you can do to protect your brain health, the importance of check-ups from the neck-up, and how to connect with researchers in your community who are working tirelessly to find better treatments and hopefully a cure but need your help!
The event is free and open to the public but registration is required.