Description
The idea of "social entrepreneurship" (#socent) has struck a responsive chord. It is a phrase well suited to our times. It combines the passion of a social mission with an image of business-like discipline, innovation, and determination. The time is certainly ripe for entrepreneurial approaches to social problems. Many governmental and philanthropic efforts have fallen far short of our expectations. Social entrepreneurs are needed to develop new models for a new century, and who better to change the future than kids?
Makerspaces are the perfect places to move through the design process towards a finished socent project. Every school is building one, every library seems to want one. But how do we use these Makerspaces so they are active, authentic, creative, and dynamic inquiry driven - rather than just a new spin on the shop classes of the 80's? How do educators inspire students to cultivate Maker Mindsets, action oriented design, and service development projects?

This session will help teachers, leaders and coaches activate their makerspace with purpose. Participants will be able to craft a pilot learning experience and expose students to the 21st century skills experts predict students will need in a dynamic future. Participants will gain:
An understanding of Makerspaces, Maker Mindset, Action, & the SDGs

The logistics of Makerspaces operations

The basics of design thinking

An understanding of the 7 survival skills of the 21st Century

A personalized design for a socent project in their own context
Participants will walk away with:
A copy of A is for Action and the HelpTakeAction website with complimentary resources

A bevy of resources to help unroll a beginner socent program in their own Makerspace
But, what do students think of #socent? Hear from students themselves what they think of the experience!
Saturday & Sunday - 8:30 - 4:00PM
Coffee/Tea and lunch will be provided.
Full hotel, travel and visa information can be found here.
Ticket prices are in USD. Local bank transfer in RMB can be arranged. For more information about this or anything else please contact Christine Chen.
---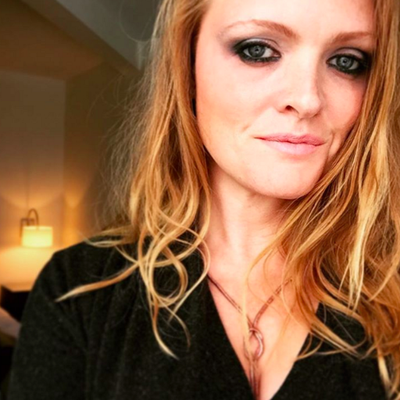 Tosca Killoran has been teaching in the IB international community in Asia and Europe since 2000. Tosca acts as an EDTech consultant to international schools as well as a presenter and keynote speaker at conferences and professional development sessions. As a doctoral student, Tosca's published research focuses on innovation in education. She co-founded ED-ucation Publishing, founded TEDxYouth@BIS, and TEDxYouth@NIST in order to give a voice to #youthchangemakers. She is an Amazon bestseller author of children's books, a website designer and app creative director. Her passion is character education, service learning and providing opportunities for learning communities to grow. At her last job Tosca was the Makerspace and Design Thinking Coordinator at NIST International School and learned from a lot of failure how to design a program that works! Now as the Director of LEVEL5 she is eager to share those experiences with you!