Description
Grow your leadership, learn from prominent and successful business leaders, and network with Central Virginia's influencers.
AUTHENTIC INTERVIEW™: with Bill Foster
We welcome Bill Foster, President & CEO at Village Bank.
I'll be asking Bill about his leadership stories from his early career to executive leadership as he led the bank through transformation. Bring your questions to the event. Or, click here to submit your questions beforehand.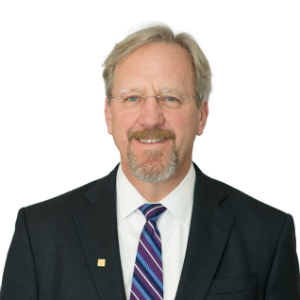 Come Early
This is a break in your day that you can justify because not only will you grow professionally, you also make connections with other leaders and decision makers. Arrive early by 11:15 to make new connections. We always end on time (1:00) so you can get to your next appointment.
Village Bank's Bill Foster will be the Authentic Interview™ in May. He joined Village in March of 2012 to help the company navigate through the Great Recession. From 1984 through April of 2008, Bill was a banker and leader at Wachovia Bank, Crestar Bank and SunTrust Bank. His leadership roles included tours serving as the group executive in charge of commercial banking and commercial real estate banking for Maryland, Virginia and the District of Columbia for Crestar and then SunTrust. He also spent three years in Atlanta with SunTrust as the Senior Managing Director and Senior Credit Officer for Corporate and Investment Banking.
In this interview, we will pull out leadership stories from Bill that you will be able to apply to your leadership development.
Bill left banking in 2008 to build an independent consulting practice focused on business restructuring, turnaround management and strategic planning. For the next four years, he sat in the chair of small business owners and gained a deep appreciation for the challenges of building and running a successful small business. He learned firsthand how to deal with crises. Those experiences had a deep influence on his view of how a bank or mortgage company can conduct business in a manner that helps families and business owners achieve their goals and is the genesis of Village Bank's vision of being Problem Solvers and Business Builders, Not Just Bankers and on searching for Win-Win outcomes with clients.
Bill serves on the Boards of the Virginia Association of Community Banks, the VBA Benefits Corporation and the Retail Merchants Association. He is a cabinet member for the Chesterfield Business Council, a local affiliate of ChamberRVA and is a past board member and chairman of the Chesterfield Chamber of Commerce. He is a graduate of Washington and Lee University. He and his wife of 30 years live in Midlothian and have two grown children.

SPONSORS
We are excited about our sponsors who help make the Authentic Interviews possible. Click their logos and tell them you saw them at the Authentic Interview™.
Executive Sponsors

Photography Sponsor

Registration covers your lunch during the event from Tavern 19 at Independence.
We will hang around afterward to answer more of your questions.