Description
The Authentic Interview is like no other in the Richmond Metro Business community.
Each month is unique as we interview an accomplished business leader where you will hear personal stories of experiences and learning that has shaped their leadership.

You will walk away with actionable ideas, tips, or tools that can be immediately implemented. Bring a friend so you can learn and experience this unique event together. And, at the same time, you enjoy a terrific lunch from Tavern 19.
THIS MONTH'S INTERVIEW: Bryan Bostic
This month we welcome Bryan Bostic, Executive Director, Startup Virginia.
Bryan will be December's Authentic Interview. Bryan has a long history of entrepreneurship. Beyond entrepreneurship, Bryan's stories range from being left in a room with never before seen Monet paintings to launching a cartoon museum and just about everything in-between.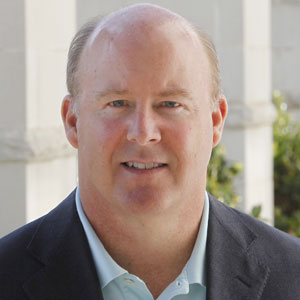 A serial entrepreneur, Bryan sold his first venture, 2B Technology, to ticketing giant Ticketmaster in 2000 after developing a powerful reservation, scheduling, and ticketing enterprise system that generated over 100 million tickets annually to attractions throughout the U.S., Canada, and Europe.
He then acquired a small startup, Smartbox, in 2004, growing the business by franchising locations around the country, including a tuck-in acquisition of California based Big Box Storage in 2008. He sold the company in 2014 to Sirva Worldwide, one of the worlds largest relocations companies.
Bryan has been an active investor and mentor in the entrepreneurial ecosystem, directly involved with over 20 companies.
Startup Virginia is a not-for-profit organization that has been created to help and support the high-growth startups of Virginia. Richmond has been buzzing with the entrepreneurial spirit for centuries, dating back to the invention of the Electric Trolley. Startup Virginia is harnessing all of the disjointed entrepreneurial variables within our ecosystem, and gathering them into one central innovation hub to commit to the growth of the startups who live here.
Bring your questions to the event. Or click here to submit your questions before the event.
Registration covers your lunch during the event from Tavern 19 at Independence.
We will hang around afterward to answer more of your questions.