Description
Experience an event like no other in the Richmond Metro Business community. Come and witness, network, learn, and be a part of the next Authentic Interview.
Each month is unique as we interview live an accomplished business leader while you enjoy a terrific lunch from Tavern 19. You will hear personal stories of experiences and learning that has shaped their leadership.
You will walk away with actionable ideas, tips, or tools that can be immediately implemented. Bring a friend so you can learn and experience this unique event together.
THIS MONTH'S INTERVIEW:
This month, JJ White, from Dale Carnegie, will be in the interview chair.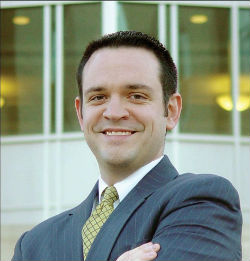 This month JJ White will be in the hot seat for the Authentic Interview. Yes, JJ and Chris are in a similar industry, so this could end up being a heated exchange.
JJ is the franchise owner for Dale Carnegie and develops leaders from Roanoke to Central Virginia. In addition to running the business, JJ is the host of the Great People Show, broadcasts on 97.7 in Richmond and streamed all over the world. As if that isn't enough, he also serves on the board of the Virginia Council for CEOs and Past-President of the International Dale Carnegie Franchisee Association.
Come see what happens as JJ fields questions from Chris and the audience.

Bring or think of your questions during the event. Or click here to submit your questions before the event.
Registration of $20 covers your lunch during the event from Tavern 19 at Independence.
We will hang around afterward to answer more of your questions.