Sales Have Ended
Registrations are closed
Looking to register for the replay? If it's been less than one week since this program aired, email support@nyadventureclub.com with your name, email address, and the webinar replay you're interested in viewing. We'll then send along an invoice, and once paid, you'll get access to the replay for the remaining time.
Sales Have Ended
Registrations are closed
Looking to register for the replay? If it's been less than one week since this program aired, email support@nyadventureclub.com with your name, email address, and the webinar replay you're interested in viewing. We'll then send along an invoice, and once paid, you'll get access to the replay for the remaining time.
Can't make it live? Register and get access to the full replay for one week! New York Adventure Club | www.AdventureClub.com
About this event
If you walk around the Northern Manhattan neighborhood of Hamilton Heights, you're bound to stumble upon beautiful artworks on seemingly every corner. But unlike other art collectives around New York City featuring an eclectic range of themes, this one focuses exclusively on birds — and not just any birds, but those North American species that could become extinct if nothing is done to address climate change. From stunning designs on storefront security gates to oversized murals covering an entire side of a building, it's time to explore one of the country's most ambitious and environmentally-focused street art initiatives, captivating birders and non-birders alike.
Join New York Adventure Club for a virtual exploration of the Audubon Mural Project, a collaboration between the National Audubon Society and art gallerist Avi Gitler that aims to create murals of every climate-threatened North American bird — mostly throughout the neighborhood of Hamilton Heights, where famed American ornithologist John James Audubon once lived.
Led by licensed New York City tour guide Leigh Hallingby, our digital showcase of this incredible collective will include:
An introduction to the New York neighborhood of Hamilton Heights and impact of former resident / landowner John James Audubon (1785-1851)
The origin story the Audubon Mural Project, which to-date, includes nearly 100 murals depicting over 125 bird species
A close look at over 40 murals, along with commentary around the artists and their vision
The latest developments in the Audubon Mural Project, from temporary art exhibitions around the city to mural sites in other boroughs and cities
Stick around afterward for a Q&A with Leigh — any and all questions about the Audubon Mural Project are welcomed and encouraged!
Can't make it live? Don't worry, you'll have access to the full replay for one week!
See you there, virtually!
*Immediately upon registering, you will receive a separate, automated email containing the link to join this webinar
**For the best possible viewing experience, please ensure you're using the latest version of your internet browser — Google Chrome is the most compatible. Exact technical requirements and a webinar user guide will be shared in the automated confirmation email upon registration.
***A full replay of the experience will be available to all registered guests for up to a week
About Leigh
Leigh is a licensed NYC tour guide who specializes in Harlem, Morningside Heights, and the Upper West Side. She is passionate about exploring all five boroughs and beyond on foot, mostly through organized walking tours. Leigh is retired from a 36-year career as a non-profit librarian in New York City. She loves doing research about the neighborhoods in which she gives tours and sharing the information about them with attendees. Leigh is a feminist, collector, genealogist, and lover of arts, culture, and travel. She lives on the Upper West Side of Manhattan.
Testimonials
"The opportunity to see the murals in such an effortless way. It does motivate me to want to see the rest of them." -Patricia
"Very organized, knowledgeable, lots of visuals, kept my interest." -Laurie
"I enjoyed seeing the murals, learning how they were created, finding out background information, and how well it was organized." - Maureen
"The chance to see the murals and hear expert commentary despite the fact I am not in NYC." -Eileen
"The speaker was extremely knowledgable and passionate about her subject. There were many illustrative slides and videos. Both the lecturer and the presentation were extremely well-prepared." -Helaine
"Speaker was very interesting and informative and there were many photos to see what she was talking about. Loved it!" -Mary Beth
"Interesting, excellent tour guide, wonderful artwork." -Elaine
"Pictures were great -- info and presenter as well!" -Miram
"Very interesting, well-organized presentation with a good mix of slides, stories, and videos." -Katherine
"The pace, the use of videos as well as photos, seeing artists at work, and most of all, listening to Leigh Hallingby, who is not only very knowledgable but also gifted at pulling out the most important pieces of information. Very well-conceived." -Elizabeth
"Able to see the beautiful artwork without traveling to the city." -Lois
"Everything! I live in Washington Heights and have wondered about the murals." -Kenda
"Very informative and well-organized. Librarian turned tour guide was fantastic. The virtual tour was great. Thank you." -Anne
"It is nice to take a virtual trip especially these days when we cannot travel. I would like to see the mural in person someday." -Susan
Disclaimer
By attending a New York Adventure Club experience, you accept our terms of service.
Photos: Mike Fernandez / Audubon
Categories: Virtual, Art & Entertainment
Organizer of 'The Audubon Mural Project: NYC Street Art for Endangered Birds' Webinar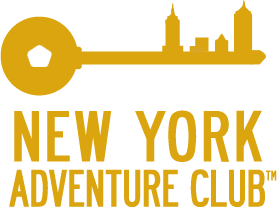 NEW YORK ADVENTURE CLUB
Unlock Your City
We give you insider access to the city's best-kept secrets. But we're so much more than a tour company.
WHO WE ARE

We are a community-driven club that curates the most unique experiences in town, with a focus on history and storytelling. We show you a city you never knew existed, and offer a community you can't live without.
You won't find our special-access tours and exclusive events anywhere else. Think after-hours tours of New York City's most celebrated spaces, themed parties in unexpected locations, and weekend excursions to incredible destinations. All of our events end with social hangouts so you can meet people who love exploring as much as you do.
THE 'CLUB' IN NEW YORK ADVENTURE CLUB

Our current community is more than 23,000 members strong and includes everyone from recent NYC transplants to lifelong residents. Whatever borough you're from (or city or country, for that matter), we'll make it easy for you to take full advantage of the unique places and great people this city has to offer.  
WHERE WE GO
To ensure a one-of-a-kind experience each and every time, we handpick events and outings specifically for the New York Adventure Club community. Recent events include:
* An after-hours tour of New York City Hall
* Special access into some of New York's most coveted private social clubs, including the Explorers Club and National Arts Club
* Petting baby kangaroos, holding sloths, and feeding leopards at Staten Island Zoo

* An NYPD Precinct tour, including a meet-and-greet with detectives and Emergency Service Unit crew members
* A tour of the Polish Consulate led by the Consul General and Vice Consul General of Poland

* A special-access tour of Brookhaven National Laboratory and its Relativistic Heavy Ion Collider (RHIC)
* A Halloween party in a historic gothic crypt, complete with a five-piece brass band
Subscribe with our newsletter to get the inside scoop on the city's most interesting events: http://eepurl.com/1cnVH
Unlock Your City with New York Adventure Club