About this Event
Friday, December 6th, 2019, 6 to 9 pm at The Humidour Cigar Shoppe private lounge - $25.00 per ticket.
Join us for a taste of excellence!
Enjoy a La Aroma de Cuba Mi Amor Reserva TAA Exclusive cigar paired withWoodford Reserve Bourbon and an Ashton ESG 21 paired with BalvenieDoublewood Single Malt. You will also enjoy our favorite appetizers from Barrett's Grill!
Remember: You need to be over 21 to attend this event, and we will need to see your ID. (Even if you verified your ID online when you used a credit card to purchase your ticket, we are still required to see it again when you arrive at the event.)
"La Aroma de Cuba Mi Amor Reserva vanquishes indifference with full-bodied, sophisticated power. Handcrafted in Nicaragua, Mi Amor Reserva boasts lush Oscuro wrappers grown in San Andrés. Decadent dark cocoas and peppery caramels are prevalent. Meticulous blending of aged Nicaraguan tobaccos offers a supple kick with a touch of sweetness. A cool, slow burn provides for ample rumination of flavors. Mi Amor Reserva renders a rousing finish for discerning fans, where no sensation yearns for attention. "
TAA Exclusive cigars, like the La Aroma de Cuba Mi Amora Reserva Bellicoso, are sold only at Tobacconist Association of America retail locations like the Humidour Cigar Shoppe. For over fifty years, TAA has been promoting excellence for premium cigar retailers.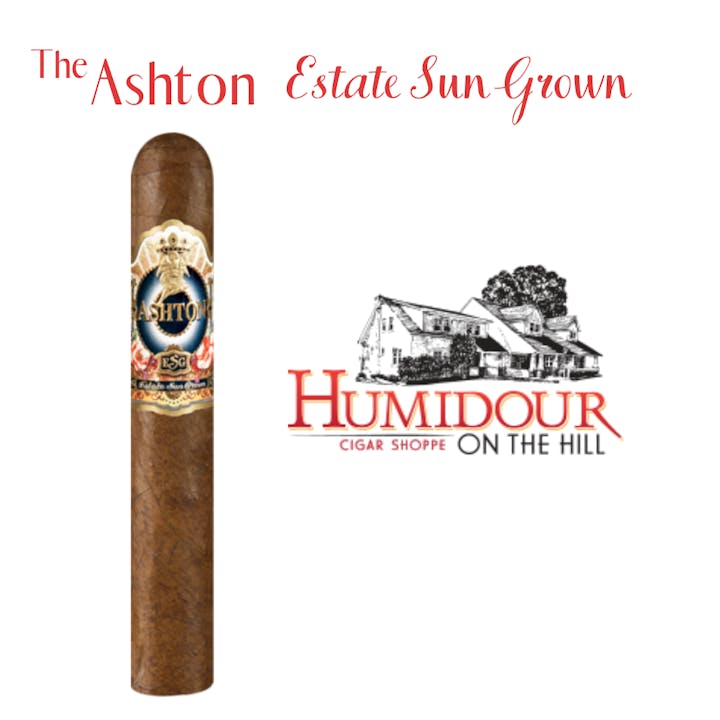 "Distinct among only a handful of true Dominican puros, Ashton Estate Sun Grown emerged to commemorate the 20th Anniversary of Ashton Cigars. Rare, high-grade Dominican sun grown wrappers identify spice with an allegiance to sweet cayenne pepper. Graham cracker and cracked black pepper correspond and prosper. The finish is rich and creamy and rolls over every edge of your palate with buttery sensations. Ashton Estate Sun Grown proffers seduction as the only means to certify a special occasion."