Description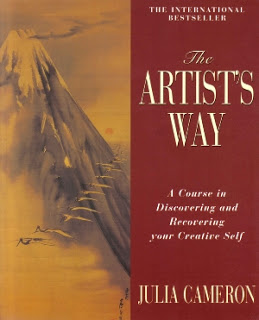 **We need three more people to make this class run! Come take this creative journey with us!!**

The Artist's Way Creativity Course
Sept 2-November 18*

More Info at:
Questions, or prefer to pay over the phone or in person? Call Tabetha at 720-279-7911
Whether you are a blocked artist, an artist who wants to take your creativity to the next level, or someone who just wishes they could be more creative, this class is for you.

We'll use Julie Cameron's book "The Artist's Way" as a foundation, and add creative exercises using my experience as an artist and an art coach to help you "discover and recover your creative self".
---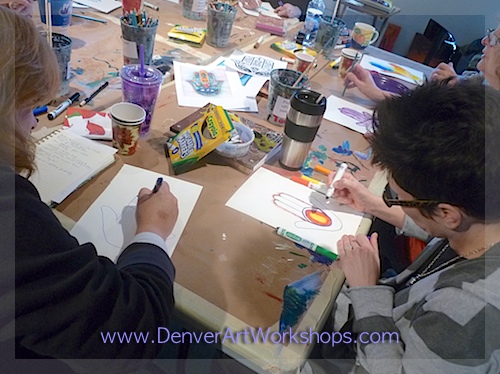 *NOTE: the class scheduled for 9/16 will meet on Sunday 9/17 instead
The Artist's Way is a powerful program that will remove obstacles that can block your creative energy.

The scoop: This will require a commitment of time and energy - and it is worth it. You will need to carve out at least 30 minutes a day - every day - and an additional 30-60 minutes once or twice a week. So we're looking at 5-6 hours a week in addition to the weekly classes.

Also, you'll need to get a copy of The Artist's Way, and some sort of a journal (doesn't have to be fancy - it can just be a spiral notebook).

I wrote a short blog about my experience with The Artist's Way, please check it out for more a bit more info. Also, a few thoughts on creativity.

Questions? Call Tabetha at 720-279-7911, or click "contact the organizer" button on the right side of your screen to send an email.

**Still not sure you want to sign up? Register for the first class for FREE, and see what it's all about!! There is no obligation to sign up for the course. Just come down and meet some other creative people (or future creative people). We'll discuss the basic principles of The Artist's Way, and we'll also do a super fun creativity exercise!
Refund Policy:

This course requires a comittment of time and energy. It can be a challenging class at times, and every once in awhile people want to drop out. We get it. But we want you to see this course through, and so we have a strict no refund policy.