The Artist's Financial Plan with Pamela Capalad & Dyalekt (Class 4)
About this Event
The credit hustle: how to overcome, even when the game is rigged
Debt can sneak up on you. The credit and debt system is structured in our country is designed for most of us to lose.
It can start with your first credit card, or needing to take out a student loan, or getting a new car. Then one day, you look up and suddenly, you can't find a way out of it. You are not alone and you don't have to figure this out alone!
Whether or not you have "good" or "bad" credit, we'll teach you how to play the credit game so you can use debt to achieve your goals. This is not financial literacy, this is financial resilience.
In this workshop, we will:
learn how to check and read your credit report regularly
Learn what it takes to increase your credit score and play the credit game wisely
determine when it makes sense to refinance, do a balance transfer, take out a personal loan, and/or consolidate debt and how each move affects your credit
learn about different student loan forgiveness options, income driven plans, and refinance/consolidation options
help you prioritize what to pay off, how much to pay off, and when
create a debt paydown plan for all debt that includes a savings component
Prevent and handle identity theft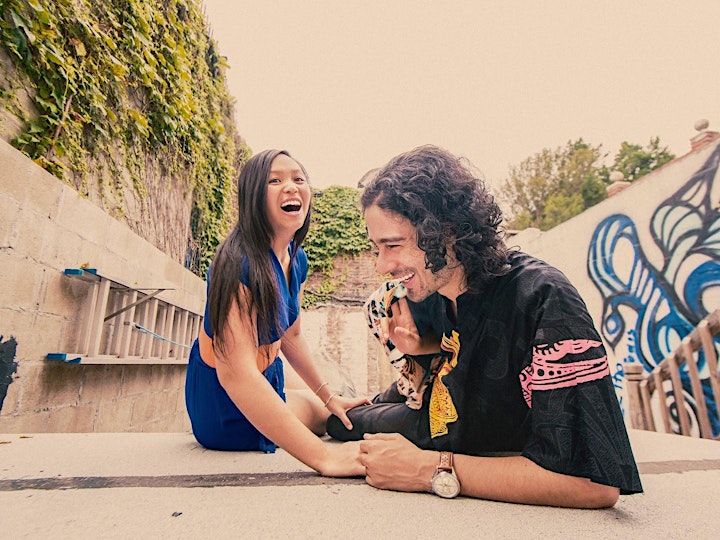 Facilitator Bios
Pamela Capalad is a Certified Financial Planner™ and Accredited Financial Counselor™ and has been in the financial services industry since 2008. She founded Brunch & Budget to help people who felt ashamed or embarrassed about money have a safe and friendly place to talk about it and make real financial progress. Her mission is to make financial planning as affordable as possible for the communities who need it most.
Dyalekt is an MC, playwright, and educator. Mostly all at once. His first album/one man play Square Peg Syndrome helped him get named to the Public Theater's Emerging Writer's Group. He also took the show back to St Croix to rock 17 schools & orgs alongside a 6 week curriculum on identity and literacy. He has been a mainstay in NYC's theater and Hip Hop scenes, rocking everywhere from the Bowery Ballroom to the Oregon Shakespeare Festival and even the United Nations. His work focuses on understanding your own identity and finding your voice, communicating with other authentically, and building up your community.
Pam & Dyalekt teach hip hop + finance workshops to kids, teens, and college students across the country through Pockets Change. They host the Brunch & Budget podcast, where they discuss how personal finance & racial economic justice intersect. They also started the Race & Wealth Podcast Network with Dedrick Asante-Muhammad, Chief of Equity & Inclusion at NCRC. Through what they've learned in their work, they have started a group financial planning program designed for the needs People of Color called See Change.