The Artist's Financial Plan with Pamela Capalad & Dyalekt (Class 3)
About this Event
Beyond Budgeting
How to Automate Your Finances & Build Real Wealth
One out of four Americans missed a bill last year. Two out of three Americans can't cover a $1,000 emergency. Money is a huge cause of stress for many of us and lack of financial literacy can keep you in an endless paycheck-to-paycheck cycle.
By examining your relationship with money and learning some key strategies, tips, and habits to make financial progress, you will have the confidence to move forward on your finances, plan for your goals, and create a clear path to reaching them.
Understand your current relationship with money and how to use financial advice to fit with your money personality
Create a spending plan that is based on your individual values, needs, wants, and goals
Get strategies to figure out why to save, how much to save, how to save automatically, and when to start investing
Understand what your credit score means, how to review your credit report, and get tips for how to increase your score
Learn how to protect your family and wealth with the proper insurance and estate planning documents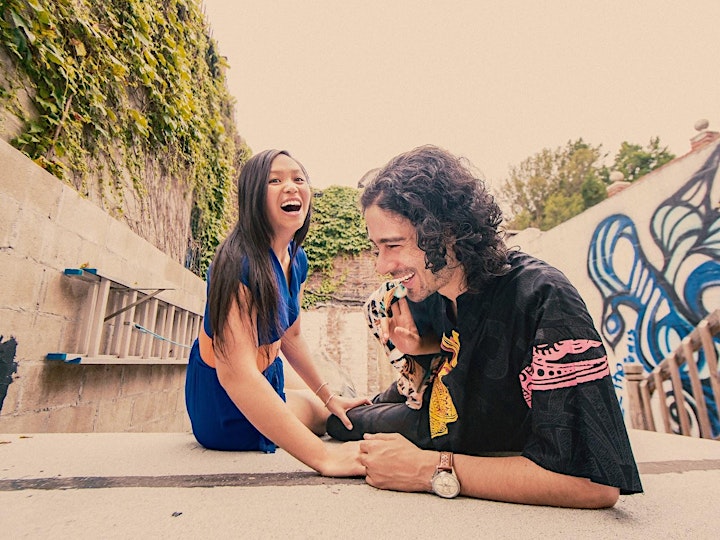 Facilitator Bios
Pamela Capalad is a Certified Financial Planner™ and Accredited Financial Counselor™ and has been in the financial services industry since 2008. She founded Brunch & Budget to help people who felt ashamed or embarrassed about money have a safe and friendly place to talk about it and make real financial progress. Her mission is to make financial planning as affordable as possible for the communities who need it most.
Dyalekt is an MC, playwright, and educator. Mostly all at once. His first album/one man play Square Peg Syndrome helped him get named to the Public Theater's Emerging Writer's Group. He also took the show back to St Croix to rock 17 schools & orgs alongside a 6 week curriculum on identity and literacy. He has been a mainstay in NYC's theater and Hip Hop scenes, rocking everywhere from the Bowery Ballroom to the Oregon Shakespeare Festival and even the United Nations. His work focuses on understanding your own identity and finding your voice, communicating with other authentically, and building up your community.
Pam & Dyalekt teach hip hop + finance workshops to kids, teens, and college students across the country through Pockets Change. They host the Brunch & Budget podcast, where they discuss how personal finance & racial economic justice intersect. They also started the Race & Wealth Podcast Network with Dedrick Asante-Muhammad, Chief of Equity & Inclusion at NCRC. Through what they've learned in their work, they have started a group financial planning program designed for the needs People of Color called See Change.