The Artist Circle: Manhattan Community Board 9 Arts and Culture Committee
Description


In addition, the Arts and Culture Commitee welcomes all gallery owners and performing or visual artists who would like to be featured at this event. Please send an email to mcb9artists@gmail.com


PROGRAM:
9am - 10am

: Registration and Breakfast
10:20am
: Welcome
10:25am -

Speech from the Borough President
10:30am
1 minute Introductions


PANEL DISCUSSION
Theme: Performance and Exhibition Opportunities for Artists
SPEAKERS:
11:00am
- Ronald A. Draper
11:30am
– Viviana Pueblo
12:00pm
- Pierre Voltaire
12:30pm
-

Debra Ann Byrd
1:15pm
Lunch
IDENTIFYING THE NEEDS OF ARTISTS IN COMMUNITY BOARD 9
2:00pm
Breakout session
2:30pm
Report from each group
3:00pm
Ms. Emme Kemp (TBD)
3:10pm
Speech from Council Member Mark Levine
3:20pm
Recap
3:50pm
Networking
4:45pm
End of program. Clean up begins


DISTINGUISHED PANELISTS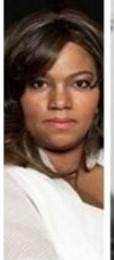 Debra Ann Byrd
Debra Ann Byrd is an award winning, Afro-Latina fifth generation Harlem resident who recently won an Outstanding Achievement Award from AUDELCO for her portrayal of the title character in the all-female multiracial mainstage production of Shakespeare's OTHELLO: The Moor of Venice. This celebrated actor, producer, arts manager, and business leader is the founder and Producing Artistic Director of TWASInc., and the Harlem Shakespeare Festival, where she has guided the company's growth from its birth as the passionate dream of one determined woman, into a viable support organization serving classically trained artists of color and theater arts groups throughout New York. Her classical roles for the stage include; Marc Antony in the all-female production of Julius Caesar, Mary-Queen of Scots in Schiller's Mary Stuart, Queen Elizabeth in Shakespeare's Richard III, The Choragos in Antigone, Mrs. Malaprop in The Rivals, Volumnia in Coriolanus, Winter in Love's Labors Lost, Hippolyta in A Midsummer Night's Dream, Cleopatra in Antony & Cleopatra, Othello in The Tragedy of Othello: The Moor of Venice and Lady Bracknell in The Importance of Being Earnest; the latter, for which she received Best Lead Actress and Outstanding Actress in a Lead Role nominations from AUDELCO and the NY Innovative Theatre Awards. Debra Ann received a Bachelor of Fine Arts degree in Acting from Marymount Manhattan College, did advanced studies at the Public Theater's Shakespeare Lab and Shakespeare & Company, completed producer training at the Commercial Theatre Institute and received additional training from the Arts Leadership Institute, a unique Leadership Training Program for Arts Managers at Teacher's College/Columbia University. She is a member of Actor's Equity Association, the League of Professional Theatre Women, The Shakespeare Guild, the British Shakespeare Association and The National Arts Club. As a community Leader, Ms. Byrd was recently elected to the Manhattan Democratic Party County Committee and currently serves on the Executive Committee of the Board of the Shakespeare Theatre Association.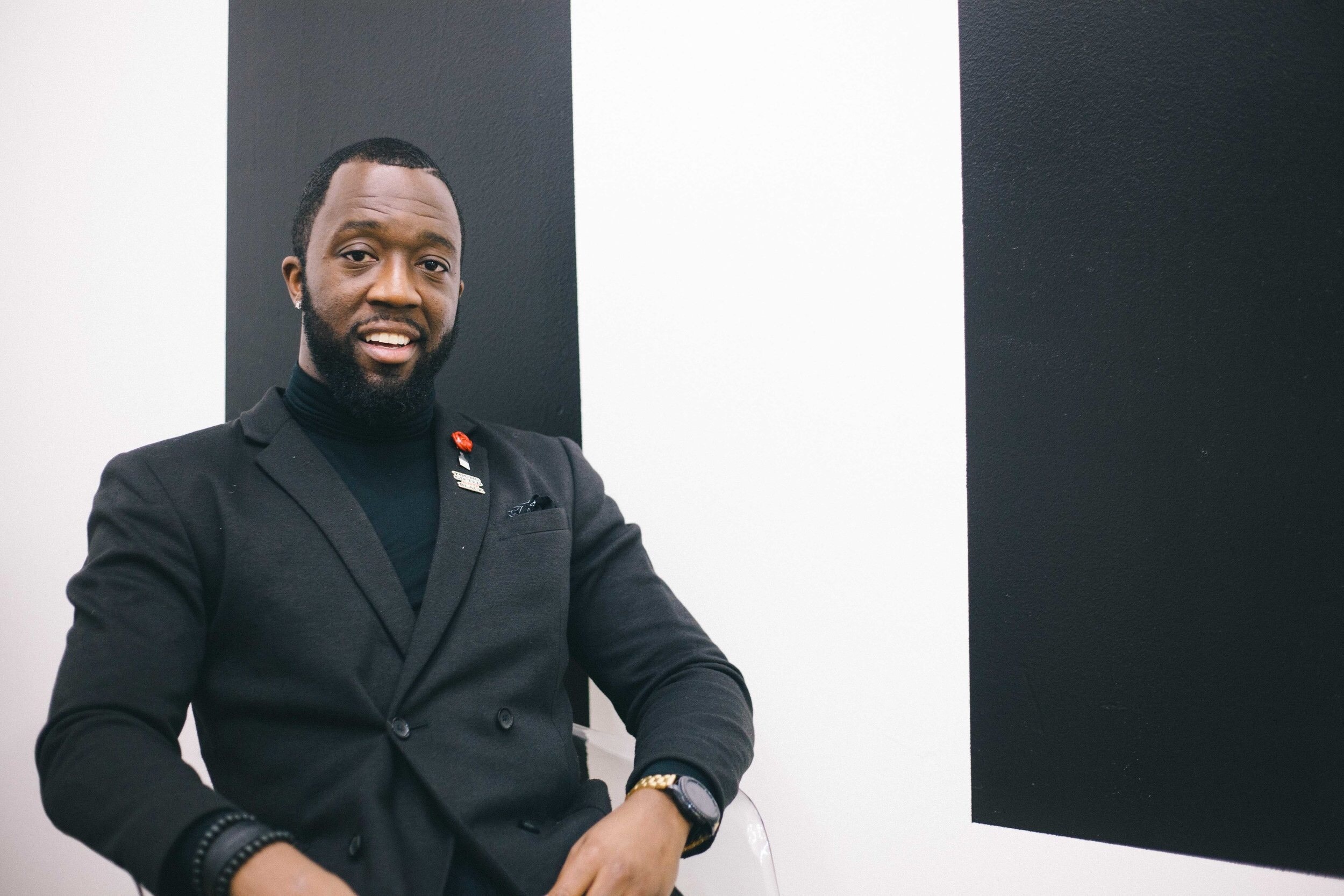 Ronald A.Draper
Born, raised and still living in West Harlem, this phenomenal artist and gallery owner is currently creating a 20 foot wall art project in our district. Mr. Draper is the NAACP award winning artist and director of contemporary arts and culture at Harlem Hospital center. His community work include "Take Care of Harlem" - an annual event at Harlem boys and Girls Club to distribute free school supplies. He refers to himself as a multi-sensory artist and believes that an artist can be in control of his own destiny.
Mr. Draper will speak to how he was able to parlay his love of art into corporate position and also how he became a public artists and gallery owner.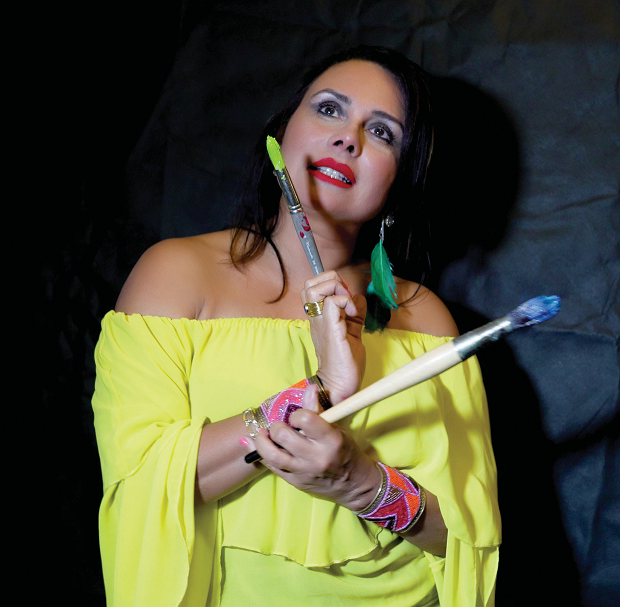 Viana Pueblo
Artist, Curator, Writer, and Activist.
The author of the inspirational book "Just Be Inspired," Colombo-American internationally-acclaimed artist, curator, painter, writer, and activist, Viviana Puello is highly recognized for her active role promoting the arts globally. She has most recently received the title of Honorary Member and a Medal of Honor by the National Academy of Fine Arts in Brazil, for her valuable contribution to fine arts and culture with her work with ArtTour International Magazine and the Vivid Arts Network.
In 2011, after working as a curator for more than twenty years, Viviana founded ArtTourInternational Magazine; with the help of her creative team, the first issue of the magazine was published in December 2011 and distributed to fifteen hundred readers. Today, ArtTour International Magazine has over 2 million readers and is present in over 205 countries. The publication is distributed in print through Barnes & Nobel and over 1200 bookstores and newsstands worldwide and in digital format through its free app on iTunes, Magzter, and Kindle.
With over 30 years of experience in the industry, Viviana is also the founder of the Vivid Arts Network, an international art organization that serves as a platform for professional and emerging artists looking to receive international exposure. With Vivid Arts Network, Viviana's efforts as an activist for the cause of abolishing human trafficking for the prevention of this crippling social issue.
Following the success of the magazine, in 2012 Puello founded the ATIM Web T.V. She uses the experience in journalism and communications gained in the past while working for a notable T.V. station in New York and ATIM Web T.V. become a successful international channel to expose contemporary artists through the live broadcasting of events and the "Art 2 Heart" interviews she does while traveling with her team.
The year 2017 marked the beginning of a new journey as Puello became a certified producer for the Manhattan Neighborhood Networks MNN and launched the ArtTour International T.V. Show, as a new platform to promote the arts in the city of New York. In 2018, the show received the Public Media Award Of Excellence in the category Travel.
Viviana Puello began her career as an artist in her native Colombia at a very early age. She emigrated to the US at the age of 14. She found inspiration from Colombian artists whom she looked up to like Fernando Botero and Alejandro Obregon. Puello is collected internationally and has premiered in film, television, and theater.
As per Puello, one of the biggest joys of working at the magazine is having the opportunity to work with her family. Her husband, Alan Grimandi is the Executive Director of the publication and her daughter Yadira Roman as the Managing Editor. Sharing her passion for the arts, her love for artists and desire to support and help their careers is more than a dream come true to this creative mind that continuously aims to look for new venues of exposures.
Following up with the demanding schedule of her career, In May 2017, Puello moved her office to Harlem, New York where she works now, most recently Puello opened the Viviana Puello Gallery, a new venue a platform to continue what she calls her mission of transforming hearts through inspiration and art.
"I am here to give a voice to artists. Art is a powerful tool; it allows you to connect, move and touch people around the world. I firmly believe in art as a vehicle to inspire lives to a renewed collective consciousness. Our mission is to promote their works; their mission is to document history. We are working on accomplishing both missions with ArtTour International.
We are creating platforms that will transform lives and at the same time promote the artists, ultimately, that is the purpose of the arts. At some point, someone will look back and find in an artwork a little bit of history according to the sensitive eyes of the artists. You will find in our artists a group of people that acknowledge what goes on around them, and that has and opinion that needs to be heard and valued. I am happy to be here to make that happen."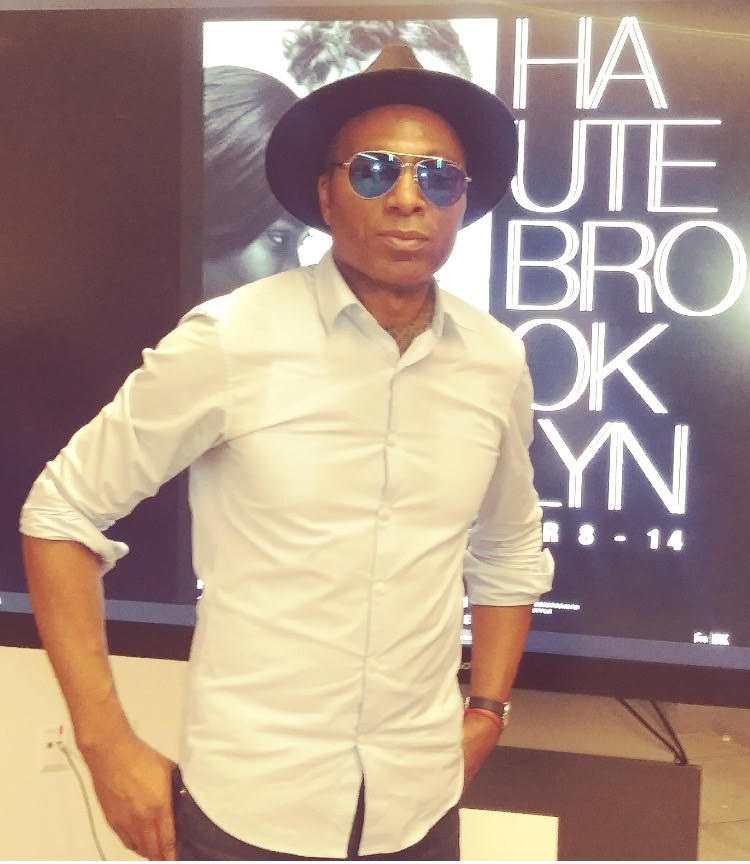 Pierre Voltaire
Mr. Voltaire wears many hats. He is the Curator for the Harlem Public Arts Project, Marketing Director for Brooklyn Fashion Week, and former Design Director for Calvin Klein Men's Outerwear. Mr. Voltaire will share his wealth of knowledge gained from his work in the Public & Private Art sectors & in Fashion.