About this Event
The Artisanal Mining Grand Challenge: Accelerating Breakthrough Innovation for Water, Biodiversity, and People
Co-hosted by Conservation X Labs, The Tech Interactive, and the Gordon & Betty Moore Foundation
Join us for the launch of the Artisanal Mining Grand Challenge, a $750,000 global innovation competition. The goal of the Challenge is to support new and breakthrough solutions that will tackle the environmental and human security impacts of ASM around the world.
This Grand Challenge is supported by a global coalition of partners, including Conservation X Labs, Gordon & Betty Moore Foundation, Microsoft, Conservation International, World Wildlife Fund, Wildlife Conservation Society, Andes Amazon Fund, Amazon Conservation Association, Wake Forest University's Center for Amazonian Scientific Innovation, Levin Sources, PADF, and The Tech Interactive.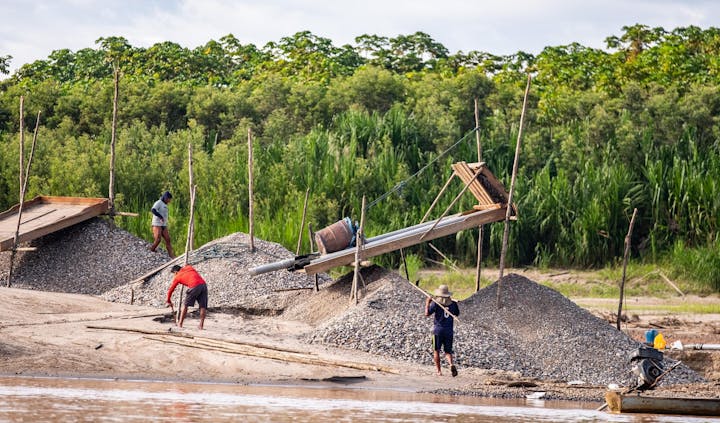 Launch Event Details
The seated launch program will begin promptly at 2:00 PM in the IMAX Theater at The Tech Interactive in downtown San Jose, CA.
Featuring:
Rhett Butler, Founder of Mongabay
Luis E. Fernandez, Executive Director of the Amazon Scientific Innovation Center and Assistant Professor of Research, Department of Biology, Wake Forest University
Aileen Lee, Chief Program Officer for the Gordon and Betty Moore Foundation's Environmental Conservation program
Thane Kreiner, Executive Director of the Miller Center for Social Entrepreneurship at Santa Clara University
Carrie George, Vice President and Head of Sustainability at Everledger
Bonnie Lei, AI For Earth Project Manager
Alex Dehgan, CEO and Co-Founder of Conservation X Labs
Paul Bunje, Co-Founder of Conservation X Labs
...& more to be announced soon!
During the event in The Tech Interactive's domed IMAX theater, the Challenge Coalition will inspire participants to create and support novel solutions and highlight this unprecedented global effort. This program will also feature a sneak-peak of the award-winning documentary, The River of Gold, on artisanal gold mining in the Amazon basin.
Immediately following the launch event, there will be a special reception with refreshments provided and exclusive access to the Tech for Global Good exhibit for all registered attendees.
Please register in advance of the launch event. Check-in on-site will begin at 1:30 PM in the lobby of The Tech. This event is free and open to the public.
Please direct all inquiries and questions to water@conservationxlabs.org.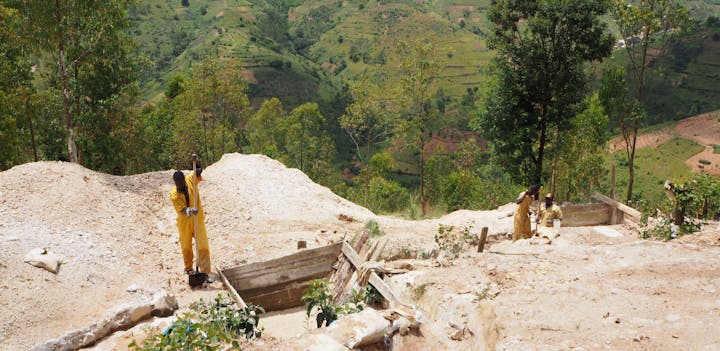 Background: The Artisanal Mining Grand Challenge
Employing 40 million people, artisanal, informal, and small-scale mining (ASM) is a major source of the materials that power the global, digitized economy including 15-20% of diamonds and gold, 70-80% of colored gemstones, and about 20% of the global cobalt supply. However, ASM is also a powerful driver of environmental degradation, water contamination, and human security impacts –particularly on vulnerable populations.
With this growing threat comes an even greater opportunity: a chance for innovators around the world to create transformative solutions that drive large-scale changes in ASM: changes that will create a future where the materials that power our daily lives are sourced responsibly, justly, and equitably.
The Artisanal Mining Grand Challenge is built to tackle these growing problems by incentivizing and rewarding the creation and/or adoption of new hardware and/or software products, platforms, and digital solutions both on-site and downstream that will make artisanal, small-scale, and informal mining operations more environmentally responsible and socially equitable.
To learn more about the Artisanal Mining Grand Challenge and sign up for email updates on the challenge launch, please visit https://www.artisanalminingchallenge.com/.
Photo Credits
Cover: Aerial drone image of area after artisanal scale gold mining activities. CINCIA
Middle: Image of artisanal scale gold miners in Peru. Jason Houston, CINCIA
Lower: Image of artisanal and small scale miners in Rwanda mining for tantalum ore (coltan) and tin ore (cassiterite). James McQuilken/PACT