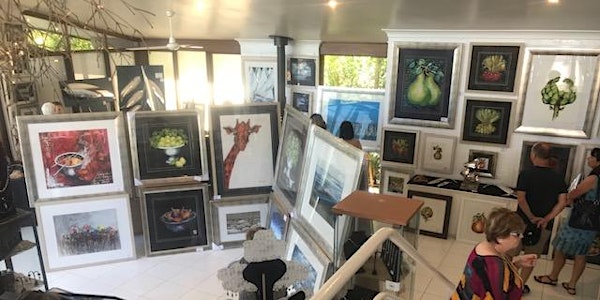 The Arthouse Pavilion Gallery presents ART.AND...'Discover Something New'
Join thousands of Sydneysiders at this huge art event. Thousands of artworks from 13 talented artists.
About this event
Rescheduled to March 2022.
Register to attend The Arthouse Pavilion Gallery to explore our new art exhibition - ART.AND...'Discover Something New'. ART.AND...'Discover Something New' will take place over two weekends, the 12th and 13th, 19th & 20th March 2022.
The Arthouse Pavilion Gallery, nestled in its bushland paradise, will showcase an eclectic collection of paintings, prints, textiles, bespoke garments, jewellery, porcelain, glassware, sculpture as well as hand-made and unique collectables in resin and wood. The free exhibition will bring together 13 contemporary artists from a range of disciplines celebrating their craft as part of a dual weekend art festival in March.
Despite COVID-19 still confining us to our borders, Australians are venturing out more and more locally. In this spirit of exploration, this new event will focus on the Australian spirit of discovery. But ART.AND… 'Discover Something New' is an event – not merely a static exhibition in an art gallery in the increasingly crowded urban landscape of Sydney. With a unique location, visitors can discover the beauty and atmosphere surrounding the gallery while meeting the creators in person. The exhibition will offer visitors the opportunity to not only feasts their eyes on the exhibition but to purchase original and handmade original pieces directly from the artists on the day while enjoying the country air and stunning views from the gallery. And there will be over a thousand original pieces from which to choose!
In 2022, ART.AND… 'Discover Something New' will invite visitors to embark on a personal journey of discovery. By signing up for a range of art courses which will be held after the event, they will be able to discover art techniques and skills from the artists exhibiting whose hands paint , hammer, twist, bend, fire, print, sew, mould, carve and weld. Perhaps you would like to learn how to carve a Cherrywood bowl like an old fashioned bodger using a traditional pole lathe or create a cyanotype print using native botanicals just as architects of old created blueprints of their drawings!
While the event is free, the event will be ticketed so that visitor's contact details can be collected to meet COVID-19 event requirements.
ABOUT THE ARTHOUSE PAVILION GALLERY
The Arthouse Pavilion Gallery, located in Dural (only 30 mins from the Sydney CBD), opened to the public in 2008. Over the years, the Gallery has hosted a range of private art exhibitions and opens annually as one of eight venues during the renowned Arcadian Artists Exhibition and Art Trail where thousands of tourists and locals explore the art studios and galleries taking in the beautiful artworks as well as the local area over a weekend.
The approach to this contemporary white and glass gallery is via a long driveway and winding paths which meander through a lush and vibrant garden. Interesting urns and sculptural pieces are nestled amongst the exotic plants waiting to be discovered en route. In addition, some of the 'garden rooms' provide the perfect setting for working artists to demonstrate their unique craft. As one arrives at the upper gallery terrace one is greeted by a 180 degree vista over Cabbage Tree gully nature reserve. The gallery itself, situated over two levels, offers a light, expansive space to experience contemporary Australian art at its best.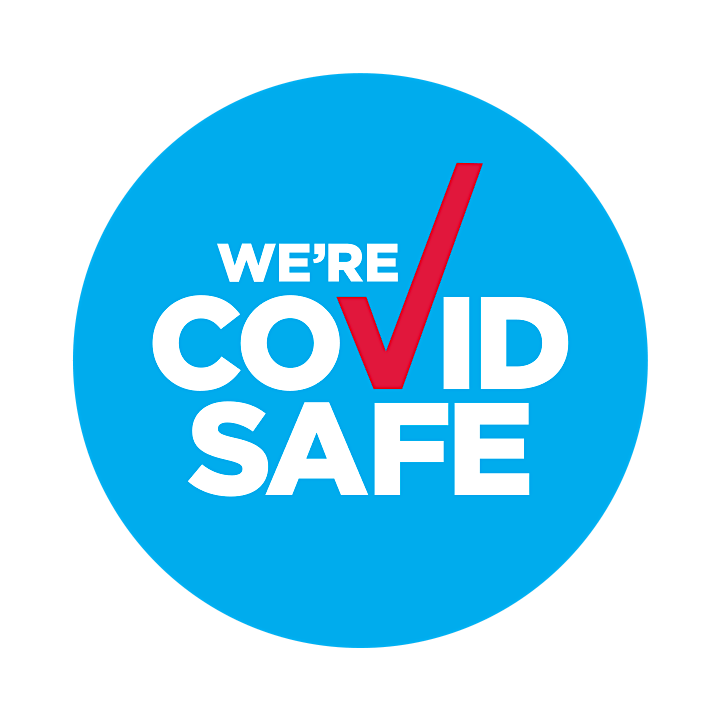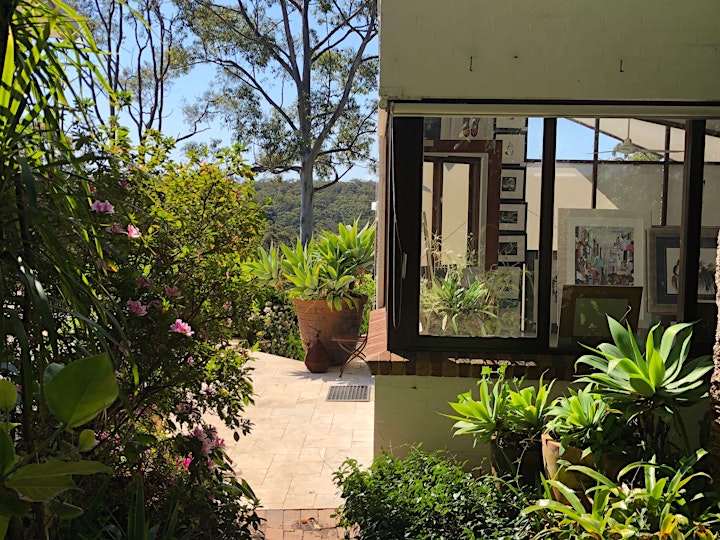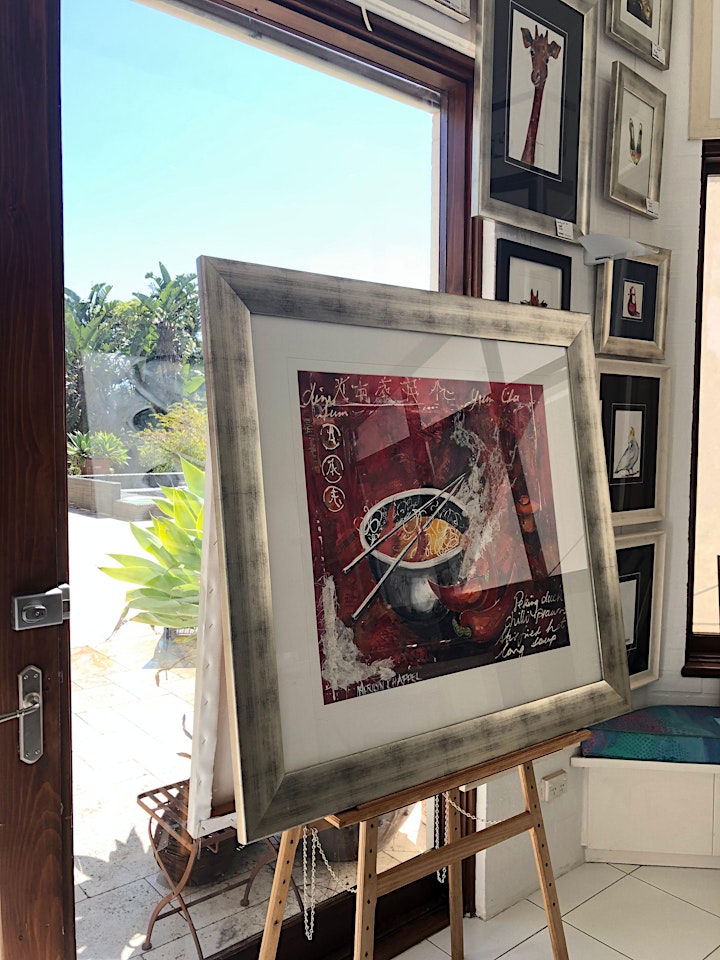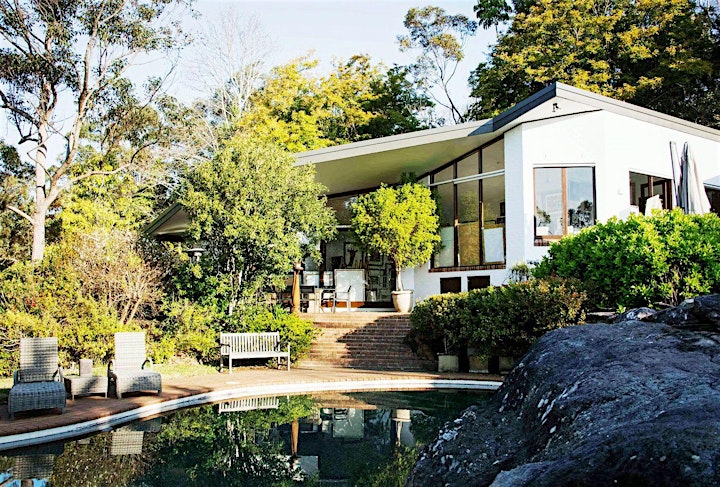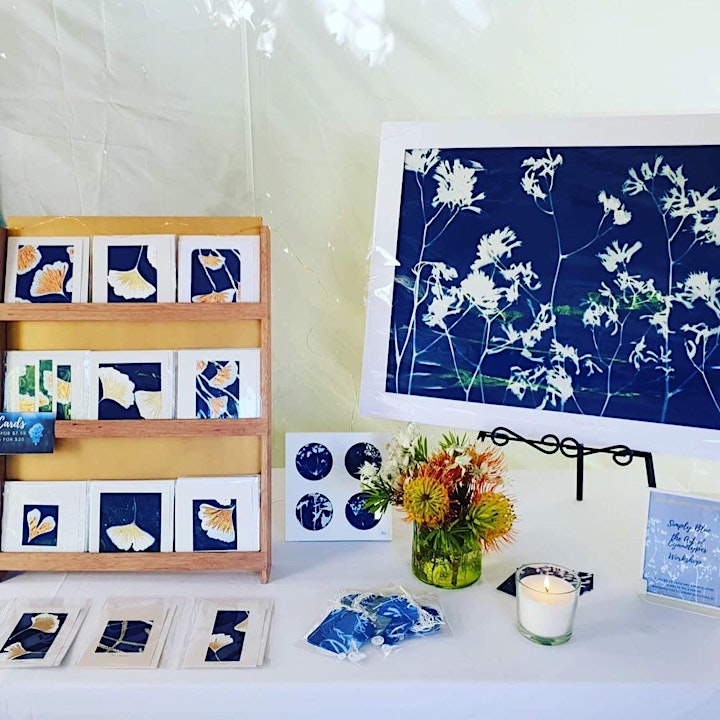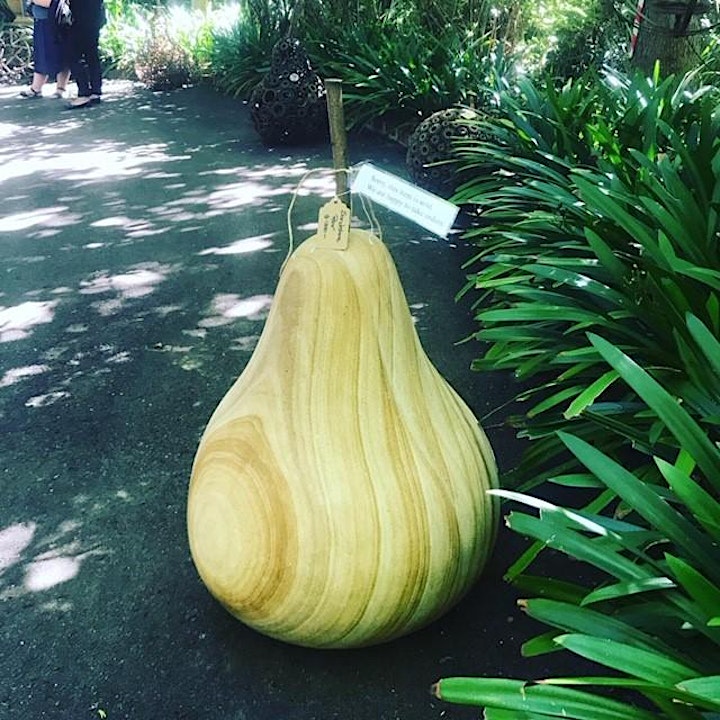 Organiser of The Arthouse Pavilion Gallery presents ART.AND...'Discover Something New'