Description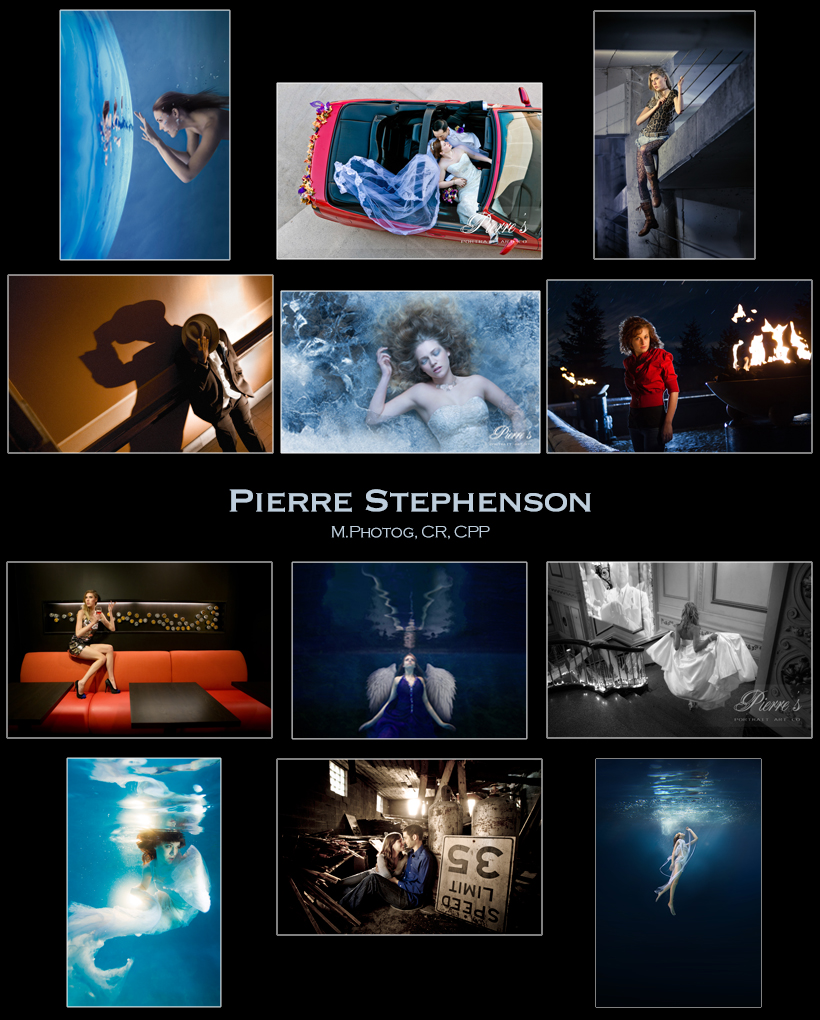 The Art and Science of Posing
w/ Pierre Stephenson, M.Photographer, Cr
---
"Pierre démystifies the posing process and much more in his presentation. He shares ideas in a friendly and easy to understand format. Even as a professional for almost 20 years I still picked up quite a few ideas that were solidified by his program descriptions."
- Bob Coates
---
This workshop is for you if…
• You want to know how to position people without having to memorize poses?
• You want to learn how to flatter your subjects, accentuating their positives and diminishing their problem areas quickly and easily?
• You want to learn the subtle skill of controlling body language to add greater depth and meaning to your photography?
• You want to learn how to use posing to improve your candid photojournalistic photography without ever having to direct or interact with your subject?
• You want to learn in depth the art and science of elongation, toning, flow, line energy, body blocking, relative size, perspective, distortion, stance, facial analysis, body language, posing hands and feet, groups, children, the masculine and feminine forms, corrective posing, and much much more.
Pierre has taught beginners, amateurs photographers, professionals and master photographers from around the world. Whether you are a classical portrait photographer, fashion, wedding, corporate, commercial, lifestyle or photojournalist, this class will teach you skills that you can immediately apply to your style of shooting regardless of skill level.
A message from Pierre...
For all of you who can't make it to my WPPI (Wedding and Portrait Photographers International) Masterclass in Las Vegas in February, I am pleased to announce this workshop in Madison on Saturday, January 20th, 2018. It's been 3 years since I taught my last posing class locally. Even better news, I have created multiple options to make this class affordable for every budget. Attend the 3 hour in depth morning classroom presentation for just $59 (early pricing), the afternoon model shoot for $75 (early pricing), or signed up for both for only $120 (early pricing). Take each section individually, or spend the day on information overload with both sections at a reduced rate.
Don't wait! I have limited the number of afternoon attendees to a maximum of 12 to allow for a better hands on learning experience and greater personal attention. Early bird pricing ends December 15, 2017. So, gear up for an incredible day of learning, networking with fellow photographers, and fun. See you there!
---
Location: Madison, WI - TBA
---
Investment:
Option 1: Morning Posing Class - 9 :00 am to 12:00 pm (Investment: $59 early registration)
Option 2: Afternoon Model Shoot - 1:30 pm to 4:30 pm (Investment: $75 early registration) (Limited to 12 attendees)
Option 3: Both Morning and Afternoon - 9:00 am to 4:30 pm (Investment: $119 early registration) (Limited to 12 attendees)
Early Registration Ends 12/15/17
Normal Registration Pricing (after December 15th) - Option 1: $69, Option 2: $85, Option 3: $139
---
Masterclass Program Description:
Understanding the human form is an essential skill for photographers. The best photojournalists know how to use this without ever having to interact with their subject. Pierre will share numerous techniques from his new book "Foundations of Posing" for hiding weight, toning and melding form with lighting to complete your vision. So, stop memorizing poses! From head to toe this class will give you a solid foundation from which to work including: handling groups, controlling perspective, spacing, body language and much more. You will leave with skills that will immediately improve your photography.
Pierre will share:
• Lighting and posing for Intent
• Shifting weight, toning, elongation and flow
• How to slim larger subjects
• Body language and posing
• Control relative size and hiding detriments
• Setup dynamic groups
• Use perspective and lens choice to slim and compress
• Use of compositional guidelines and patterns in posing
• Hands off posing in your candid work
• Handling hands and more…
This is not a wedding specific program. You will learn skills that you will be able to immediately apply to all areas of your photography from seniors and fashion, to family and business portraiture, and weddings.



"Foundations of Posing" book on Amazon.com, published by Amherst Media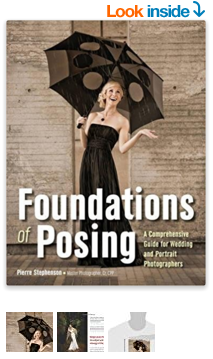 ---
All Images Copyright Pierre Stephenson 2017-2018.
---
FAQs
What should I bring?
Note taking necessities. Camera for Afternoon Model Shoot attendees. We will mostly be indoors, but bring warm clothes for the possible short outdoor shoot in January.
Where to park?
Parking options will be provided to attendees as we get closer to the event date.
Is lunch included?
Lunch is on your own. A list of nearby restaurants will be sent out closer to the event date.