Description
The Art of Watchmaking - An Evening with Chronographs
Spend an evening under the dial of chronographs learning how theses wonders of watchmaking work. Varying vintage and modern chronographs will be presented for your viewing pleasure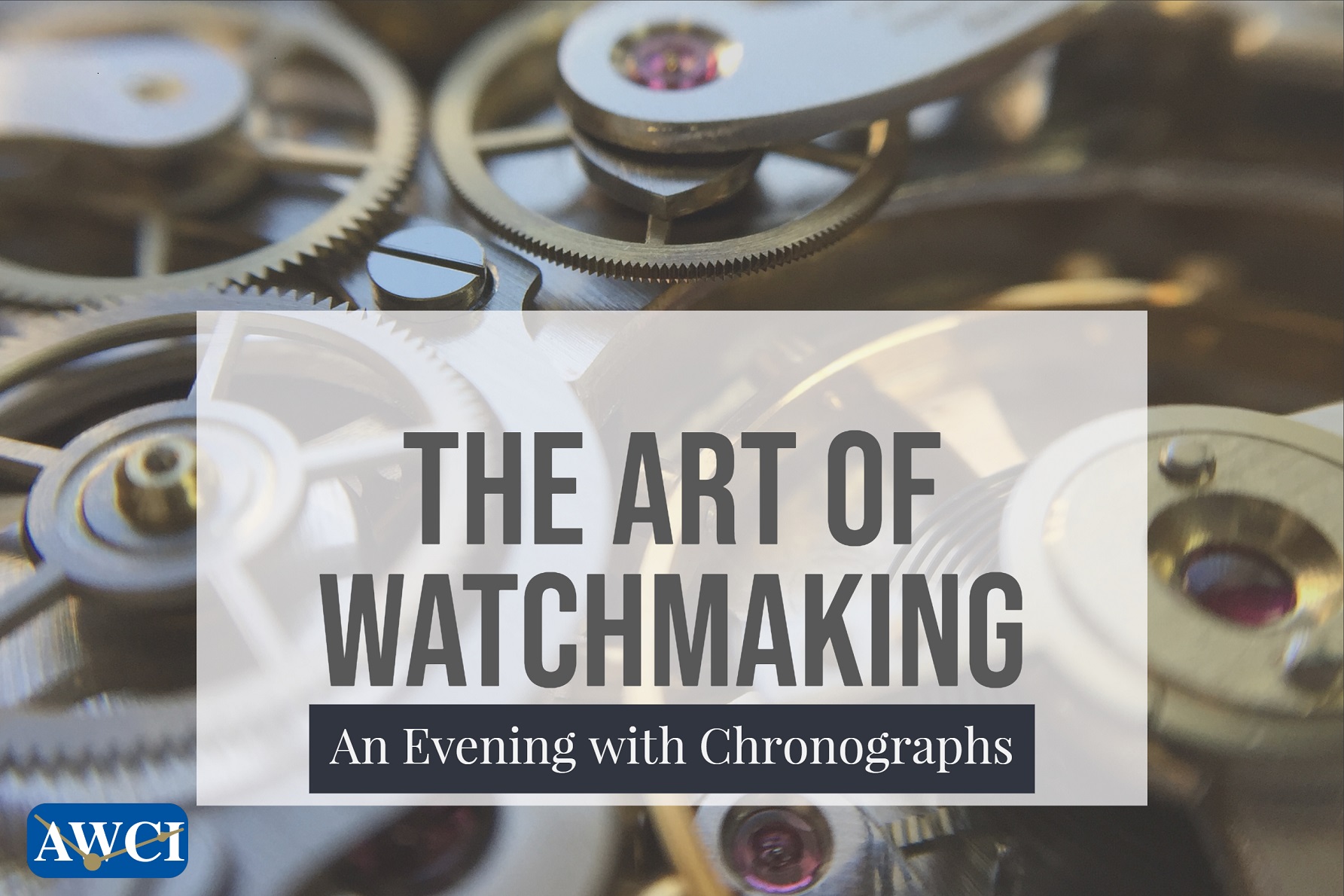 AWCI's Watchmaking professionals will be in Boston, Massachusetts with our friends from the Revolution Watch Company and Schon Horology teaching The Art of Watchmaking - An Evening with Chronograpshs.
Everyone loves chronographs, in this course the history, functionality and componets of these wonderful time keepers will be explored. This class presents different classifications of chronographs and what makes these time writers tick through demonstrations of different chronograph movements
Participants will leave with a new understanding of what goes on under the dial and behind the case back of their most charished timepieces. Through this class you will have a deeper understanding of what makes some of these watches so rare as well as a deeper appreciatieon for their beauty. This is a truly gratifying event that you need to experience.