Description
Speaker Profiles:
Please login to your Sched account to manage your session, and upload your headshot and bio. Please note that speaker profiles are mandatory for this event.
Speaker Presentations:
Final slides for presentations are required to be uploaded via the link below titled as follows: "Session Name_Last Name": https://www.dropbox.com/request/W5BAq5ixl84OYOFAZa6d. Final slides are due by June 19 for inclusion in the program.
Getting There:
Sotheby's New York is located on the Upper East Side of Manhattan at the corner of 72nd Street and York Avenue. Parking will not be hosted for this event. Public transportation and drop-off is encouraged. Self parking in the neighborhood can be booked in advance with SpotHero.
Check-in:
Tickets and wristbands will not be mailed to you. Please download the Eventbrite mobile app onto your mobile device, and have your electronic registration ready on your device to present at Speaker Check-in upon arrival. Head up escalators from main lobby. Check-in will be at the top of the escalators on the 2nd floor.
Call Time:
Please arrive at least 20 minutes prior to your presentation time to get situated. If you are on a panel of 5 or more, please arrive at least 30 minutes prior.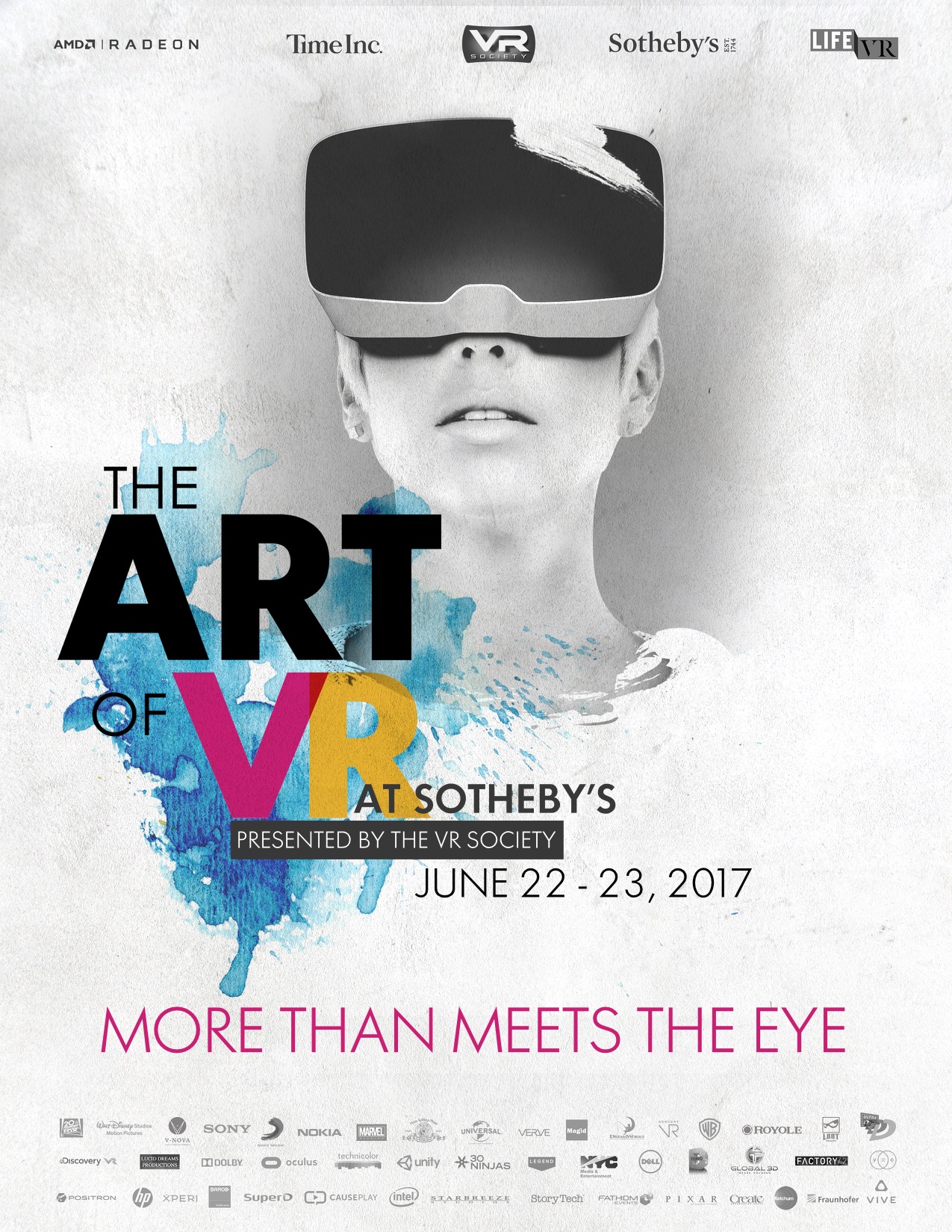 A 2 day curated VR exhibition f
eaturing:
Studio premieres

Theatrical & brand case studies

Studio exhibitions

Hands-on demonstrations
Participants include:
Movie studios

Television networks

Adverstising & media agencies

Hardware & software developers

Producers

Production companies

Distributors

Consumer research & analytic companies