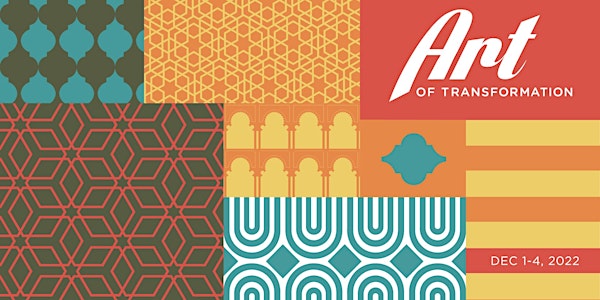 The Art of Transformation: A Beautiful Human Love
Join The Art of Transformation 2022 as we celebrate Art Basel Miami Beach 2022 and the beautiful City of Opa-locka.
When and where
Location
The HURT Building 490 Opa-locka Boulevard Opa-locka, FL 33054
About this event
A Beautiful Human Love is built on the letter to humankind titled, "La Belle Amour Humaine," which was written by Haiti's Jacques Stephen Alexis in 1957 and which inspired Lyonel Trouillot's novel by the same name. A Beautiful Human Love presents slices of Haitian Art History through the wo/men, stylistics, and movements that have shaped the aesthetics of this great nation of the Caribbean. The exhibition participates in Alexis' 100th birthday celebrations and is curated by Haitian American, Jean Jacques Alexis, the son of the author.
The Art of Transformation, December 1st through 4th, 2022, is set to coincide with Art Basel Miami Beach 2022, Miami Art Week and Art of Black. Here is the schedule of events:
THURSDAY, DECEMBER 1st
11 am to 10 pm
African Masters of the 20th Century and Emerging Talents from the Diaspora, curated by Tumelo Mosaka
Beautiful Human Love in the Art of the African Diaspora, a Haitian exhibit curated by Jean-Jacques Stephen Alexis
7 to 9 pm
The Price of Everything, a film screening
FRIDAY, DECEMBER 2nd
11 am to 12 Noon
Africa in the Making Breakfast Talk
11 am to 10 pm
African Masters of the 20th Century and Emerging Talents from the Diaspora, curated by Tumelo Mosaka
Beautiful Human Love in the Art of the African Diaspora, a Haitian exhibit curated by Jean-Jacques Stephen Alexis
7 to 9 pm
Curating the Black World" Curatorial Panel
SATURDAY, DECEMBER 3rd
11 am to 12 Noon
Studio Practice Breakfast Talks
11 am to 10 pm
African Masters of the 20th Century and Emerging Talents from the Diaspora, curated by Tumelo Mosaka
Beautiful Human Love in the Art of the African Diaspora, a Haitian exhibit curated by Jean-Jacques Stephen Alexis
7 to 9 pm
Black Women in Leadership Conversation
SUNDAY, DECEMBER 4th
11 am to 10 pm
ARC Gallery Open
Beautiful Human Love in the Art of the African Diaspora, a Haitian exhibit curated by Jean-Jacques Stephen Alexis
2 to 10 pm
Art of Transformation Exodus Block Party