Description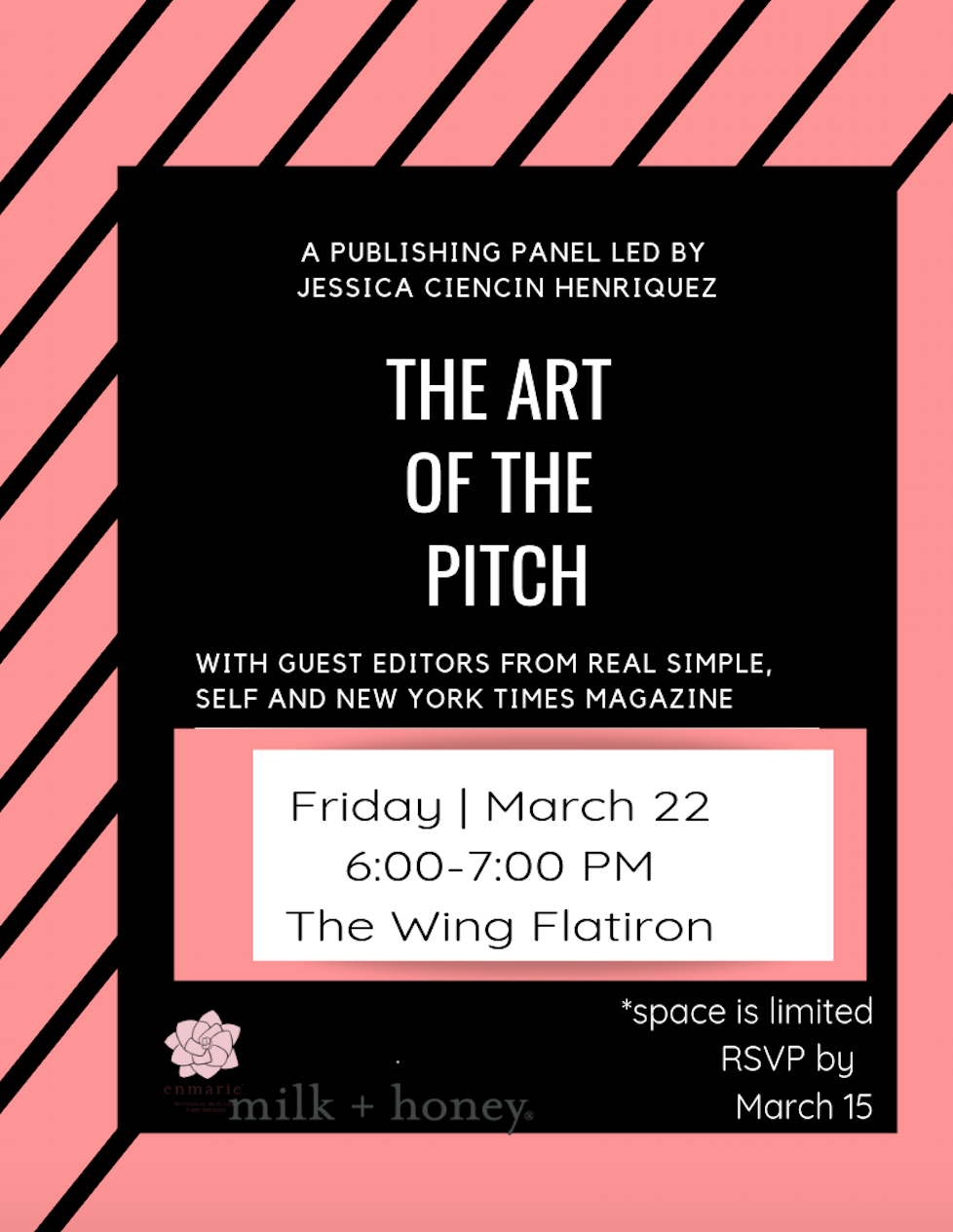 This panel will change the way you think about pitching.
We've all been there. We have a great idea, maybe we wrote it on spec, maybe we wrote out a formal pitch and sent it off to our dream publication. And then days went by, weeks went by and you never heard a word. You convince yourself the editor must be dead because you know your idea was amazing… but then you find the editor in question on twitter alive and kicking so it must mean they just weren't interested.
I'm betting that you're a good writer, maybe you're even a great writer. I'm betting your story was actually pretty awesome. I'm also betting you made mistakes in your pitch letter without even realizing it and those mistakes cued your dream publication to say no or say nothing.
This should never happen again.
Writers need editors and editors need writers— our relationship is mutually beneficial and when you learn to pitch the right way, be prepared to watch your relationships with editors change. No more intimidation. No more fear of rejection. No more getting paid in exposure (unless of course your landlord lets you pay rent in exposure then by all means…)
When you fine-tune your pitches, be prepared to watch editors start accepting the stories you send and soon enough they'll be coming to you for story ideas, assignments, and constant coverage.
This panel is the one stop shop where you can learn all you need to know about what it takes to sell your work. In fact, selling it should be the easiest part because writing it sure isn't!
I will get your questions answered and make sure you leave feeling inspired and confident about sending your work out moving forward.
Previous panels have hosted editors from The NY Times, Elle Magazine, Essence, Self Magazine, Harper's Bazaar, Teen Vogue, Hola!, Lenny Letter and many others— the final editors for this panel will be announced closer to the date.
Space is limited to ensure that each participant gets thorough feedback and attention.