About this Event
The Art of Tech Invites you to celebrate our 1 year anniversary in style with Cross Campus, Santa Monica - It's going to be quite the bash!! - Our mission is to put the distinct worlds of technology and art on a collision course to show that they can co-exist wonderfully!
Attendees will enjoy an evening filled with:
LIVE MUSIC
IMMERSIVE VR & AR EXPERIENCES
ACCESS TO A NETWORK OF LIKE MINDED INDIVIDUALS IN THE ART & TECH SPACE.
DISCOUNTED COCKTAILS, REFRESHING BEER & MORE!
AN OPPORTUNITY TO SUPPORT THE AMAZON FOREST DEVASTATION WITH NON PROFIT ONE TREE PLANTED - WITH EACH TICKET SOLD WE PLANT 3 TREES!
FULL LINE UP TO BE REVEALED SOON!
DRESS CODE: (In the spirit of the Halloween season) - SPACE AGE or NEON - Dress code encouraged. There will be a prize for the best dressed!
PARTNERS & SPONSORS:
PARTICIPANTS:
Tech:
Art:
Exhibiting
Live
More:
Music & Entertainment: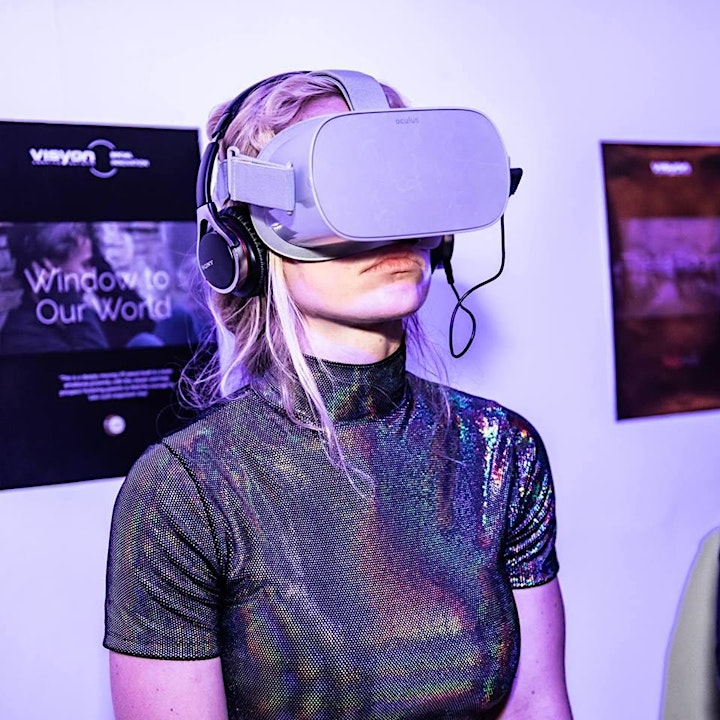 This event will put the distinct worlds of technology and art on a collision course to show that they can co-exist wonderfully. Dive deep into the newest tech and art trends.
There will be breakout sessions of Virtual and Augmented reality technologies, transporting guests into another dimension thru impressive imagery and sensations.
This is an opportunity to network with inspirational tech leaders, artists, musicians, brands and more in an innovative environment.
This event will be fundraising for the non-profit One Tree Planted in support of the devastation happening currently happening in the Amazon rainforest.Brazil has been ravaged this year, with the fires intensifying in August. The Amazon provides 20 percent of the worlds oxygen so it's a very important cause! At our last event in June, we were able to plant 900 trees; let's beat that number and plant more trees!
More than 60% of Peru is covered by the Amazon rainforest. This reforestation project is located in the Madre de Dios region, home to over 10 percent of the world's bird species. The goal is to restore and protect the "buffer zone" between Tambopata National Reserve, Bahuaja-Sonene National Park, and the city of Puerto Maldonado. This area has been identified as a high risk zone for deforestation and degradation due to unsustainable agricultural practices in the region. Planting trees here will help conserve habitat for the Jaguar and hundreds of other species living in the protected areas, while providing sustainable livelihoods to local people.
This tree planting project will help protect the area's biodiverse primary forests and restore degraded land. Our partners will work with local farmers in Puerto Maldonado to establish a sustainable agroforestry system using shade-grown cocoa, native tree species, and productive timber species. A farming cooperative will be established within the community, providing technical assistance and training for participants in the sustainable agroforestry model.
The Art Of Tech is an Event Series powered by Muyingo Events & Startup Coil