Description
"People don't buy what you do -- they buy why you do it" - Simon Sinek
Creating and telling your life story is an ongoing process, it is not a one time marketing event. This skill requires you to re-visit and rethink the image you broadcast into the world. This image that you think you portray in addition to what others say about you makes up your personal brand. So wherever you are in this process of developing your own story, this workshop will unveil what your action items are to take you where you need to go next.
The world is waiting to hear your story... are you ready to share it?
What to expect?
Meet guest experts from your community

Food will be provided by Los Amigos Tacqueria!

Free BUild Lab swag giveaways

Tour the BUild Lab IDG Capital Student Innovation Center

Meet the Innovate@BU staff team and learn about the Innovate@BU initiative!
Takeaways
Draw out timeline of highlights/experiences
Understand and develop your personal brand
Connect with other like-minded entrepreneurs
Position yourself to succeed in your entrepreneurial career
What to bring to event?
Open mind and a smile!
Resume/CV (printed or on phone)
2-3 key experiences in mind
Personal goal for the next 1 or 2 years


Guest Experts



Bindu Dadlani
CEO and founder of Bindu Power Coaching. Management consultant and professional coaching. Areas of expertise: facilitating large-scale organizational change and different diversity training programs for Fortune 500 companies, start-ups, and government agencies. She honors excellence in professional coaching.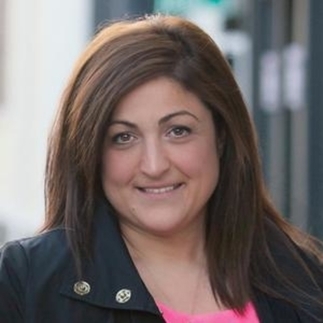 Ani Collum
Retail industry expert, advisor and mentor with 15+ years of experience working with startups to large retailers across all aspects of the business. Areas of expertise: concept incubation, branding, marketing, financial projections, inventory management, merchandising and operations. Industry speaker and frequent press contributor for retail related trends and stories.



Samantha Cohen
Strategic and creatively-minded product and consumer marketer with experiences across retail, digital and consumer spaces. Driven self-starter and out-of-the-box thinker with a knack for understanding the consumer at every touch-point. Lover of "the hustle", and proud co-founder of Neon Bandits.