Learn how Lizzy Gadd found her passion for self portraiture in the peaceful solitude of the wilderness, through years of self-discovery!
About this event
During this talk, Lizzy will share how her photography began 15 years ago and the journey of how it developed to this day.
She will also discuss the technical aspects of capturing these images (tips, tricks and inspirational advice) and share the many fun stories from behind-the-scenes of her favourite images!
Sponsored by Sony Canada.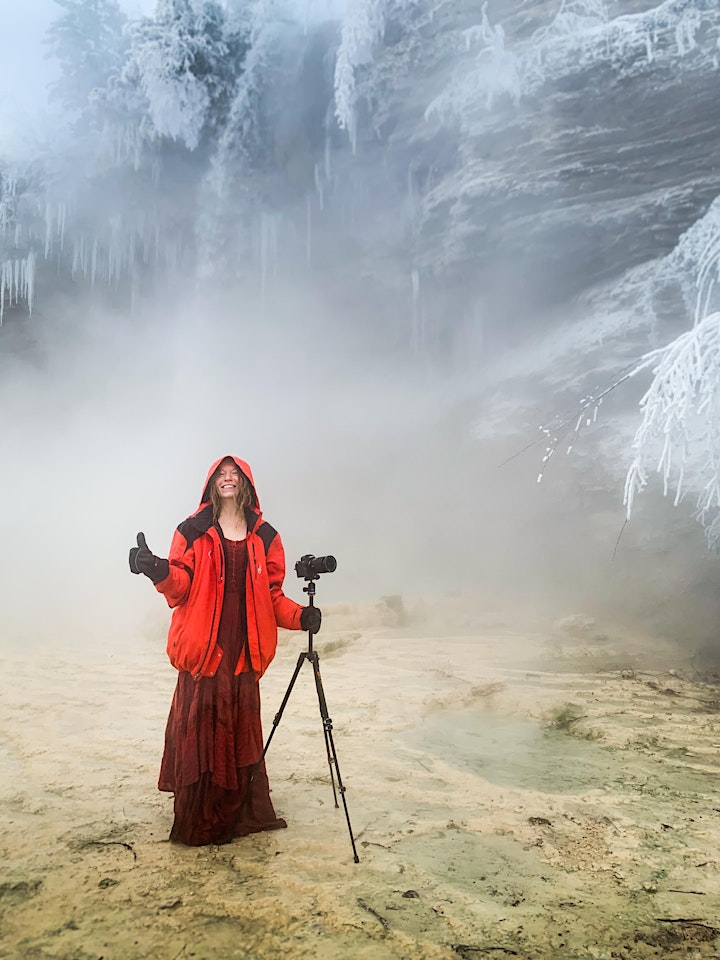 Elizabeth Gadd is an artist/photographer based in Vancouver, Canada, who feels most at home in the mountains, forests, fields and ocean...all of which are heavily incorporated into her photography. She combines self portraiture with real landscapes, often spending days at a time in the wilderness, creating ethereal images that evoke peaceful solitude and portray the beauty of matching one's heartbeat with the beat of nature.