The Art of Raising Money for Startups with Nicolaj Højer Nielsen
Description
Startupbootcamp Digital Health Berlin invites you to join a chat with Nicolaj Højer Nielsen on tips and tricks of raising money for startups!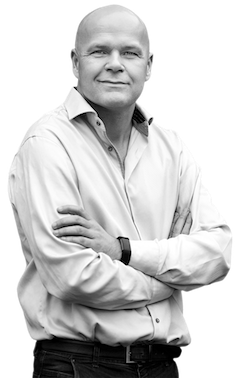 Nicolaj Højer Nielsen is a startup funding expert. He has secured finance for his own startups from friends and family, business angels, VCs and public funders. His speciality is discovering IT startups with high potential. He has reviewed thousands of opportunities and invested in many promising new enterprises. Nikolaj earned his MBA from INSEAD in France and Singapore and an MSc in Marketing from Copenhagen Business School. He teaches entrepreneurship at Copenhagen Business School and coaches new entrepreneurs.
Event Agenda:
17:30 - Doors open
18:00 - Opening by Lars Buch, MD of Startupbootcamp Digital Health Berlin
18:15 - Talk by Nicolaj Højer Nielsen
19:00 - Break
19:15 - talk by Nicolaj Højer Nielsen + Q&A
20:00 - Event Closes
About Startupbootcamp
Founded in 2010, Startupbootcamp is recognized as one of the top 5 industry-focused accelerators in the world, with 16 programs in 10 cities across 3 continents. The global accelerator network is running programs in Amsterdam, Barcelona, Berlin, Rome, Istanbul, London, Miami, New York, Singapore and Chengdu with a mentor and alumni network in over 30 countries. By now 404 startups have been accelerated by Startupbootcamp, of which 79% are either active or acquired with an total funding of over €200M.NB!
Do not hesitate to reach out to us with any queries at healthberlin@startupbootcamp.org.