Description

You are a 21st Century Priestess...and you know it.
Are you ready to go deeper into this calling than ever before?

As a leader with special gifts, where do you go to get training specific to your calling as a woman, that will last a lifetime? Training not found in books, yoga studios, or even most women's circles?

If you feel a profound readiness to receive life-giving perennial feminine wisdom that has transcended the boundaries of culture, time, and geography--and to embody that knowledge as a modern woman leader--now is the time to indulge.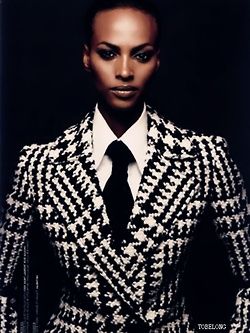 If you desire to receive rare Feminine Wisdom treasures transmitted by those who have dedicated years of practice, discovery, and dedication to these traditions, then this weekend is for you. Join us at a tranquil gem in the Hamptons, removed from rapid city life.
Nourish your body, soul and femininity alongside other leaders; deepen your wisdom and acquire exquisite new skills for your journey as a 21st Century Priestess.



---
OVERVIEW OF WEEKEND CURRICULUM:
The Art of Being an Awakened Woman

Feel open, comfortable and secure in your relationship with men
Heal the emotional wounds related to past relationships
Develop your sensuality and understand how sexuality and spirituality are connected
Develop your boldness, authority and confidence as a Priestess--embodying the full spectrum of yin (feminine) & yang (masculine) aspects




Connect with your feminine power and essence
• Enhance your self-esteem and liberate from self-defeating patterns
• Develop your fluidity and sensuality through movements and dances
• Cultivate sensitivity, intuition and emotions as vehicles to higher states.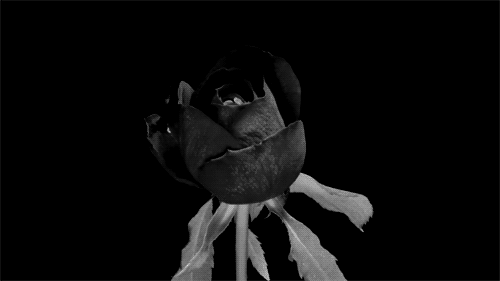 Learning and Practicing Key Techniques
• Taoist health, rejuvenation and hormonal balance
• Life enhancing sensual dances
• Connection and transmutation of our sacred womb energy
• Liberation from the memory of rejection, wounds and pain.
• Exploration of the art of Kama Sutra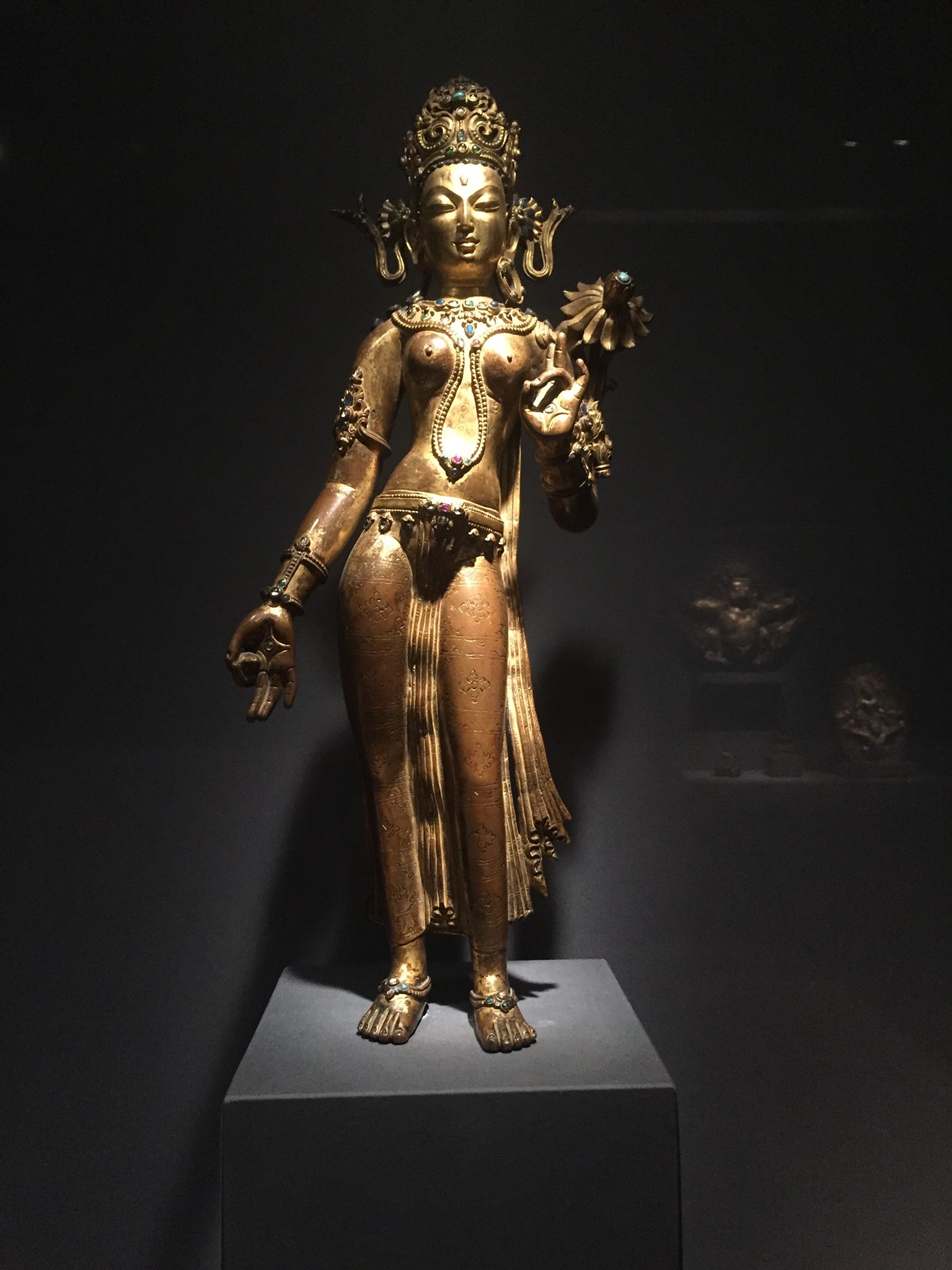 Discover "The Secrets:" Rare Practices Exclusive to this Retreat
• "The Twelve Silks:" Practicing a special QiGong for rejuvenation and balance of the endocrine system
• "Seductive Flow:" Creating interest, magnetism, intimacy, trust and harmony with a partner
• "The Seven Levels of Contact:" Understanding and enabling true communication
• "The Art of Erotic Dialogue:" Using words and poetry to foster deep exchange
• "Sacred Sexuality:" Learning the art of being a priestess in the modern era
• "Rites of Passage:" Integrating and appreciating all the phases of a woman's life.
FIND YOUR WHY:
The world needs activated feminine leaders who move with courage, authority, conviction, and confidence; this comes from knowing what you are, who you are, and being rooted in the pleasureable disciplines handed down by women over thousands of years.

BENEFITS OF THIS IMMERSION:
Bond with other like-minded women drawn to the Priestess Path

Learn rare & specialized teachings for life-long growth and empowerment as a spiritual leader

WHAT MAKES THIS DIFFERENT THAN A TYPICAL WOMAN'S RETREAT
This is advanced-level immersion for women across all spiritual paths, but specific to women who feel drawn to deepen their real-life wisdom and knowledge of being a Priestess in the 21st Century.
We will be teaching perennial cross-cultural practices that comes directly from masters in Feminine Wisdom traditions with a traceable lineage

---
Your Guides for the Weekend:
Soledad Maria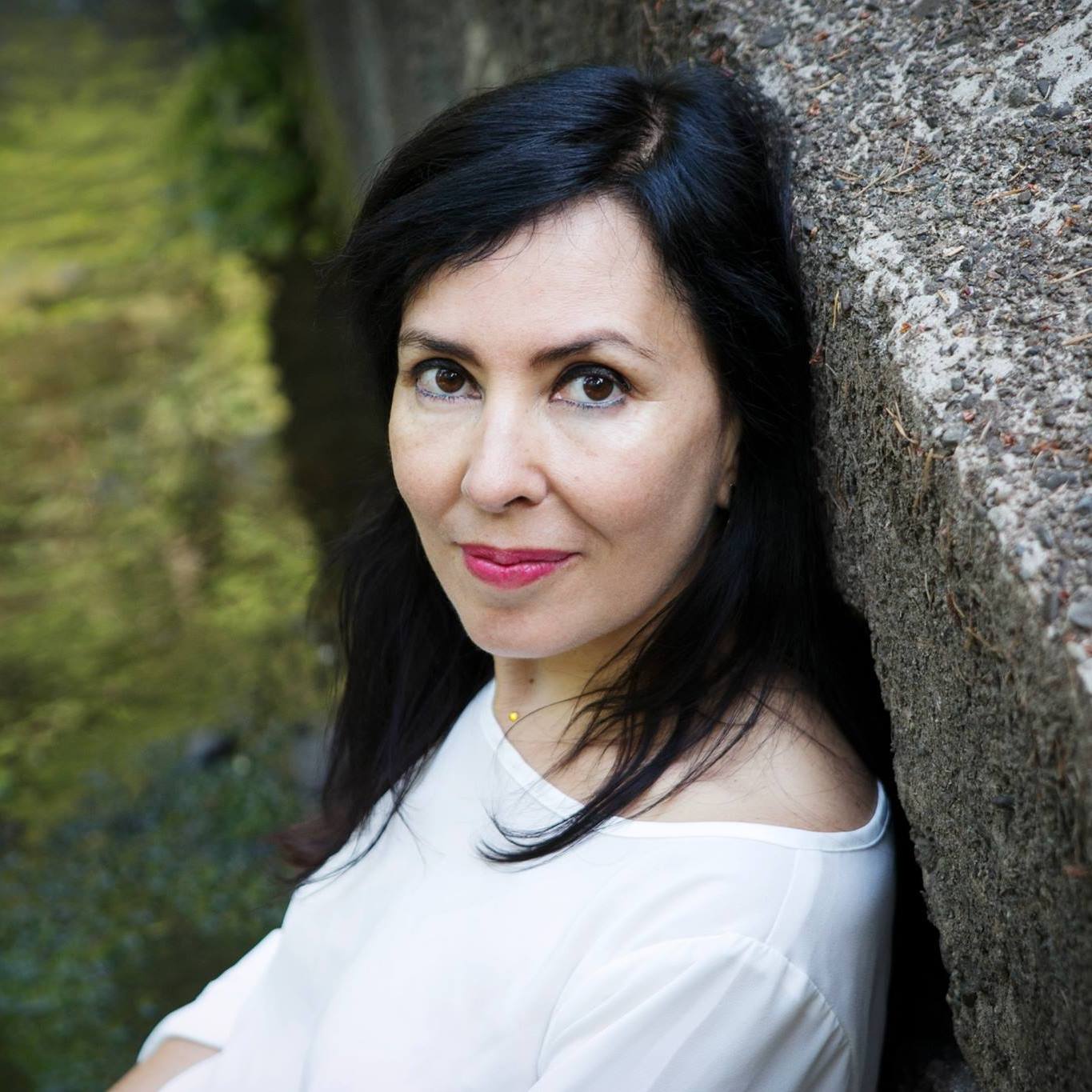 Maria is a Chilean-born psychologist raised in Brazil, initiated in many Sacred Paths like Taoism, Raja Yoga, Tantra and Shamanism. She is an internationally recognized and highly acclaimed teacher who has been studying and researching feminine traditions for the past 10 years. Her transmission is a synthesis of eastern and western knowledge. It embodies the alchemy of wisdom issued from different traditions. Time and time again, each participant quickly connects to a higher state of being. She shares her experience through seminars, coaching and individual sessions.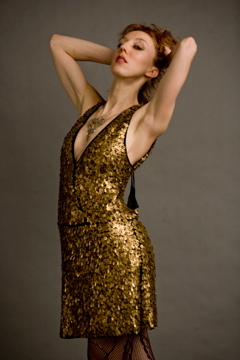 Anita Teresa
Anita is an integrative sexuality educator and founder of The Embodied Femme & the Sex & Medicine Summit.
She spent ten years training with renowned masters of various mindbody traditions, and has been working in the field of alternative healing since 1999. A solid undercurrent of all her work is deep study of the Divine Feminine widsom traditions and apprenticeship with various female masters, including Dunya Dianne McPherson, creator of Sufi Dancemeditation, Banafsheh Sayyad, Dance of Oneness, Raja Yoginis from Siberia, and others.
She has appeared on the Dr. Oz Show, BET, and has been interviewed on Dr. Radio, News 12NJ, the Progressive Radio Network, among others, sharing her expertise on vitalizing practices and sexual well-being.
A proponent of long-standing feminine wisdom traditions and women's health, she has been a four-time presenter at the acclaimed women's conference, "Goddess on the Go," was a guest expert in Negril, Jamaica at a women's health retreat, and has been selected to speak in New Delhi, India at the annual Women's Economic Forum in May 2017. She is currently writing a book about the Priestess Path.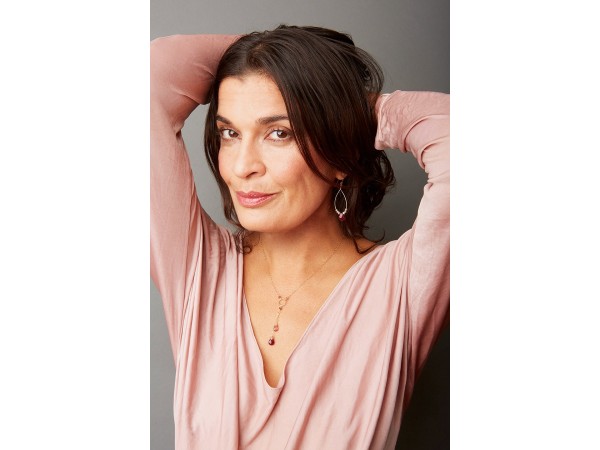 We are also thrilled to have the illustrious, wise and beautiful Nidhi Adhiya-Huba joining us on staff to share her culinary magic during the retreat. We are privileged to enjoy her Ayurvedic cooking while receiving important teachings about nutrition for balanced hormones. We'll learn about Ayurvedic spices, imbibe delicious healthy morning smoothies, and more.
---
MORE ABOUT THE SANCTUARY, SAG HARBOR, NY:

A safe space to merge your spirituality & sexuality, learn ways to support a vastly growing culture of community & compassion, discover ways to calm your mind, and relax in a beautiful & peaceful environment. Visit the Sanctuary page to find out more.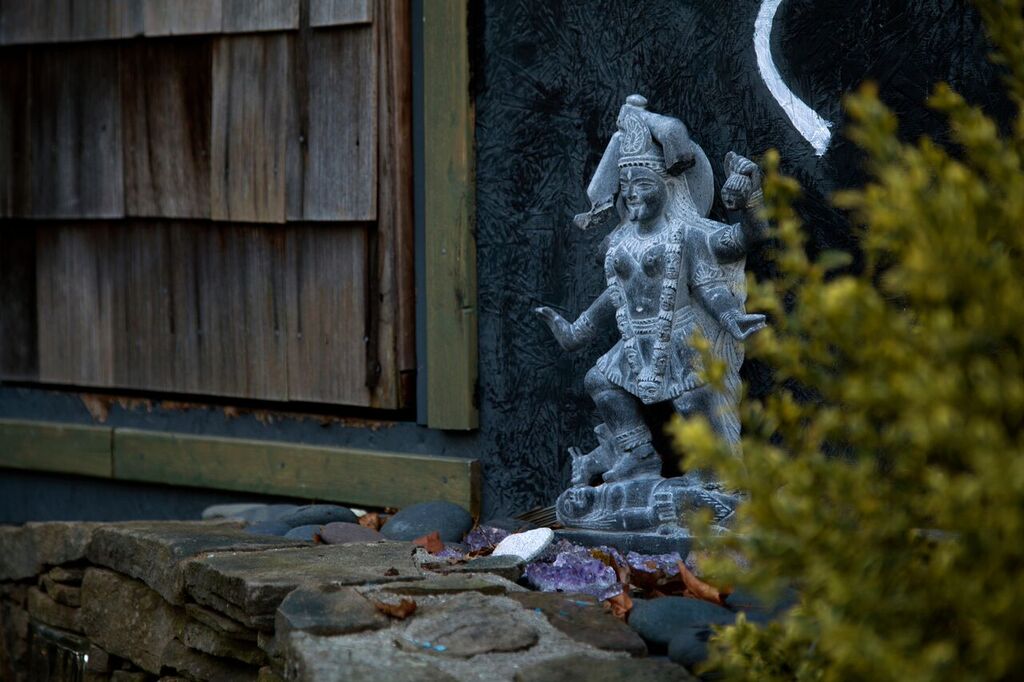 Weekend on-site package includes:
1 large catered healthy meal/day, (other meals are self-directed; we will have fresh veggies and staples available for you to prepare as you like), tea + snacks, lodging, and workshop fee; use of facilities including watsu heated mineral pool, sauna, and garden access also included.

Accommodations are paid for separately to the Sanctuary ($50/day; $200 total for weekend).
Find out more about sleeping accommodation options on the Sanctuary page. Rooms will be filled on a first-come, first-served basis. Group/communal sleeping arrangements; think AirBnb style. If you're coming with a friend and are happy to sleep in a double bed together, please give us advance notice so we can help you.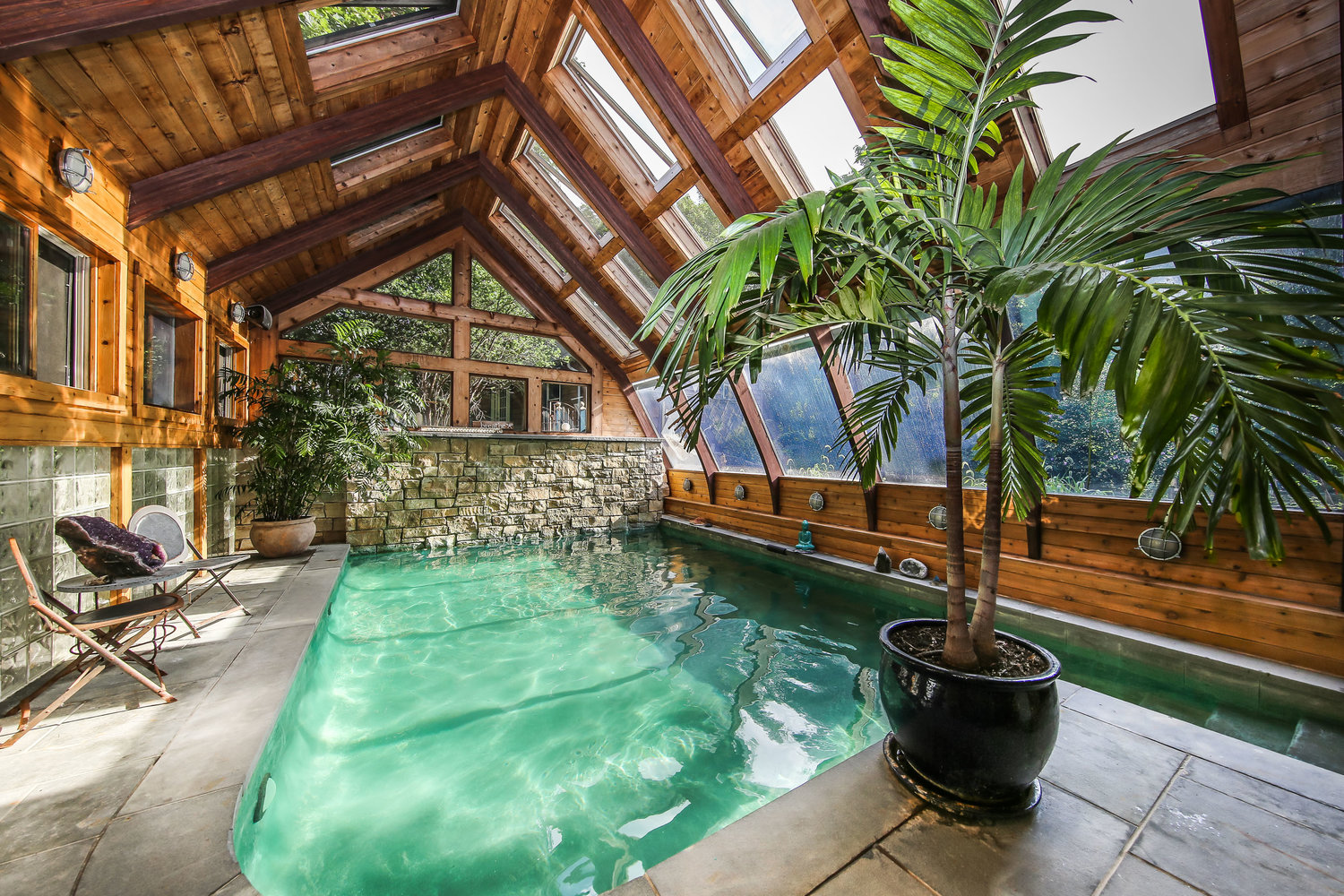 (watsu heated indoor pool + sauna)

(Main workshop meeting room where sessions take place)
Partial Package (no accommodations) includes:
Workshop fee

1 main meal/day + snacks

Our recommendations to local hotels or BnB's

*You will be responsible for transportation to and from the Sanctuary
---


Food for Both Options:
Healthy delicious communal catered meal provided on Friday night, Sat night, Sun night and Mon brunch (vegan & veg options provided)


Snacks provided throughout weekend

Bring your own specialized food if you have allergies or specific needs