The Art of Prayer ~ Part 1: Walking & Talking With Your Divine ANYTIME ONLI...
Location
Flowering Heart, Clearwater FL & LIVESTREAM Online Anywhere
300 Feather Tree Drive
Clearwater, 33765
Description
The Art of Prayer ~ Part 1:
Walking & Talking With Your Divine
Led by Rev. Dr. Michael Milner
Did you know that Dhyana (meditation) is a form of contemplative prayer? Did you know that Samadhi (absorption in the Divine, merging with the Divine) is a form of contemplative prayer? Read on...
This is the second part of our series on prayer which draws upon the teachings of various spiritual traditions, East and West, as well as the Perennial Tradition (the river of universal truth flowing down through the ages, the common source of the teachings of all the world's great spiritual traditions).
The instructor received these teachings during a lifetime with great masters, saints and adepts, a lifetime filled with innumerable mind-blowing miracles of Divine intervention and mystical communion with the Divine. He has tested and proven the effectiveness of those teachings through many years of personal real-life experience serving as a spiritual teacher in a number of traditions.
A truth only becomes your Truth when it is personally experienced, so every effort will be made for course participants to have the opportunity to experience each type of prayer covered in the series.
Prayer is much more than asking for things or reciting a formula. It is 2-way communication, communion with your Divine, a living exchange. It is the art of dancing with your personal Divine, the fruit of an ever-deepening relationship which ultimately leads to merging in full Unity with your Divine, the Realization of your Divine essence, your true Divine Self.
There are many kinds and levels of prayer, and learning to pray is an ongoing process, a journey of discovery. As our prayer-life deepens we begin to see concrete improvements in every area of our lives, spiritual and material, as well as in our relationships and careers. Effective prayer unleashes genuine miracles.
As we dive into the deep waters of Mystical Contemplative Prayer we discover that it is none other than the path to Transforming Union and ultimately Unity (merging) with our Divine. Dhyana (meditation) is a form of contemplative prayer. Samadhi (absorption in the Divine, merging with the Divine) is a form of contemplative prayer. The journey to God Realization is the path of mystical prayer. The steps and states of consciousness along the way are the stages of mystical prayer.
Join us on this amazing journey through the levels of prayer! We will learn about the Divine, about how to get our prayers answered, receive clear guidance, unleash healings and miracles, work with Divine Beings (Angels, Devas) and the mystical states (stages of prayer) that lead to our Realization of Oneness with our Divine.
Each class will include:
1. Life-ChangingTeachings that have been tested & proven through the instructor's lifetime of spiritual experiences, a lifetime filled with innumerable miracles of Divine intervention.
2. Powerful Transmissions of Spiritual Grace (Deeksha/Blessings) to open your Heart to deeper and deeper levels of relationship with your Divine, to make your prayer-life come alive.
3. Deep Guided Processes to help you personally experience each type of prayer covered in the course, so that you can practice them on your own, to help you learn the art of effective prayer, to master the art of walking and talking with your Divine..
Some of the types of prayer we will cover in this series:
1. Prayer for Opening the Heart to Grace - Invocation
2. Envisioning & Recreating (your relationship with) Your Divine
3. Conversation with Your Divine - Walking & Talking with Your Divine
4. Worship - Prayer of Focused Attention
5. Praise & Thanksgiving - A major secret to answered prayer
6. Collective Prayer - When we pray with others, the power is multiplied
7. Prayer of Consecration - Surrender to the Divine Will
8. Prayer for Guidance - How to get clear guidance in prayer
9. Petition / Asking for things - Most people begin here with little success. First we need a good relationship, to be on speaking terms with our Divine, and to take the correct approach.
10. Prayer of Faith- When you pray, believe you received it, you will have it
11. Affirmation – Say what God says. Proclaim the result you want.
12. Command – The Power of the Spoken Word
13. In the Name of Your Divine - Praying with Divine Authority
14. Prayer for Release from Darkness - Turn on the Light!
15. In the Spirit – Spontaneous Prayer
16. Intercession – Taking up the burden in prayer for another person
17. Saturation Healing Prayer - Divine Radiation Treatment
18. Mystical Contemplative Prayer – Centering Prayer, Acquired & Infused Contemplation, Stages of Mystical Prayer, Transforming Union & Unity (Merging) with the Divine
T
he LIVESTREAM link will be sent to all participants who want to participate Online late the night before the event. The recording will remain Online permanently, so you can view it at any time that is convenient for you, as many times as you want.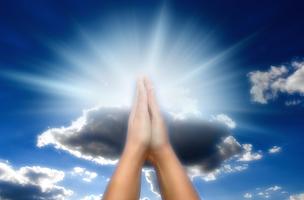 You do not need to be a Deeksha Giver to attend.
as many times as you wish

Location:
Anywhere Online
or Flowering Heart, Clearwater, FL
Cost to participate Online or In-Person:
$49
per class
NOTE: This is Part 1 in a series. If you choose to take more than one part of the series, you would register & pay for each class individually.
Please, Register in Advance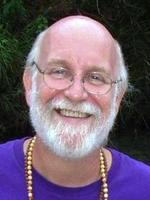 Michael Milner
Rev. Dr. Michael Milner, Ph.D. is an Awakened Spiritual Teacher, Counselor and Interfaith Minister. For more than 40 years Michael has provided counseling, guidance & energetic assistance to those who are undergoing processes of spiritual transformation. As an Interfaith Minister, ordained in both the Taoist and Christian traditions, he helps people from many paths flow with the effects of the awakening process. Michael and his wife, Rev. Suzanne Champlin, co-direct Flowering Heart: Center for Integral Spiritual Growth & Wholeness in Clearwater, Florida. Visit:http://floweringheart.org/