Description
This workshop geared towards creatives is for anyone who is self-employed and feels overwhelmed and/or lost with the numbers of their business. Jenna breaks things down and makes this information manageable, understandable and unintimidating!
Topics to be covered include:
Self-employment tax, what is it and how to calculate it.
Basic bookkeeping techniques with examples.
An in-depth discussion of tax deductible expenses for self-employed artists.
Tips on how to run a small business.
There will be plenty of time for questions and answers, so please come prepared with any questions that you have regarding your specific experience.
------------------------------------------------------------------------------------------------------------------
Jenna Goldin has been a Licensed Tax Return Preparer in Oregon since 2010. She is a partner at Math LLC, a tax preparation, consulting and bookkeeping business that focuses on small businesses and creatives. Jenna's path to taxes was accidental. She was on track to become a therapist when a friend asked her to help set up a bookkeeping system for his record store. She had never done that kind of work before but she was organized and proficient with numbers. One thing lead to another and before long others in her community were asking for help. She saw the need and decided to switch gears from counseling to bookkeeping and taxes. She realized that she could use her communication skills to support people as they deciphered their finances. She aims to create a supportive and empowering experience for her clients.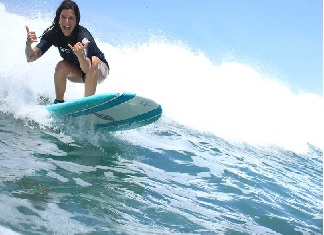 2017 MARKETING PARTNERS