Description
It may be the single most valuable skill they didn't teach you in business school. Join Kaplan CFO Solutions for a crash course in the vanishing art of negotiating, presented by The Weekend Millionaire®, Mike Summey.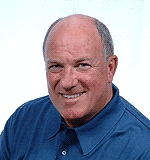 Self-made multi-millionaire, author and speaker, Mike Summey's story of perserverance and entrepreneurial success is powerful and inspirational. In the bestseller, Weekend Millionaire Secrets to Negotiating Real Estate, Summey and Roger Dawson teach the fine art of negotiating.
On August 21st, you're invited to learn these proven strategies straight from the source.

RSVP by August 15th!