Description
Please join Axiom on Thursday, February 15th, for The Art of Moving In-House, a panel discussion and networking event. The panel of Axiom clients and lawyers will share how they effectively made the transition from law firm life to meaningful and successful in-house careers. Both the panel and the networking happy hour will be hosted at The Pioneer Collective in Seattle at 6:00pm.
Axiom is a recognized leader in the business of law and the world's fast growing provider of tech-enabled legal services. As the largest hirer or legal talent globally, we serve half the Fortune 100 and FTSE 250 through 18 offices in North America, Europe, and Asia. If you're interested in learning more about opportunities with Axiom, be sure to speak with one of our representatives at the event or click here.
The event is free, however, pre-registration is required. We hope you'll join us for cocktails and conversation around the art of moving in-house!
Panelists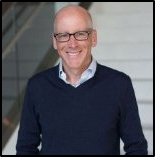 Mark Rowland - Vice President & Associate General Counsel, Expedia, Inc.
After graduating from Seattle University School of Law, Mark stayed local and spent four years as an Associate at Perkins Coie before making the transition to Expedia, Inc. Currently, Mark oversee global legal support for various Expedia, Inc. businesses including Egencia, the Hotwire Group (Hotwire.com and CarRentals.com), and EAN (Expedia Affiliate Network).

Laird Nelson - Corporate Counsel, Amazon
Laird is a graduate of Columbia Law School and a Jones Day veteran. During her five years at Jones Day, Laird was an Associate in the Business Restructuring and Reorganization Practice, with a primary focus on distressed company litigation. Laird now serves as Corporate Counsel at Amazon as a member of the Digital Legal team, and serves as the primary lawyer responsible for counseling several Kindle Content businesses on various matters and transactions.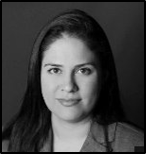 Lillian Wilkinson - Axiom Lawyer at Fortune 50 Tech Client
After graduating from Michigan Law School, Lillian spent three years at Thelen Reid & Priest before moving on to Paul Hastings where she focused her practice on corporate and securities law. After five years of working for firms, Lillian made the transition in-house to Centerline Capital Group, where she spent four years as a Senior Attorney before joining Axiom. Lillian is one of Axiom's most tenured lawyers, and has partnered with clients across various Axiom geographies from coast to coast. Currently, Lillian is engaged with a Fortune 50 technology client, and our largest client in the West.
Moderator

Akshay Verma - Sales Director, Axiom
Akshay Verma is a Director with Axiom's San Francisco office. After obtaining his undergraduate degree from U.C. Berkeley and working as a paralegal at Latham and Watkins for three years, he received his J.D. from Santa Clara University School of Law. Akshay practiced environmental law at Pillsbury Winthrop Shaw Pittman and Farella Braun and Martel for seven years before joining Axiom in 2012. His work now involves addressing and solving a multitude of operational issues that face his in-house technology clients in running their legal departments efficiently.