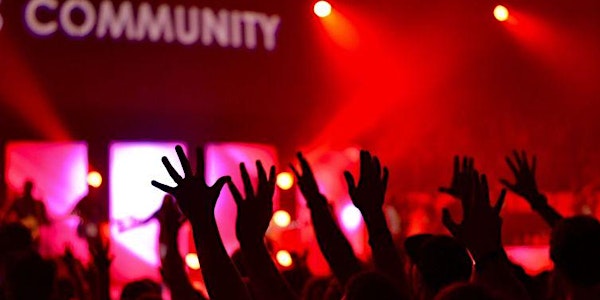 The Art of Mass Gatherings Symposium
When and where
Location
McNichols Civic Center Building 144 West Colfax Avenue Floor 3 Denver, CO 80202
Refund Policy
Contact the organizer to request a refund.
Description

Embracing a whole community approach to safety and preparedness means helping event producers master the art of mass gatherings. The symposium will feature indoor panels and learning tours through Denver PrideFest in Civic Center Park - led by recognized experts. The symposium will bring together local agencies, businesses and organizations to foster collaborations and inspire best-practices.
Gatherings like festivals, concerts and other special events are simultaneously powerful and vulnerable. They can be joyful, life-giving experiences, but they can also be a forum for disaster. They can elevate a community's sense of pride and identity, yet they can be a source of enormous waste and missed opportunities.
Mass gatherings are a ripe training ground for skill-sharing between creatives, events producers, and the agencies and businesses that serve our communities. Performers, organizers, promoters, vendors, audiences and even the public can be incorporated into a collaborative network and engaged through proper planning and communication. Providing a clear understanding of the myriad systems involved, including water, waste, electricity, communications and shelter, will allow everyone to collaborate better in times of celebration and crisis.
Through a distinct curriculum and diverse training opportunities, we hope to elevate attendees' ability to enhance their own events and gatherings.
WHO SHOULD ATTEND?
Individuals, organizations and businesses interested in:
• EVENT PRODUCTION IN FORMAL & INFORMAL VENUES AND SPACES
• SUSTAINABLE AND GREEN EVENTS
• LIFE SAFETY, HEALTH AND PUBLIC WELFARE
• MAXIMIZING SOCIO-CULTURAL ENGAGEMENT
• ENHANCING ACCESSIBILITY
• EVENT WASTE REDUCTION AND MANAGEMENT
• WEATHER EMERGENCIES
• LEGAL CONCERNS AND EMERGENCY PLANS
• MENTAL AND PHYSICAL HEALTH FIRST AID
• CROWD MANAGEMENT
• ENTERTAINMENT, EMERGENCY AND ALTERNATIVE POWER SYSTEMS
• HARM REDUCTION, GENDER SAFETY & TRAUMA-INFORMED PRACTICES
• EXPERIENTIAL EVENTS, INTERACTIVE CONTENT, INNOVATIVE PROGRAMMING
AGENDA:
9:30-10:00AM Registration and Coffee
10:00-10:05AM Recognizing Peoples and Place
10:05-10:10AM Welcome
10:10-10:50AM Case Study, Five Points Jazz Festival
10:50-11:00AM Break/Networking
11:00-12:00PM PrideFest Tour #1 --Magnify Communications--Security and Crowd Management--Water and Waste Systems--
12:00-12:20PM Musical Performance by Wheelchair Sports Camp
12:30-1:45PM Lunch and Keynotes Eliote Durham and Steve Adleman
1:50-2:50PM PrideFestTour #2 --Stages and Structures--Power Systems--Unified Command Center--
2:50-3:00PM Break/Networking
3:00-4:00PM The Fast and The Curious (20 seconds per slide, 20 slides)
--Harm Reduction and Gender Safety--Considering Non-Traditional Venues--Optimizations for Deaf Attendees--The Role of Performing Arts in Community Resilience--Designing for Neuro-Diversity--
4:00-4:30PM Networking and refreshments


WHO ARE THE EXPERTS?

STEVEN ADELMAN, ENTERTAINMENT ATTORNEY, EVENT SAFETY ALLIANCE
CATHERINE BEESON, SENSORY FRIENDLY CONCERTS
SCOTT BUCCIERI, OPERATIONS CAPTAIN, DENVER FIRE DEPARTMENT
JANET BURGESSER, CERTIFIABLY GREEN
TOM CLARESON, PERFORMING ARTS READINESS
STEPHEN COLLUM, SUNBELT RENTALS
BROOKE DILLING, CITY AND COUNTY OF DENVER, FIVE POINTS JAZZ EVENT DIRECTOR
ELIOTE DURHAM, BD+20, HARDLY STRICTY BLUEGRASS, BOTTLEROCK
MATT EATON, EVENT DIRECTOR, ARGUS SECURITY
STACEY FORRESTER, GOOD NIGHT OUT VANCOUVER
BILL GERMAIN, ECO-CYLE, ZERO WASTE EVENT MANAGER
STEVEN HARDY-BRAZ, DEAF AND HARD OF HEARING ASL INTERPRETER, BICYCLE ADVOCATE
NATE HAYDEN, CITY AND COUNTY OF DENVER OFFICE OF SPECIAL EVENTS
CAROL HILLER, PRIDEFEST, GREAT AMERICAN BEER FEST
TY HUBBARD, FIVE POINTS JAZZ FESTIVAL, JUNETEENTH
MATTHEW KOWAL, PERFORMING ARTS READINESS, MAJESTIC COLLABORATIONS
MEGAN LANE, CITY AND COUNT OF DENVER WASTE MANAGEMENT
AARON MOLANDER, MANAGER SITE SERVICES, MOJO RENTALS
PATRICK MUELLER, CONTROL GROUP PRODUCTIONS
JAMES ROBINSON, DEPUTY CHIEF, DENVER PARAMEDICS
Please contact with questions:
Matthew Ché Kowal
matthew.kowal@denvergov.org
720-865-5572
HOSTING ORGANIZATIONS: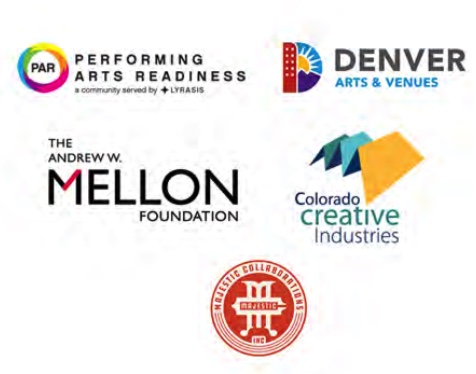 For more about the Arts & Cultural Network for Emergency Preparedness: artsandvenues.com/ACNEP
The Arts & Cultural Network for Emergency Preparedness is home to the intermountain regional survey and study for performing arts entities of all kinds, and is led by Denver Arts & Venues, Performing Arts Readiness and Colorado Creative Industries. We intend to build and support a broader regional network in order to prepare people to produce extraordinary events by embracing the full complexity of a gathering.
For Spanish Translation Services: SHAWN.JOHNSON@DENVERGOV.ORG
For Sign Language Interpreter or Cart Services: SIGNLANGUAGESERVICES@DENVERGOV.ORG
For Other Disability Accommodations: DISABILITYACCESS@DENVERGOV.ORG