Join award-winning magicians David Martinez and John Morgan for a virtual evening of real magic! Great for adults and kids over 10.
About this event
Objects move invisibly. Minds are read. The future is foretold... And a miniature toilet plunger is somehow at the center of it all.
Welcome to The Art of Magic Online, a rare opportunity to get a front row seat for amazing feats of mentalism, prestidigitation, and (though we sometimes hate to admit it) pure luck.
Presented by award-winning magicians David Martinez and John Morgan, The Art of Magic Online is the perfect alternative to yet another night spent scrolling through Netflix.
You'll experience the show right from your own device in your own home. But it won't be like watching TV or YouTube — you'll get to interact with the performers and influence the show.
You'll laugh. You'll gasp. You may even learn valuable lessons about trusting magicians.
How Much It Costs
There is no charge to register your ticket on Eventbrite. We're simply asking you to pay what you can during the show into a virtual tip jar. David and John will share links for PayPal and Venmo during the show.
Who This Show Is For
The magic in this show is both fun and sophisticated, and is best experienced by adults and kids 10 and up. In other words, if you're reading this page, the magic is for you.
How to Experience the Show
After you purchase a ticket, you'll receive a link to a special page that contains information about how to access the show. The Art of Magic Online uses the Zoom platform, so please download the Zoom app for your device ahead of time.
A PC, Mac, or large tablet is recommended. If you can watch from your big screen TV, even better! Just be aware that your smartphone screen is a little small to really see the magic.
What to Bring
If possible, please have a deck of cards handy — regular cards or Uno cards — so you can take part in an interactive magic experience that happens in your hands.
Other than that, just find a comfy place to park your behind and enjoy the show.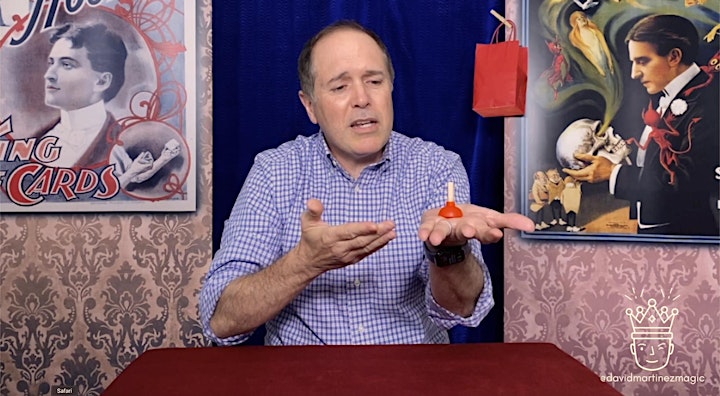 About David Martinez
David Martinez (www.davidmartinezmagic) is one of the busiest working magicians in the San Francisco Bay Area, performing hundreds of shows for private parties, company events, and wherever people like to be astonished and have fun. He has won awards for his close-up and parlor magic, and he currently serves as president of the Silicon Valley chapter of the International Brotherhood of Magicians (IBM), the world's largest organization dedicated to the art of magic.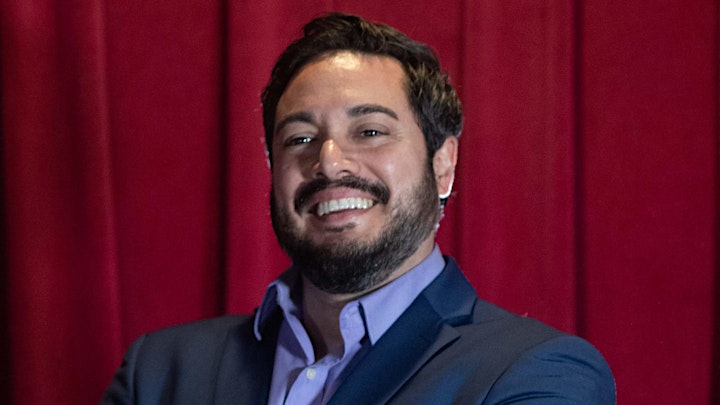 About John Morgan
With three young children of his own, John Morgan performs fun, family-friendly magic that everyone ages 5 to 105 can enjoy.  He is an award-winning magician known for creating unique magic.  He has performed countless times through The Art of Magic and at events throughout Silicon Valley.
About The Art of Magic San Jose
David founded The Art of Magic San Jose in 2017 to perform and produce biweekly magic shows at a nearby arts venue alongside other accomplished local magicians, including John Morgan. Within two years, the show became so popular that fire marshals had to shut it down.
Since 2020, like everything else, The Art of Magic San Jose has gone virtual, offering regular online shows for kids — and now this show for the entire family.
Organizer of The Art of Magic Online: Virtual Magic Show for Families and Older Kids
David Martinez is an award-winning magician specializing in astonishing magic with everyday objects. He performs at parties, festivals, and other events where people like to have fun and be amazed. He currently serves as president of the Silicon Valley Chapter of the International Brotherhood of Magicians (I.B.M. Ring 216). Contact David directly at david@davidmartinezmagic.com or 408-508-4795.