Looking for an amazing into the beauty industry? Come join this fast growing industry and start your journey to financial freedom today!
About this event
This is a great class, a game changer for anyone ready to break into the beauty industry! The beauty is NOT saturated. You just have to enter into a NICHE market. Spaces are limited. We are only accepting serious candidates.
HERE'S WHAT YOU WILL LEARN AND RECEIVE:
-How to set up and use the sewing machine
-How to take proper measurements
-How to make flawless GLUELESS wigs
-Client Consent Forms
-Business Market Tips
-16 inch Frontal will be provided
-Frontal customization (bleaching knots, plucking, baby hair, etc.)
WHAT YOU NEED FOR THIS CLASS?
-Wig Stand
-Heavy Duty Singer Sewing Machine
-21 or 22 Canvas Block mannequin head
-Frontal will be provided, however you are welcome to bring your own. You will need 3 bundles for this class.
-There is an option where we can provide bundles for you!
Please note that anyone is able to take this class for additional understanding of how to make a flawless, custom, gluessless lace wig. You will be provided a certificate upon completion, however you will need to obtain a cosmetologist license or Wig Specialty license in order to legally do hair in the state of Texas. This class does not provide you with a license.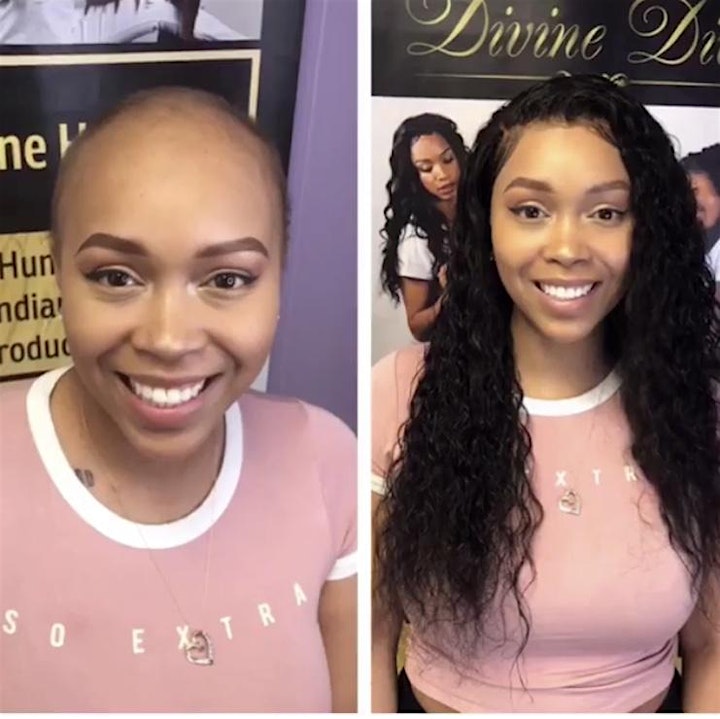 Organizer of The Art of Lace: Austin Glueless Wig Class
Divine Beauty Bar specializes in custom Cranial "Wig" Prostheses, Permanent Makeup Services, Mastectomy Bras, Breast & Nipple Prostheses. We provide Wig and Permanent Makeup Training as well. DivineBeauty seeks to promote the emotional well-being of people and alleviate the depression, stress, anxiety, and grief resulting from hair loss.