Actions and Detail Panel
The Art of Kid Whispering
Tue, Oct 18, 2016, 8:30 AM – Wed, Oct 19, 2016, 4:30 PM EDT
Description
October 18 & 19, 2016
Spring Hollow Lodge, Westerville, Ohio
A young person's challenging and troubling behaviors are frequently the focus of interventions rather than recognizing them as externalizations of inner pain and distress. Beyond surface management lie the keys to understanding, reaching, and teaching young people who desperately need the guiding light that a well-trained, caring adult can provide. Learning and practicing listening and decoding skills are essential to understanding the private logic and goals that underlie a young person's difficult or self-defeating behavior. The Art of Kid Whispering is the pathway to discovering the inside kid.
Participants in this 2-day training will examine the impact of trauma and disappointment on our youth. Defiant youth outwit adults with strategies of fight, flight, and fool. The presenter will describe how to understand the private logic of adult-wary youth, thus helping participants to decode their troubling behavior and begin replacing hostile, resistant encounters with respectful alliances.
Participants will develop practical skills as they learn to:
Recognize pain-based casing

Master the dance

Identify costumes

Capture reachable moments

Address shame binding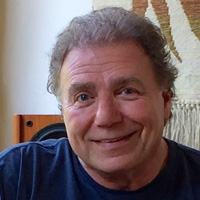 About the Trainer
Mark Freado is Director of the International Training Network for CF Learning, a program of Cal Farley's in Amarillo, TX. Freado's 40-year professional career encompasses contributions to the mental health field, public education, social services, program development, leadership, consultation, and training. He is a master trainer of Life Space Crisis Intervention (LSCI), and has trained more people in this skill-based course than anyone in the world. He is also a senior trainer of Developmental Pathway Assessment, a senior trainer of Helping Kids who Hurt: Three Pillars of Transforming Care, and a certified trainer of Situational Leadership II with the Ken Blanchard Company. Freado has worked with private providers, public agencies, and schools throughout the United States as well as Canada, Europe, Australia, South Africa and Asia, speaking, consulting and delivering training services. He specializes in program development, leadership skills and interventions for at-risk and disadvantaged children, adolescents, and their families. Freado holds a master's degree in Forensic Psychology from the Chicago School of Professional Psychology, a master's degree in Counseling from West Virginia University, and a bachelor's degree in Psychology and Political Science from Westminster College in Pennsylvania.