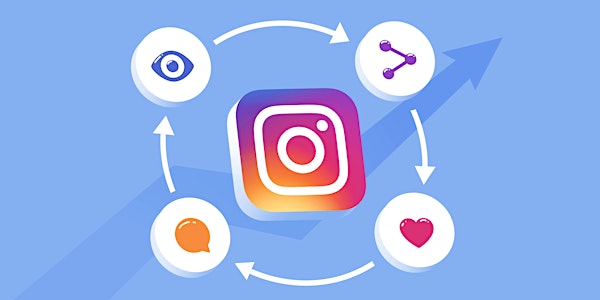 The Art of Instagram 2 | Captivating Audiences with Compelling Content
A hands-on tactical follow-up workshop on creating and delivering engaging Instagram content + content strategies with Michael and Brittany!
Date and time
Wednesday, March 29 · 12:30 - 2:30pm EDT
Location
Betty Mae Kramer Gallery - Silver Spring Civic Center 1 Veterans Place Silver Spring, MD 20910
Refund Policy
Contact the organizer to request a refund.
About this event
Michael Sanders and Brittany Bell will lead the second part of their engaging workshop series exploring the ins and outs of Instagram and how arts/humanities organizations and practitioners can create content and develop marketing and communications strategies using Instagram, in-person!
Workshop Goals:
Provide participants with a hands-on demonstration and experience designing and developing Instagram content.
Present and explain real-world examples and case studies of content strategies and social media campaigns that leverage Instagram (and other potential social media platforms.)
Lead participants in an individual instagram content creation exercise during the workshop.
Facilitate a talkback Q&A addressing attendees' questions, concerns and needs.
Please review the recording of our first workshop HERE and the associated slide deck HERE. There is no requirement or need to have attended the first workshop in the series to attend this workshop, but attendees will be more prepared if they have reviewed the linked content and materials. Those who attended the previous webinar are also encouraged to refresh their knowledge with the assets above.
Participants will walk away with tools and tips for creating content on Instagram, building and maintaining connection with their audiences, and developing communications strategies and campaigns on the platform.
If you would like to grow your audience on Instagram, build deeper community, and increase engagement with your work and content online then this workshop is for you!
About the Facilitators: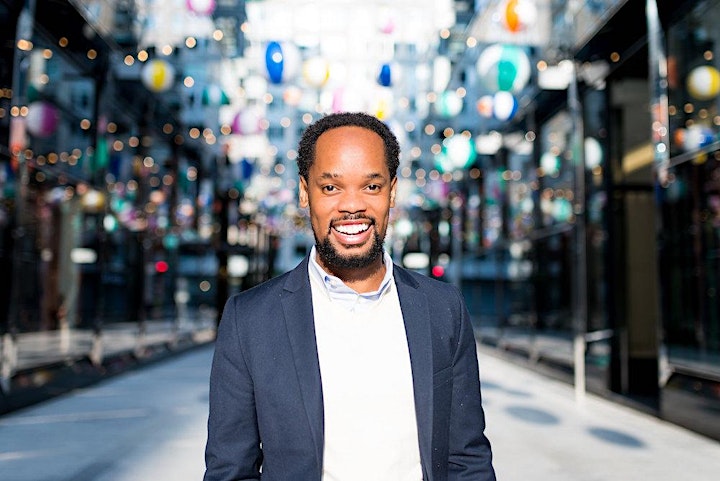 Photo Credit: Nicole Brody
Michael Sanders
Michael is a communications and arts professional with experience in public relations; social media management and content creation; higher education communication; marketing and branding; and traditional and digital media management. He currently leads an education communities team at Google focused on building globally diverse and empowered educator communities. Before joining Google, Michael led education and empowerment partnerships marketing at Meta (formerly Facebook). While in DC, he led social media and content strategy at Threespot Media. There, he worked to strengthen content and social media strategy, campaigns and engagement for a range of social good clients, including the United Nations Environment Programme, DC Youth Orchestra Program, the Ad Council's Know Your Girls, Comptia and the Partnership For A Healthier America. He has also served as social media lead for Howard University, where he developed and managed social media campaigns across key university properties and counseled the university president and other senior leaders and faculty on digital strategies and investment.
Throughout his career, Michael has worked in communications, marketing, and public relations for many organizations including: Stanford University, Harvard Kennedy School, American Repertory Theater, Tribeca Performing Arts Center, Loyola University New Orleans, and Lincoln Center Theater. An advocate for education, he has taught communications and development courses at Louisiana State University, Lamar University, University of Texas of the Permian Basin, the Washington Center, and University of Maryland University College.
Michael is a co-founder of Harvard Alumni for Education and has served as a 2018 and 2021 National Endowment for the Arts Grants Reader.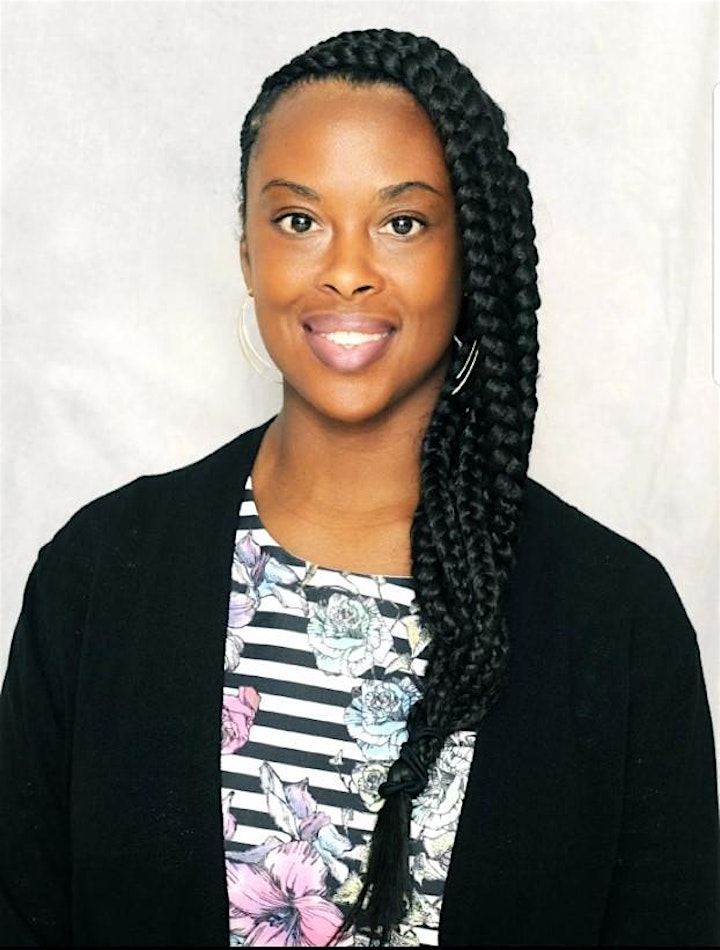 Brittany Bell Surratt
Brittany Bell Surratt is the director of Public Relations for TV One and CLEO TV. A dedicated marketing, public relations and crisis communications professional with more than 15 years of experience, Brittany takes pride in creating strategic integrated communications plans to tell stories that position brands and organizations favorably with stakeholders across agency, corporate, non-profit and academic environments.
Prior to her role at TV One and CLEO TV, Brittany held a portfolio of philanthropic and social justice-related work that included education, voter disenfranchisement, criminal justice reform, reproductive justice and Black maternal health at Spitfire Strategies.
Previously, she served in various communications capacities at Howard University. As the assistant director of athletic media relations, she developed and implemented the department's integrated marketing plan to promote the athletic and academic achievements of its Division I student-athletes, coaches, faculty and staff. As a media relations specialist in the Office of University Communications and the Office of External Affairs, she supported public relations, social media, marketing, crisis communications and issue management for the university at large, Howard University Hospital and local PBS affiliate, WHUT-TV.
A passionate advocate for young people of color and a natural storyteller, Brittany has devoted her career to advocacy-centered organizations with missions focused on securing equal rights for marginalized communities. Brittany is a member of Alpha Kappa Alpha Sorority, Inc., ColorComm, NABJ/WABJ, Public Relations Society of America (PRSA), Washington Women in Public Relations (WWPR) and Women In Sports & Entertainment (WISE).
A native of Natchez, MS, Brittany graduated with a Bachelor of Arts degree in Broadcast Journalism with a minor in Political Science from Howard University.