Leadership requires the ability to transform from being a manager to a leader; to inspire, guide, & support versus merely directing others.
About this event
One key skill of leading is to provide feedback to others, however these conversations are often dreaded and dismissed. But feedback is one of our most powerful tools to accelerate learning; it helps retain top performers and helps teams be more productive. When used effectively, feedback is a dynamic tool for both individuals and managers as it helps create a workplace that is more collaborative, productive, and challenging.
Feedback is a two-way street, and it's important to know both how to give feedback, as well as how to receive it. In HERdacity's upcoming Candid Conversation with the Managing Partners of Culture Innovations, Nancy Benthein and Jill Knocke, you'll learn about the power of your mindset and how giving and receiving feedback with a learner's mindset is critical to developing, learning, and progressing as a leader!
During this Candid Conversation, you will:
Learn about Curious and Judging mindsets – what they are and the impact they have on the workplace and our teams.
Learn about asking questions in the curious mode and how that can improve the quality of conversations and meetings.
Learn how to give feedback so that it's not taken personally.
Practice how to build rapport to engage openly and ensure feedback is heard.
Register for FREE today!
HERdacity is a 501(c)3 nonprofit dedicated to inspiring confidence in women to achieve their professional goals. Please consider making a donation to help support our mission.
Speaker Bios:
Nancy Benthien, PCC, started out as a geologist working in the oil & gas industry but ultimately realized that she is more strongly motivated by helping people and teams to learn, grow, and fulfill their own potential. As a Managing Partner at Culture Innovations, LLC, she works with leaders and executive teams to create high performing organizations and more engaged workforces. Since shaping culture also comes through coaching leaders, Nancy is a Professional Certified Coach through the International Coach Federation (ICF), and Columbia University. She has consulted with major organizations in Europe, the Middle East, North America, Asia, and South America.
Nancy has been married for 32 years; together they have 2 adult children and are both very excited to start traveling again!
Jill Knocke, PCC, specializes in working with leaders at all levels to create high performing organizations. She is an International Coach Federation accredited Professional Certified Coach (PCC). She has been a leader in Human Resources and Organizational Development with major O&G and Pharmaceutical companies in Europe, North America, China and Brazil. She's worked in business roles and understands the pressures of managing profit and loss accountability, people, quality and results. Her certifications include The BirkmanTM personality assessment, Human Synergistics Organizational Culture Accreditation, Team Diagnostic SurveyTM (TDS), Team Coach and Energy Leadership Master Practitioner.
Helping others is truly her purpose and coaching is the greatest way she's found to do this! When Jill isn't leading and coaching, she's reading and spending time on the water with her husband and their two extremely spoiled (and loved) dogs.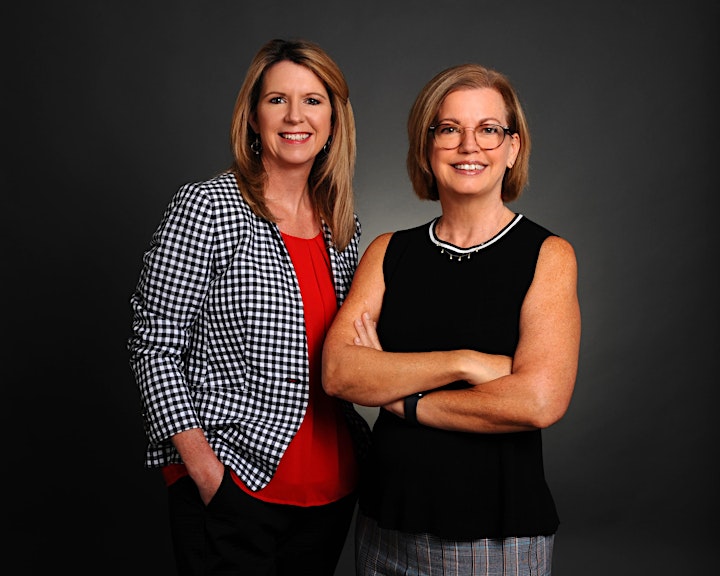 Organizer of The Art of Good Feedback | a Candid Conversation
HERdacity is a nonprofit dedicated to inspiring confidence in women to achieve their professional goals. Our vision is a world where all women are confident in their choices. We are a community of women who build each other up and support each other on our journey. We host webinars, events, workshops, and more to support women in their careers.
Learn more about us, our speakers series and upcoming live events at www.herdacity.org