Description
How can you design products, services and experiences that customers value if you don't truly understand what your customers need?
Meaningful business requires deep customer understanding. Too many customer research projects end in confusion because they don't ask the right questions, don't go deep enough or fail to recognise the importance of context. You can build your capacity for customer empathy through effective use of design ethnography.
The Art of Gaining Customer Empathy is a one day deep dive into ethnographic methods. We'll share how to fully immerse yourself in the lives of your customers through observation, conversation and participation. And how to super charge a human centred design process. Really understanding people means going further than how they act, think and feel — it means getting closer to the belief and emotional systems that determine why.
This course will introduce methods you can use to gather the right information, and shape your business around human need. It is suitable for anyone with an interest in better understanding the people their business relies on, and is particularly relevant to designers, design researchers, marketers and teams who develop products or services.
If you're a designer, design researcher, product or service marketer, or have a general interest in design thinking, then this course is ideal for you.
Learn the art of empathy.
note - Course sizes are small/limited for you to get 1-on-1 time with our trainers.

---
About Our Trainers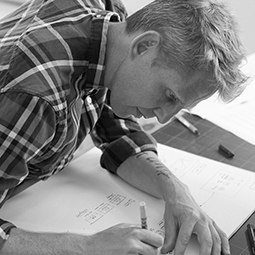 Matthew Ellingsen is a British-born designer. Matthew co-founded Empathy to help organisations truly understand their customers. He trained at the internationally-renowned Central Saint Martins in London, specialising in design research and design psychology. Matthew carries multiple perspectives through a problem-solving process to form meaningful, robust strategies. He has been able to interpret and connect analytical and creative angles from a young age, when his talent for music required intense focus in two places at once.

Matthew's foresight of changing trends and behaviours helps businesses lead. He has led design teams in New Zealand and the UK, and worked on significant projects for major organisations including Sony, Nike, Kiwibank, Sky TV, and the New Zealand 2011 Office during Rugby World Cup.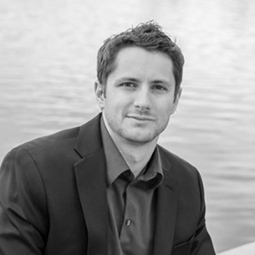 Bryant Hadden is a US-born designer. Bryant is a senior design strategist at Empathy. His engineering degree in human-centred product design from Stanford University, along with an MBA, feeds into his passion for helping to create consumer-focused innovation.

Bryant's approach to growing and improving business capability is underpinned by an ability to connect human needs with business opportunities. He knows how to ensure the consumer and the business win so disruptive ideas can be successful in market.
---
Finding the Studio In the Building
In order to access the SeekU studio, you'll need to enter through the 631 Wilshire parking lot. THE ENTRANCE IS IN THE BACK OF THE BUILDING and you cannot get to the studio via Wilshire Blvd. Find the door marked "Offices & Lofts" closest to the restaurant patio. Enter *6367 as the door code and take the elevator up to the PH level. The door code to access to Loft corridor is "631035". Follow the arrows marked "Lofts" until you reach SeekU.
Parking
There is one paid lot behind the building where you can park for $18 (cash only). There is another paid lot on 7th, just south of Wilshire Blvd that is less around $8/day. There's also plenty of metered and un-metered street parking in the area. Most street meters turn off at 6PM and are free on Sundays. Unfortunately, the venue does not validate parking.