Description
The Art of Essential Oils and CEO
Presenting the Power of Natural Wellness - Safe, Effective & Affordable!
Essential oils can be used for a wide range of emotional and physical wellness applications. They can be used as a single essentials or in complex essential oil blends depending on user experience and desired benefit. Want to learn how to use essential oils?
Join us Monday June 19th, 7-8:30 pm at "The Baka Gallery Cafe" Meeting Upstairs!
Agenda:
We will go over your health & wellness goals.
We'll tell you a little about the company
We will discuss doTerra's most popular Oil Kits
Our part, will take about a 1/2 hour. You do not have to buy anything, but if you do see something you like we'll help you order it tonight.
If you miss this event please email us and we will set up a consultation or invite you to the next event! Hope to see you there!
Suzanne & Carolyn
---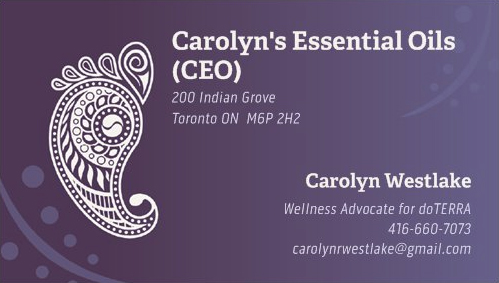 Date and Time
Location
Join us at "Baka Gallery Cafe" Meeting Upstairs!
2256 Bloor Street West
Toronto, ON M6S 1N6
Canada