Description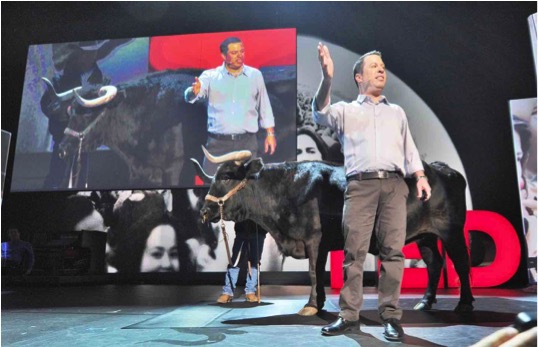 המוח המשותף – לשדרג את החיים באמצעות חכמת ההמונים
מה צופן העתיד לרשתות החברתיות והאם יש באפשרותן לשדרג את היכולת שלנו לחשוב?
הרצאה מעוררת השראה לחלום ולהגשים חלומות
גישה לחכמת ההמונים היא נכס בעל ערך רב. כשם שלראש הממשלה, או למנכ"ל של חברה גדולה יש תמיד צוות של יועצים מומחים לצדו, כן כולנו יכולים לזכות בגישה אל יועצים חכמים, כאשר אנחנו נתקלים בבעיה או דילמה קשה. כולנו מכירים את האמרה טובים השניים מן האחד. מה עם חמישה, חמישים או חמשת אלפים?
הרצאה זו תחשוף אתכם לעולם המרתק של חכמת ההמונים. ההרצאה מסבירה כיצד ניתן לעשות שימוש ברשתות חברתיות ובחכמת ההמונים במטרה לשדרג את היכולת של כולנו לחשוב, לקבל החלטות ולהגשים חלומות.
ליאור צורף הוא סופר, חוקר ומומחה בתחום חכמת ההמונים, דוקטורנט באונ' בר אילן. ליאור מגיע לארה"ב לרגל השקת ספרו Mindsharing – The Art of Crowdsourcing Everything שיוצא לאור בהוצאת פנגווין. ליאור הוא מרצה מבוקש בארץ ובעולם ובין הישראלים הבודדים שהוזמנו להרצות בכנס TED העולמי.
Mindsharing – The art of Crowdsourcing Everything
If the old saying is true that two brains are better than one, get ready to benefit from the power of fifty, five hundred, or five thousand brains.
This talk explains how we can use social media and the power of big crowds to upgrade our brains, our thinking, and our lives. Mindsharing shows us how to use technology to tap into a collective wisdom that has the power to transform every aspect of our life from finance to romance to family to career.
From the prospective of a leading crowd wisdom researcher, author, a former Microsoft vice president and a passionate speaker, Lior Zoref will inspire you to think about the future of thinking in the era of social networks and crowd wisdom.
Lior Zoref is an author, crowdsourcing researcher and international speaker. He worked for fourteen years at Microsoft, most recently as vice president of marketing for consumer and online services.
The event will take place in Hebrew.