About this Event
Paper flower making has been practiced around the world for centuries and now it's your opportunity to try your hand at this long standing tradition.
Learn the art of paper flowers with Emily of Revery Paper Flora. Emily will teach the basics of European crepe paper along with the skills and techniques to create a universal botanical favorite, the peony. You'll complete one flower in class and leave with the materials, templates and a detailed guide to make two more peonies at home.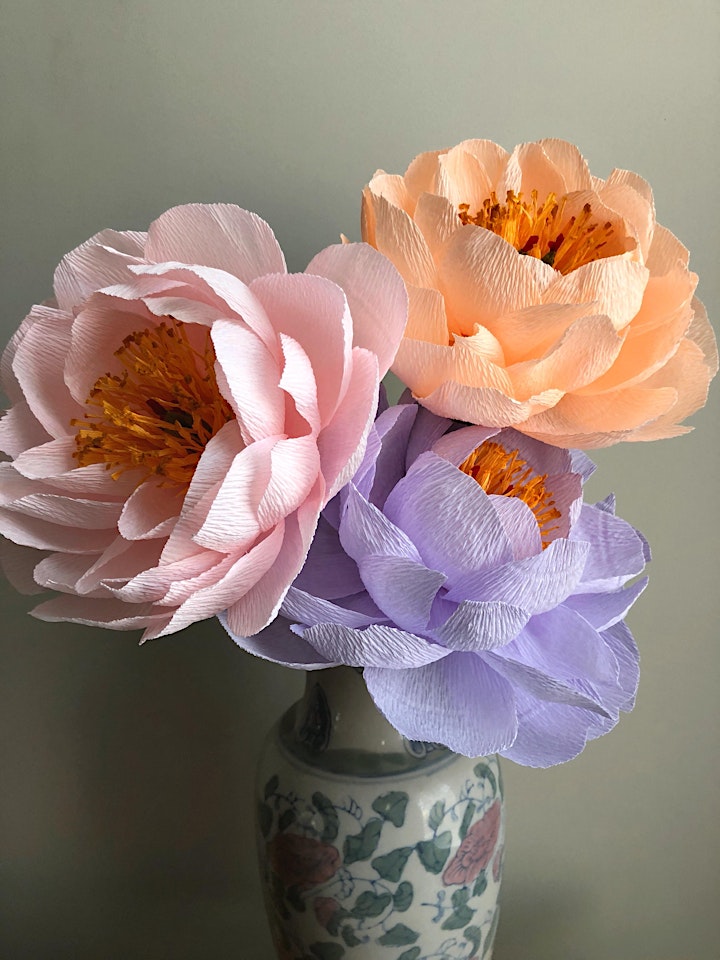 Emily Paluska is the paper artist behind Revery Paper Flora. Her work has been shared by Design Seeds, Craftsposure and Lia Griffith. Her inability to keep real plants alive in conjunction with her obsession with all things botanical, led to the creation of RPF. You can most often find her at her desk on Capitol Hill surrounded by hundreds of rolls of paper, cutting late into the night.