Description
The next evolution of mindfulness is here - a revolutionary new awarness practice that's fast and easy to apply, while delivering lasting results for your leadership, performance, & well-being. Acquire the capacity that may seem supernational to others - the reliable use of awarness to accomplish anything in your life.
Over 15,000 participants have already benefited from the proven techniques developed by Ingvar Villido that many consider the most powerful and straightforward awareness based teaching currently available on the planet. Participants testify the course to be highly practical, with an overall satisfaction rate of 96%.
Results participants experience:
- Sustainable focus, clarity, productivity, and performance
- Discovery of purpose, inner-essence, and actualization
- Enhanced leadership, collaboration, and relationships
- Elmination of stress, anxiety, & disturbing emotions
- Increased well-being, intuition, and emotional IQ
The course includes:
- Two-day lecture taught by awareness master Ingvar Villido
- Practical training with easy to apply awareness techniques
- Course material workbook and follow-up webinar session
What are the course logistics?
The Art of Conscious Change course takes place over two days; Saturday, Feb 10th and Sunday, Feb 11th; at Galvanize (close to BART & Muni stations) in San Francisco from 10 AM to 5 PM.



About awareness master Ingvar Villido
Ingvar Villido, renowned master teacher, author, and expert of applied awareness is also the founder of the School of Practical Awareness, an internationally recognized awareness center based in Estonia. Ingvar has taught the application of awareness since 1992. As a result of his work, Ingvar updated the science of self-realization with his roots in Buddhism, Kriya Yoga, and Siddhanta, to a level at which modern people are able to easily understand it and quickly put to practical use in their lives. Over the years 15,000 people from around the world have attended his lectures, been featured in prominent European media, and is a frequent speaker at business and consciousness conferences.


Why is awareness so beneficial?
By integrating the acquired skills into one's practical life this way, they become the basis for adopting a more aware view on one's daily life. This view contains less noise and mess and by adopting it, one gradually takes life under actual control, which effectively is the natural way things should be. The driving forces and guides of our daily lives – emotions and thought patterns – will become our tools, and we will become the ones who decide by ourselves the time and place for using them. Inspiration and intuition, which only reveal themselves occasionally, will also become readily available and usable to us. From the background of everyday noise, a singular state of being – awareness – will start to emerge. Acting in this state raises the quality of life remarkably compared to what one has experienced before. In practical life, our true being, of which we only had theoretical ideas or rare glimpses of - if lucky, will start to reveal itself.


What does the course cover?
The Art of Conscious Change teaches unique knowledge and techniques, based on the practical use of awareness, which bring inner peace and clarity, reduces the effect that negative or exhausting emotions have on your life, and gives you a better understanding of who you really are. The course provides a practical skills 'toolbox' for applying awareness in everyday life in order to effectively 'mend' any situation you might encounter.
Part I Me, my inner world and the five bodies
On the first day, you will gain a better understanding of your inner world and discover your true essence. You will also learn techniques that enable you to start using your awareness practically (i.e. "become aware"). Using those techniques always brings you back to the present moment (the "here and now"), and makes you better connected to your true self. Remaining in the state of awareness brings you focus, clarity and inner peace.

Part II Releasing emotions that disturb my life
On day two, you will learn various techniques that can be used in the state of awareness to consciously release ("get rid of") any emotions that disturb your peace of mind. You can use those techniques to liberate yourself from any negative emotions that make you suffer, create problems or are just exhausting. This will help you to focus your life energy much more effectively.


Awareness: Steve Jobs' secret to greatness
Did you know that Steve kept only one book on his iPad, a book that he read every year, and that he even gave to the guests at his own funeral as his final message? The book "Autobiography of a Yogi" by Yoganada is about self-realization; seeing the world from the inside out by applying awareness, and today is being praised for its positive effects in performance, focus, emotional intelligence, intuition, mindfulness, and well-being. The course provides practical techniques along the same line of teachings.


What participants are saying:
"Awareness is every person's natural ability to directly know and perceive information. Awareness is not thinking nor emotions, it is a totally different quality." - Dr. Helena Lass, Wellness Orbit
"The course gave me the skills to run 6 businesses all at peak performance and with high energy levels. I like the precision of the techniques and why it works." - Ville Jehe, Entrepreneur
"Emotions can be a powerful motivating force, when you know how to use them. Know how to free yourself from unnecessary emotions." - Aigi Vahing, Former Host of American Idol Estonia


Further information/media:
Listen to Lecture on The Art of Conscious Change (Soundcloud)
Watch Estonian National Television Program on Ingvar Villido

Biography on Awareness & Wisdom Master Ingvar Villido
Marc Benioff on the Invisible Hand of Steve Jobs
Guardian: Emotional Intellience, Why it Matters
Inc. Magazine: Steve Jobs' Secret to Greatness
Special thanks to our audience partners!
> UnCollege helps young people pursue their interests through learning relevant skills and gaining real world experience.
> Galvanize takes collaboration to a whole new level for entrepreneurs, creators, innovators, and passionate learners.
> EestiByTheBay The San Francisco Estonian Society brings together local Estonians and Estonian cultural enthusiasts.
> AwareNOW is a mind-body coaching ecosystem. Attendees will get a code for a free coaching session or a meditation.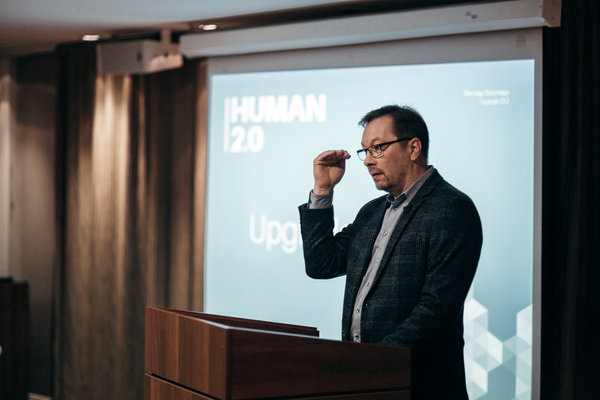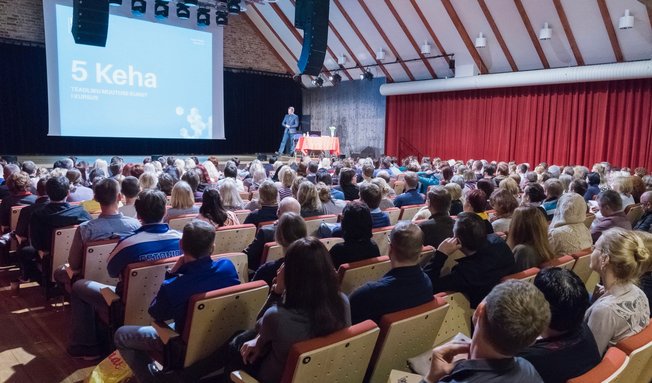 #meditation, #mindfulness, #wellness, #well-being, #awareness, #consciousness, #wisdom, #emotional intelligence, enlightenment, professional development, self-development, personal growth, motivation, spirituality, yoga, productivity, performance, focus, clarity, business, wealth, health, leadership, success, energy