The Art of Connecting

Saturday, August 17, 2013 from 9:00 AM to 6:00 PM (CDT)
Event Details
The Art of Connecting
"Mentoring Your Children on Their Path"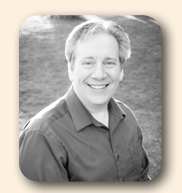 Your kids want you to listen and understand them.
You know that in order to connect, you have to listen and understand, but that's difficult, if not impossible, if they won't talk.
When you leave this training you will have the tools to begin conversing freely with your loved one.  You will see the clues they send you in their body language.  You will recognize with confidence their powerful traits and discover the connection between who they are and who they can become.  You will also have the skills to begin guiding them on their path.
Learn: 
The 3 magic words to get them to talk, and

The 5 steps of an interview (how not to make it an interrogation)

The 4 keys to put it all together to really connect and understand.  
 When you do this, they will feel understood and experience, "The Great Connection" with you.
Join us to discover gifts to connect with the most important people in your life...especially yourself!
Thom is an amazing guy. I have know him for 2 years and I see how hard he pushes himself to grow and improve and I can see his passion for helping others live powerfully. I can tell that he practices what he preaches as I see some of his children really striving for excellence and impact. If you have a chance to work and mentor with Thom you'd be very wise to jump on it.
Dr. Jerry Dugger
"Recognizing and acknowledging another's best traits is the most powerful compliment you can give.."  ~Thom Neil
The Art of Connecting
One Full Day
$197
 Only $47
for lasting connections,
Thom Neil
Organizer
Keystone Education
Keystone Education presents a Monthly Keystone Event. We provide resources for the homeschooling community including: teaching ideas, activities to increase family relationships and other workshops.  Our goal is to Increase Spiritual and Personal Intelligence and Connect like Learners.