Description
An evening course in finding and keeping a fulfilling relationship
Whether finding the right person or keeping your relationship exciting is on your mind - it all starts with the power of evoking another person's deep interest.
We all have discovered how to be attractive on the surface - a decent education, solid finances, a good job, a well-kept body, a curated circle of friends and acquaintances…
And yet we can find it so difficult to attract the person we trust to be our partner for life in a romantic, stimulating, and fulfilling relationship. But even when we find that person, we often struggle to keep the romance as thrilling as it was when it all started.
Being able to excite the interest of the person we desire, now - and over the years - requires more than surface-level qualities. Those attributes are a good start but the power to attract is hidden in the ability to experience oneself as attractive.
Skills in building attraction and attractiveness starting with oneself are a foundational part of the Davon Method that has been taught by Alicia and Erwan Davon to thousands of students helping them accomplish their ultimate relationship goals.
Wondering how to be attractive (and attracted) to your soulmate now and indeed over a lifetime?
Interested in discovering the true source of attraction to have satisfaction, pleasure, and joy continue to increase?
Wanting to get back on track if the hunger, desire, and passion is fading?
Start here!
In this special evening class, you will learn from pre-eminent teachers of romance and sexuality the methodology to evoke the interest of someone you are highly interested in by discovering your own strengths and weaknesses in the area of attraction and attractiveness.
The conversation will be followed by Q&A with Erwan and Alicia so you can ask any questions you have about your own experience and how to improve it - and if you chose - we have made time to practice the skills you learned.
This evening will teach you how to:
❤️ Find the true source of attractiveness
❤️ Immediately increase your own attractiveness
❤️ Attract dating partners if you are single
❤️ Increase the chemistry in your current relationship
❤️ Boost your attraction to a partner
❤️ Have others be more attracted to you
Erwan and Alicia are the only Bay Area couple that has taught these skills to thousands of students and helped them reach their sexual and relationship goals.
As a married couple, they have been guiding singles in finding their soulmates and couples to thrive in their relationships, with a focus on developing and maintaining passion and chemistry in the relationship for 25 years.
Erwan and Alicia are masters at providing a safe and fun environment for everyone to learn at their own pace and comfort level.
---
Your Facilitators: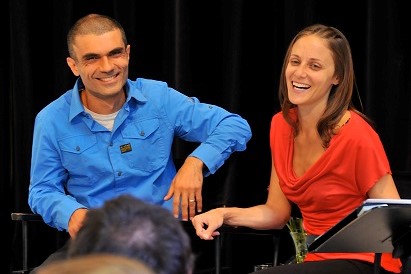 Erwan Davon has taught thousands of singles and couples how to have exceptional romantic relationships over the last 17 years. He is the founder, senior teacher, and president of San Francisco based Erwan Davon Teachings. Erwan, who grew up in New York, has a straight-talking style that gets through to anyone so you can see your blind spots in your romantic relationships and then take your romance to new heights.
He graduated with a degree in psychology and soon began teaching personal development for one of the world's largest personal growth organizations. He then branched out on his own to support people in their relationships, and in 1995 founded Beyond Education, which later became Erwan Davon Teachings. Thousands of people have taken Erwan's Pleasure Course and advanced programs to move past their limitations in relationships and make their romance shine.

Alicia Davon has led the Pleasure Course and other programs with Erwan since 2003. Alicia graduated with a Masters Degree in the field of Integral Psychology from John F Kennedy University, with a focus in women's romantic and sensual expression.
Prior to teaching the Pleasure Course with Erwan, she was a facilitator of women's groups devoted to female libido, pleasure, and fulfillment in all aspects of life from career to relationship. She was drawn to the "work" of Erwan Davon Teachings because of the enormous difference the organization had made in her life and the lives of so many around her.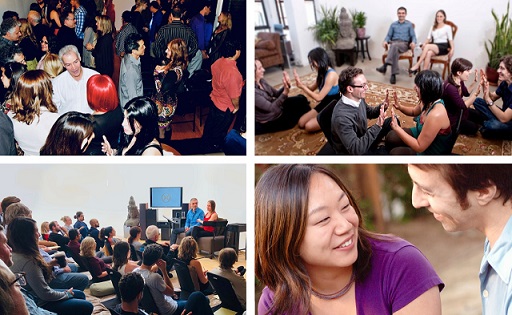 For more events, visit our website: https://www.erwandavon.com/events