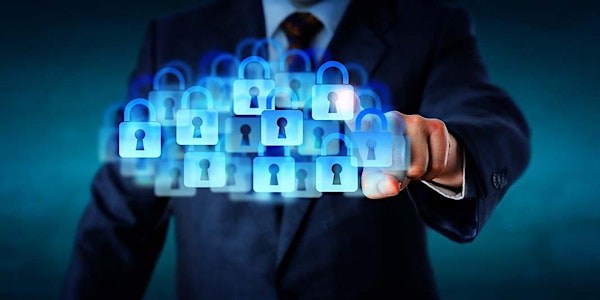 The Art and Science of Staying in Business and Staying Safe
CCI: COVID, COOP and IPOE "The Art and Science of Staying in Business and Staying Safe"
About this event
We all know quite a bit about COVID 19 or Coronavirus, and the dynamics of this enormous emergency with fluctuations in public policy. Every day we see headlines about business openings, reopenings and closures, and deal with the never-ending challenge of just staying in operation. Even with the hope of a vaccine by the end of the year, top public health experts are saying that "getting back to normal" may not be until latter 2021. How do we cope, how do we survive, and can we still thrive?!
We are all grappling with Continuity of Operations Planning or COOP in this overwhelming threat situation - where all facets of society and the supply chain are impacted, and COOP is truly a constant and ongoing. What is less understood is how our decisions and plans must be driven by a far higher level of what we know and how well we know it, or what is the true meaning of "intelligence" and process called Intelligence Preparations of the Operational Environment (IPOE), in order to do this planning. IPOE must be developed, synchronized and managed to develop optimal outcomes, to successfully do COOP in overcoming COVID. CCI is a dynamic five-hour online seminar that covers the breadth of this strategic challenge, and what we can do as business and management professionals to overcome obstacles and succeed going forward.
INSTRUCTOR:
Hal Kempfer is the CEO and Founder of GRIP, Global Risk Intelligence and Planning Inc. in Long Beach, CA. He is a senior instructor and course developer for the Infrastructure Liaison Officer (InfraGard) course and a variety of other courses, workshops, seminars and Homeland Security exercises. The most prolific instructor on terrorism threats for the DHS sponsored fusion centers, Hal and his firm have also supported such notable organizations as the Center for Civil-Military Relations at the Naval Postgraduate School (now the Institute or Security Governance), U.S. Pacific Command's Joint Task Force Homeland Defense, the National Guard's National Interagency Civil-Military Institute, Navy Installations Command, etc. He has been involved in Homeland Security and consequence management planning issues in the military and civilian sectors for almost a quarter century, and is a frequently utilized as an on-air expert for ABC7 and ABC10 News in Southern California, ABC Network News, National Public Radio, various Fox News affiliates in the Western States, CBS News in San Diego, Cheddar/i24 and NewsMax.