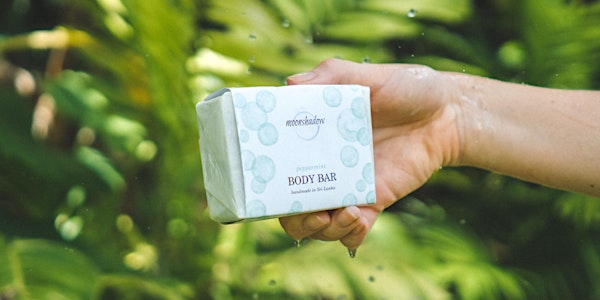 The Art and Science of Soap Making
When and where
Location
Ceylon Sliders No.9 New Galle Road Rest House Junction Weligama, SP 81700
Description
Learn the art and science of soap making with Moonshadow at Ceylon Sliders.
People have been making soap for over 4,000 years! Soap has become something that every person on the planet uses every day, probably several times a day. Most soaps are made in factories, but handmade soap has become a popular craft in the last 20 years or so. If you are curious about what soap is, how its made, or just want to show off to your friends that you made your own soap, join us for this special Moonshadow workshop at Ceylon Sliders.
In our workshop you will learn all about ingredients, processes and equipment needed to make your own soap. We will offer you the chance to custom make your own bars in the workshop by selecting from a range of pure essential oils, flowers, clays, spices and other natural ingredients. You will get to take home 3 bars of handmade all natural soap!**
**the soap will take approximately 24hrs to set before we can cut it. You will need to come back to Sliders the next day at 10am to collect your personalised soap bars.**
Location: Ceylon Sliders
Date: Wednesday, 13th September
Price: RS 2,500 per ticket
*Drinks and snacks will be included in your ticket price.
For any further questions please email our friendly front of house team hello@ceylonsliders.com, we hope to see you there!
**You can also pay in advance at the shop to reserve your place.