The Art and Science of Lithohydrology. How to use dry laid stonework to harvest water in your garden.
About this event
Lithohydrology is the use of dry-laid stones and stone features to harvest rainwater from impermeable surfaces (including hardscaped paths and driveways, roofs, and other areas). The water is directed back onto the property where it waters trees and replenishes the groundwater table. Lithohydrology allows us to maintain the health of trees and larger shrubs in times of drought, reduces our water bill, and provides benefits to the larger ecosystem around us by supporting the health of the water cycle in our region.
Taught by Andrea Hurd of Mariposa Gardening & Design Cooperative, Inc. In this workshop, you will learn some of Mariposa's innovative water harvesting methods, which use stone to capture and store water on the landscape. From pictures to discussion, we will tackle the basics of this important part of building gardens that keep natural systems in mind.
-------------------
LOCATION : LYNGSØ Garden Materials, Inc.
345 Shoreway Road, San Carlos, CA 94070
Our workshops have become very popular. To ensure a more pleasant experience for everyone please read the following:
On-time start: Please plan on arriving at least 10-15 minutes early allowing for parking and getting settled for a prompt start. We will hold your place until starting time. If you have not arrived by the published start time for the clinic we will begin seating our waiting list. We are sorry we cannot hold a spot for late-comers.
Parking: Please park in our designated Customer Parking area, located directly across from the Sales Building. Please look carefully for the One-Way Entrance and Exit signs.
Extra folks: Please make sure to register everyone in your party. Many of our clinics fill up fast and we often have a waiting list, so please understand if we cannot add a spouse or friend at the last minute.
Children: The content of our classes is for adults. Due to attention span, we discourage children from attending our classes, unless the class is specifically for children If your child is a serious garden enthusiast and would enjoy sitting through a 1 to 2-hour clinic, please let us know and we will gladly consider them for the class.
Pets: Although we are a pet-friendly business, for the comfort of other attendees in our clinics, we ask that you do not bring your pets to the clinics. Service animals are allowed. Please do let us know ahead of time if you need to bring your service animal to the clinic.
Presentation: Most of our clinics will include a PowerPoint presentation which will be emailed to the attendees after the class. Due to the popular nature of our clinics, if you are unable to attend in person, we cannot accommodate emailing information presented in our clinics.
Cancellations: If you won't be able to attend the clinic, please, cancel through Eventbrite as soon as possible.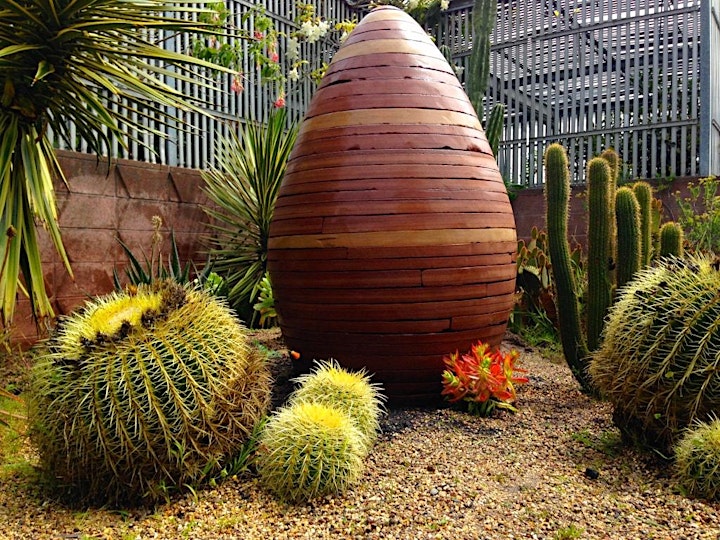 Organizer of The Art and Science of Lithohydrology - CANCELLED
Lyngso was founded in the early 1950s by John and Mary Lyngso. To this day, our company remains a family-run business. Many of our employees have been with us for over 20 years; all are passionate about providing the best possible service.

Our site in San Carlos contains everything from sands, pebbles, and boulders to tools and soil mixes. Lyngso has the materials and expertise to satisfy the largest contractor as well as the personal approach to guide the homeowner on his/her first landscaping project.

We enjoy participating in community projects and have always sought to provide what our community needs, whether that means materials or information. It is our goal to remain a valuable resource to landscapers throughout the Bay Area.

In recent years, Lyngso has evolved its landscaping business to include organic gardening. We can assist you with any project, from raised garden beds to helping you improve the biology of your soil. Sustainability has become the center of our business.
As a certified Green Business, we are powered by 100% renewable clean energy and we strive to offset our carbon emissions. As an environmentally conscious business, we pride ourselves in encouraging our community to recognize the benefits of organic and sustainable gardening. 

In fact, we have become renowned for carrying a unique line of organic soil improvements, ranging from locally brewed actively aerated compost tea to special composts, humus, soil mixes, and mulches. Many of our team members have undergone training in soil biology.

Throughout the nearly 60 years of Lyngso's existence, we have expanded the size and scope of our operation. However, one value remains constant: Service. This concept is not just an important part of our business but is the heart of our business. We pride ourselves in helping customers use our products to make the world a more beautiful place.