Event Information
Refund Policy
Refunds up to 7 days before event
Eventbrite's fee is nonrefundable.
Gather round the fire to re-ignite vitality, nourish the heart and feel connected at one or more of our seasonal virtual retreats.
About this Event
You Are Invited
You are invited on a transformational journey through the seasons marked by a series of retreat gatherings designed to uplift, inspire and nourish. As we move through the year experiencing the promise of growth that each season brings, we will gather together to practice, reflect, share wisdom and renew our sense of connection to each other and to what burns brightly within us. Each retreat will offer the opportunity to slow down and take refuge in calming the mind and opening the heart.
THE SPRING RETREAT...
..will focus on becoming aware of the capacity of the heart to meet life as it is and to grow in our compassion, optimism and emotional resilience. We will explore powerful, evidence-based heart-nourishing practices that rekindle vitality, peace and well-being. The practices will draw on our connection with nature, with each other, and with our own inner fire as supports for growth.
The day will consist of meditation, skill building talks, interactive inquiry, walking meditation (in nature, if possible), and journaling. There will be periods of time where participants will be on video, and periods off-camera during self-practice.
Stay tuned for information on our Summer, Fall and Winter 2021 retreat offerings
WHAT TO EXPECT
Our retreats are offered virtually, however the practices will be embodied and engaging. We will support you in creating a nourishing retreat space in your home as well as encouraging some outdoor time in nature, when possible.
The year will contain four separate retreats- come to one or as many as you choose. We will also have live, virtual short sessions in between retreats. We will invite treasured wisdom teacher friends to keep the fire burning and support you in sustaining and integrating new ways of being. Join us in creating a nourishing community of practice to deepen authentic connection with yourself and those in your life.
THIS RETREAT IS FOR YOU IF...
* Your days have been dominated by disconnection resulting in a longing for a more embodied and engaged experience of life
* You have been experiencing overwhelm and apathy from the ongoing uncertainty and intensity of the past year
* You are curious about what it would be like to quiet the mind and open the heart in a safe retreat container held by two senior mindfulness and leadership facilitators
* You are ready for deepening connection with yourself, us, and those in your own community
* You are open to creating sustainable, positive change in your life
WHY IS THIS FOR US?
This spark of inspiration that birthed this transformational retreat journey came from a conversation that Laurie and Lori had at the end of 2020. Going through almost a year of covid restrictions had left us feeling depleted, disconnected and with a loss of vitality. We knew that the mindfulness practices we have been teaching, and practicing, on our own would revitalize our body, mind and heart but would be much more impactful, fun and motivating to do together.
We also knew that we are not alone as our clients also expressed feeling like 'Zoombies' with increasing apathy, lack of motivation and a desire to have authentic connection with others.
So we've built a fire and are inviting you to gather with us, as humans have done throughout time, to come together to strengthen resilience, enhance well-being and grow the capacity of the heart. Join us to retreat to re-ignite!
MORE ABOUT US:
Laurie Cameron and Lori Schwanbeck work in organizations worldwide, facilitating mindfulness-based emotional intelligence, positive psychology and leadership transformation. After many years of requests for a program where participants can further deepen their mindfulness practices, we are excited to offer this series of retreats. It has been a joy to create experiences where hearts can flourish, minds expand and bodies are rejuvenated and to share it with you especially during this tumultuous time.
Laurie Cameron:
Laurie is known for her warmth, energy and insight in her work and commitment to awakening hearts for human flourishing. Laurie is the National Geographic author of the bestselling The Mindful Day: Practical Ways to Find Focus, Calm and Joy from Morning to Evening, the National Geographic magazine Everyday Mindfulness and Audible's bestselling Power of Self-Compassion. A student of Zen Master Thich Nhat Hanh for over twenty-five years, she was given the dharma name Fresh Lovingkindness of the Heart in a sunrise ceremony with Thay. Laurie is the founder and CEO of PurposeBlue, a pioneer in mindfulness and well-being at work, where she integrates emotional intelligence, positive psychology, mindfulness, compassion and neuroscience into practical strategies for flourishing in conscious, intentional workplaces. Her clients include Deloitte, KPMG, the Aspen Institute, Google and federal intelligence communities.
Formerly an Accenture Change Management Leader, Laurie is a keynote and TEDx speaker in the US, Europe and Asia, a Senior Fellow at the Center for the Advancement of Well-Being at George Mason University, a Senior Mindfulness Teacher at the Search Inside Yourself Leadership Institute and certified meditation teacher with Jack Kornfield and Tara Brach, and a Professor of Mindful Leadership at the R. H. Smith School of Business at the University of Maryland. She serves on the Board of Directors for the Insight Meditation Community of Washington and lives Chevy Chase, MD where you can find her painting with her teen daughter.
-----
Lori Schwanbeck:
Lori Schwanbeck is an internationally recognized emotional intelligence and mindfulness teacher known for her compassion and enthusiasm in supporting people to thrive. Her unique blend of qualifications as a marketing professional, psychotherapist, and mindfulness teacher, enable her to deliver a depth of knowledge along with practical skills that support change and well-being.
As a senior teacher at the Search Inside Yourself Leadership Institute (SIYLI), Lori has taught leadership and mindfulness-based emotional intelligence worldwide. She has facilitated trainings in diverse organizations including: Stanford Hospital, UCSF, The Kingdom of Bhutan, United Nations, LinkedIn, Sonoma County first responders, Rotman School of Business, and Google. Lori also has a lead role in program development and teacher training and mentoring at SIYLI.
In addition to international organizational training, Lori co-founded Mindfulness Therapy Associates, a psychotherapy and coaching practice in San Francisco. She is a certified mindfulness teacher with Jack Kornfield and Tara Brach. In both her organizational consulting and coaching practice, Lori believes that people flourish in environments where they feel connected with, cared for, and committed to.
Lori is a student of beauty and awe and her personal vitality is enhanced through contemplative time in nature as well as creative collaboration with friends.
----------
If you are in need of financial support, we have a limited number of scholarships. Contact us to learn more.
Have other retreat questions? Send an email to info@purposeblue.com.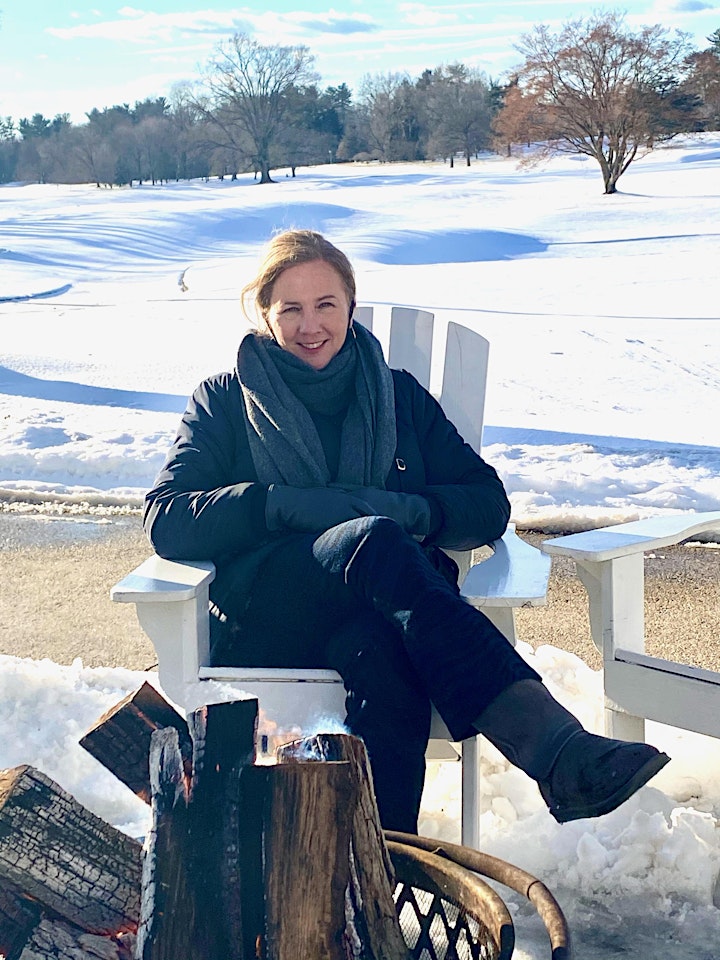 Date and Time
Location
Refund Policy
Refunds up to 7 days before event
Eventbrite's fee is nonrefundable.