Location
Stratus Tokyo at Mistletoe
2-9-5 Kitano Aoyama Minato Ward Stadium Place Aoyama 8F
東京都 港区 北青山 2-9-5, スタジアムプレイス青山 8F
Tokyo
Japan
Sales Have Ended
Registrations are closed
Thank you for registering for the event! We look forward to seeing you in Tokyo. In the meantime, please join the Hackster community, where you can browse open source hardware projects and share your own creations! 感谢您注册活动! 我们期待在深圳见到你。 与此同时,请加入黑客社区,在那里您可以浏览开源硬件项目并分享您自己的作品!
Description
この度、Arm社とHackster.ioは日本の素晴らしいイノベーターを探しに東京に参りました。このイベントは、私たちArm社とHackster.ioが日本のメーカー・コミュニティをサポートするために共同主催するもので、日本の皆様と新規開拓もしくは共有できるものを共に考えていくことが本イベントの趣旨です。イベント前半では、ハードウェア分野とエレクトロニクス分野において世界的にリードされているイノベーティブ企業の講演者達を招き、彼らが技術発明に当たる際に、重要とされるセキュリティー、ロボティックス、人工知能やコンピュータビジョンなどの問題がどのように考案されるかを、日本の皆様にお伝えします。
今回、イベント来場者の中には、各業界のリーダー、スタートアップ期にいる方、そしてテクノロジー分野に関心を持つ方が大勢います。イベントの後半では、参加者の中から自分の活動やアイデアを紹介するオープン・マイク・セッションを設けます。プレゼンテーション希望者は jessica@hackster.io にご連絡ください。特にスタートアップ期にあるプロジェクトや来場者に関心をもたらす可能性が高いプロジェクト、クレージーなプロジェクトなどは大歓迎です。
Arm technology社のアーム・イノベーター・プログラム(The Arm Innovator Program)はグローバル・エコシステムの開発支援を推進します。具体的には、会議、ブログ配信、インタビュー、講習会、パネルディスカッションなどの活動を通じて、多数のトップレベルの専門家たちと高度な専門知識や経験、問題解決策などを共有することによって実現します。オープン・マイク・セッションの発表者はこのプログラムに参加する資格が獲得できます。
講演者:

---
パートナー様のおかげで!Thanks to our local partners!




Join Arm and Hackster this June as we search for the best innovators in Asia!
The events will feature keynote speeches from global industry experts and talks by Arm's Silicon and Cloud partners about their technologies and opportunities for innovators in the region. We'll then turn the tables and give the stage to you! We want to hear about ideas, projects and products you've built using Arm technologies.
Read more about the event series here: https://armtour.hackster.io/
Open Mic: Come and present your ideas
Present your start-up's new product, showcase your latest IoT projects or just share what you've been building! Email jessica@hackster.io with details about what you want to share. Presenters will receive cool swag and be eligible for a spot in the Arm Innovator Program!
Join the Arm Innovator Program
We're searching for the brightest minds in Asia to join the team and represent Arm technology. We want to hear from you while we're in your city! Tell us what you're working on and let us know you're interested in the program.
The Arm Innovator Program is an initiative to help support the global ecosystem of Arm developers, highlight the impressive work happening around the world based on Arm technology and share key domain knowledge from top technical experts building solutions on Arm with a wider audience. Fill out this form to apply: https://armtour.hackster.io/survey
Subscribe to the Hackster WeChat group! Wechatグループを購読する!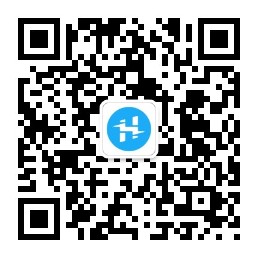 Find us on Line! ラインで私たちを見つける!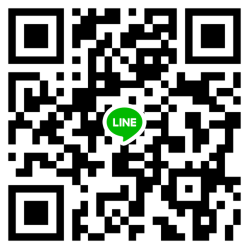 ---
FAQs
What is the deadline for applying to speak at the event?
The deadline for submission is one week before the event.
What are my transportation/parking options for getting to and from the event?
Subway Ginza Line "Gaienmae" station 3 minutes walk from station 3
Will the event be livestreamed? Can I join virtually?
No, these events are in-person only. Please only RSVP if you are able to come in-person.
---
About the event hosts:
Arm technology is at the heart of a computing revolution that is transforming the way people live and businesses operate. Our advanced, energy-efficient processor designs are enabling the intelligence in 120 billion silicon chips and securely powering products from the sensor to the smartphone to the supercomputer. With more than 1,000 technology partners including the world's largest business and consumer brands, we are driving Arm innovation into all areas compute is happening inside the chip, the network and the cloud.
Hackster.io, an Avnet division, is the world's fastest growing developer community for learning, programming, and building hardware. By bringing together a global network of nearly half a million of innovators and hundreds of technology partners, Hackster hopes to facilitate the creation of solutions that make today's world a smarter, healthier place and support the livelihood of tomorrow's generation.
Hackster.io(米国アヴネット(Avnet)社のひとつの部門)は、世界中のソフトウェア、ハードウェアの開発者たちが学習及び知識・知恵・経験を共有する目的で集まるオンライン・コミュニティのプラットフォームを開発しています。私たちのコミュニティは約50万人の専門技術開発者や数百社の技術提携パートナーで構成され、明日の世界がもっと便利な場所になるように、人々がお互いにもっと繋がりやすくなるように、たくさんのテクノロジーを世に生み出しています。