Sales Have Ended
Registrations are closed
Thank you for registering for the event! We look forward to seeing you in Taipei. In the meantime, please join the Hackster community, where you can browse open source hardware projects and share your own creations! 感謝您註冊活動!我們期待在深圳見到你。 與此同時,請加入黑客社區,在那裡您可以瀏覽開源硬件項目並分享您自己的作品!
Sales Have Ended
Registrations are closed
Thank you for registering for the event! We look forward to seeing you in Taipei. In the meantime, please join the Hackster community, where you can browse open source hardware projects and share your own creations! 感謝您註冊活動!我們期待在深圳見到你。 與此同時,請加入黑客社區,在那裡您可以瀏覽開源硬件項目並分享您自己的作品!
Description
Arm和Hackster將在亞洲召集使用Arm技術的最佳創新者!
這一系列活動將為您帶來由國際科技領域有影響力的專家演講,芯片商和雲技術合作夥伴的洽談和交流。通過參加本次活動內容,您能知道如何有效得利用Arm資源和Hackster平台。活動還將展示由當地創客帶來的項目,概念和產品。想展示的朋友們可以通過以下鏈接註冊和提交您的項目!
我們歡迎初創公司,創客,以及DIY愛好者的參與!詳細了解活動系列: https://armtour.hackster.io/


開放麥克風 :
想展示的創客請您發給jessica@hackster.io 您的項目或產品信息。得到與行業專家同台的展示機會的朋友們有獎品哦!

參與Arm創新者項目:
Arm創新者項目是一個為全球優秀開發者和領域專家所打造的平台。這個平台聚集了包括人工智能,物聯網,自動化工業,智能生物,創客文化中有前沿性,獨創性的科技領導人。加入這個項目的創新者,有機會被邀請到參與Arm多層次的峰會交流,深層次得利用Arm生態的資源在國際市場上推廣項目和產品。
想跟我們分享您的項目, 概念或產品的話, 您也能成為Arm創新者的一員!在此申請:
https://armtour.hackster.io/survey
SPEAKERS 嘉宾
---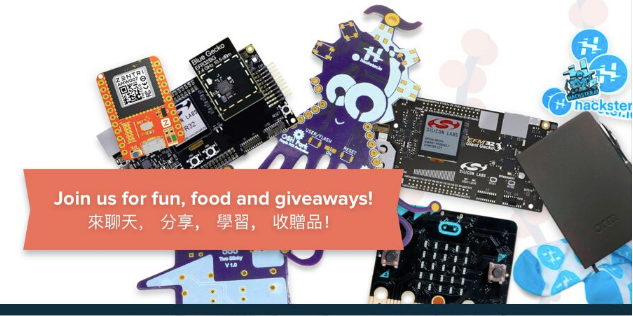 Join Arm and Hackster this June as we search for the best innovators in Asia!
The events will feature keynote speeches from global industry experts and talks by Arm's Silicon and Cloud partners about their technologies and opportunities for innovators in the region. We'll then turn the tables and give the stage to you! We want to hear about ideas, projects and products you've built using Arm technologies.
Read more about the event series here: https://armtour.hackster.io/
Taiwan Partners
---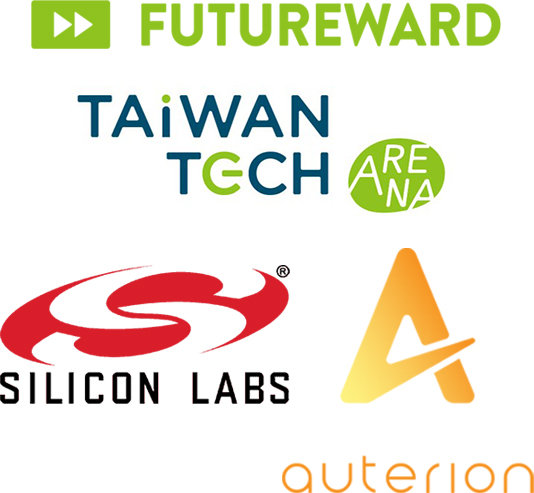 Open Mic: Come and present your ideas
Present your start-up's new product, showcase your latest IoT projects or just share what you've been building! Email jessica@hackster.io with details about what you want to share. Presenters will receive cool swag and be eligible for a spot in the Arm Innovator Program!
Join the Arm Innovator Program
We're searching for the brightest minds in Asia to join the team and represent Arm technology. We want to hear from you while we're in your city! Tell us what you're working on and let us know you're interested in the program.
The Arm Innovator Program is an initiative to help support the global ecosystem of Arm developers, highlight the impressive work happening around the world based on Arm technology and share key domain knowledge from top technical experts building solutions on Arm with a wider audience. Fill out this form to apply: https://armtour.hackster.io/survey
Subscribe to our WeChat channel! 關注我們的微信平台!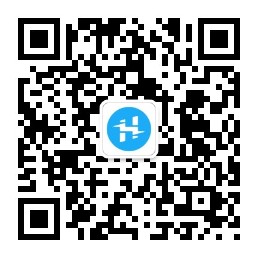 Follow us on Line! 加我們吧!
---
關於主辦方:
Arm微處理器核技術改變了人們生活和企業運作的方式,是計算器裡的一代革命。我們先進的高能效處理器技術作為超過1200億片芯片的核心構架,被廣泛得用於傳感器,智能手機和超級計算機硬件中。通過我們在全球的1000多個技術合作夥伴,包括世界上最大的商業和消費品牌,我們正在推動Arm技術進入不同使用芯片,網絡和雲計算的應用領域。
Hackster.io是美國知名硬件發燒友社區,匯集了世界各地硬件工程師。這些開發者利用Hackster平台相互分享自己的DIY作品,相互交流技術經驗。 Hackster與全球各大科技平台協作舉辦活動以及挑戰賽,鼓勵設計創新,激發創新者的想像力,促進開源硬件的普及與傳播。
Taiwan Tech Arena is the tech startups ecosystem building program initiated by Ministry of Science and Technology, Taiwan. The Program aims to help startups succeed through a tailored-built co-working campus, renowned international accelerators, and a solid network and platform for big enterprises to co-work with startups in the campus and make the next big things happen together.
Local Partners:

FAQs
What are my transportation/parking options for getting to and from the event? 活動要怎麼前往?
https://www.arena.taipei/cp.aspx?n=459956E830D4A8BB
Will the event be livestreamed? Can I join virtually? 活動會有直播嗎?
沒有, 只能親自參加。想參加的朋友們需要提前註冊。
No, these events are in-person only. Please only RSVP if you are able to come in-person.
Organizer of The Arm Innovator Asia Tour - Taipei // Arm創新者亞洲路演: 臺北