Location
Graduate Seattle
4507 Brooklyn Avenue Northeast
Seattle, WA 98105
Refund policy
Contact the organizer to request a refund.
Eventbrite's fee is nonrefundable.
*PANEL DISCUSSION * at Graduate Seattle The Architecture of Equity: How Designers and Art Curators Impact & Influence Social Change.
About this event
Event Schedule
Doors open: 6pm. Wine Bar available for adults 21+
Official event start: 6:30pm w/ Networking
Panel Discussion Begins: 7PM
Closing Remarks: 8PM
Bar will be open until 8:30pm
What is the responsibility of the art curator in public education, political activism, and social awareness?
Art is a medium for communication that could be considered one of the most powerful forms of expression that humanity has ever engaged in. Every known society, past and present, has created art in some form. These works of art often help us gain insights about what it may have been like to live in those places, times, bodies, and cultures.
Art can be pervasive, provocative, and have a profound effect on how we interact in society. It has the power to promote social change and even affect government and corporate policies. If this is true, it could be argued that the role of the art curator is one of the most vital to the continual advancement of culture and the pursuit of ideals like justice, sustainability, and equality. But what exactly does a curator do and why does their work matter now more than ever?
What is design activism? What is design for social impact? How are designers using their skills, perspectives, and networks to create more equitable societies?
"Incorporating activism into everyday design practice means recognizing that the paying client is not the only group who will be impacted by a project. Designers can work to incorporate the needs and dreams of those rendered invisible by uneven (colonial/capitalist/patriarchal) power structures, even within conventional design practice.
Breaking the mold of the traditional (paying) client/architect relationship creates potential for more radical activism, be it through working for unconventional clients or using representation to change ways of seeing or reveal hidden injustices. Design activism means leveraging our skills to make sure more ways of knowing are embedded into our constructed world." - Lizzie Yarina
Panel Moderator - Rachel Gallaher
Rachel Gallaher is an arts and lifestyle writer and editor living in Seattle, Washington. Her work has appeared in the following publications: City Arts, Seattle Bride, Seattle Homes & Lifestyles, Kinfolk, Surface, the Seattle Times, Alaska Airlines' Beyond, University of Washington magazine, and the award-winning GRAY (where she is currently Deputy Editor). She is also a major theater and dance critic in Seattle, writing hundreds of reviews of local, national, and international performing arts companies.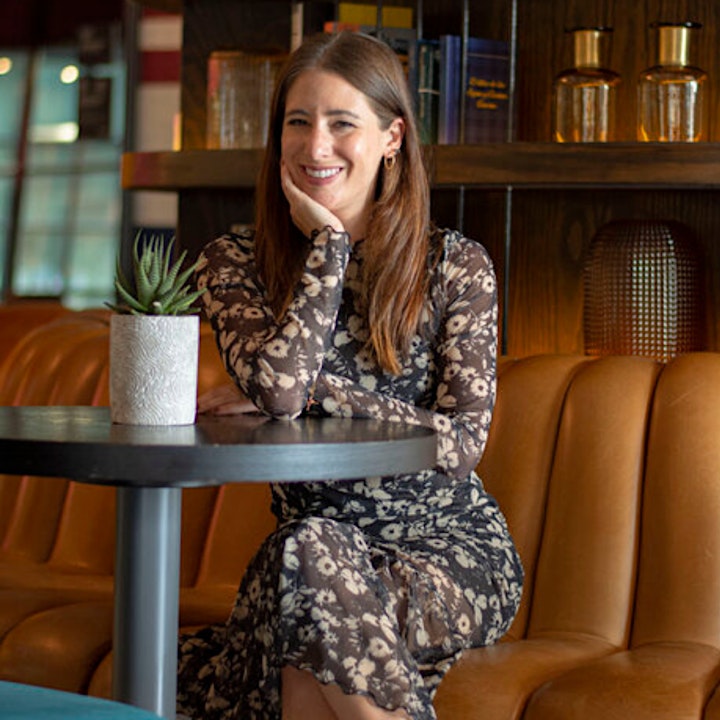 Panelist - Elisheba Johnson
Elisheba Johnson is a multi-media artist, curator, and poet who was born and raised in Seattle. After earning her BFA from Cornish College of the Arts, Johnson operated Faire Gallery Café', a multi-use art space. She later worked with the Seattle Office of Arts and Culture as a project manager in the Public Art Program. Elisheba is the co-founder and curator of Wa Na Wari, located in the Central District.
Sited in a fifth-generation, Black-owned home, Wa Na Wari is an immersive community art project that reclaims Black cultural space and makes a statement about the importance of Black land ownership in gentrified communities. Their mission is to create space for ​Black ownership, possibility, and belonging ​through art, historic preservation, and connection.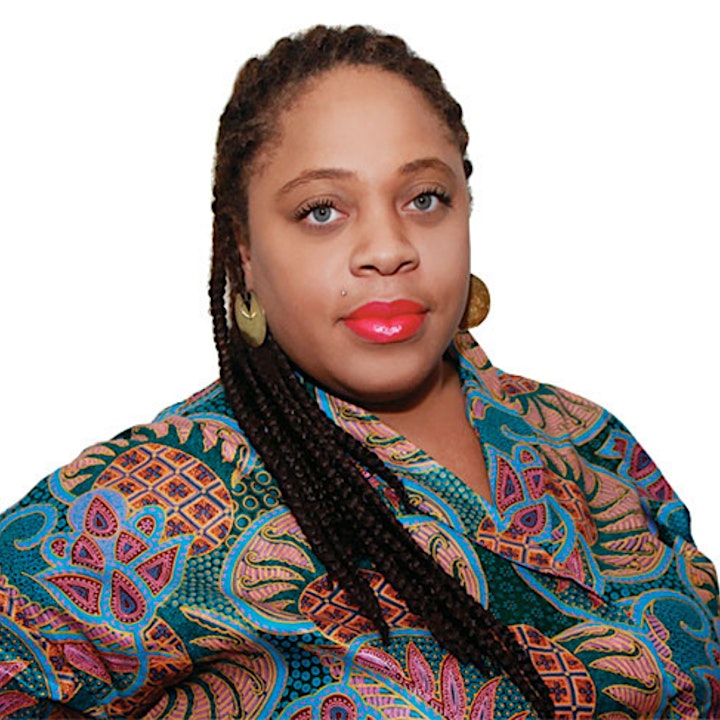 Panelist - Elizabeth Baskerville
Elizabeth (Lizzy) owns and operates earthling design LLC and is a landscape designer for Nakano Associates. An active member of the Chinatown International District (C-ID) neighborhood, she serves as a board member for the International District Special Review District and volunteers with the Danny Woo Community Garden (which she managed for three years). She was born and raised in Seattle, graduating from Garfield High School. She was raised some more in Michigan for over a decade before moving back to Seattle in 2016. She has a Master of Science in Architecture specializing in design + health, and a Master of Landscape Architecture from the University of Michigan.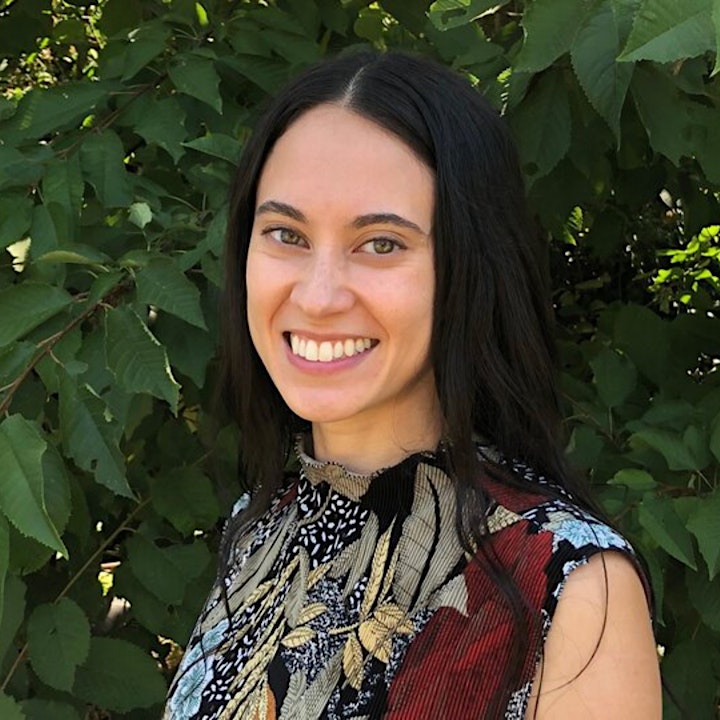 Panelist - Keli Lucas
Keli Lucas is abstract expressionist painter, curator, and community organizer. In her paintings she focuses on depicting the soul behind the eyes of those who she feels enlightens her. Drawing inspiration from the cacophony of light and color of New York City, her home. Lucas has a unique ability to capture with each brush stroke, the full range of emotions that make up the human experience.
Keli is the co-founder of The Parallel NYC, a company that designs & produces experiences for VR that are focused on presenting "art in this dimension and the next." Keli is also a resident artist & curator at The Bushwisk Generator, a space that strives on sustainability as they utilize and upcycle materials to create. This space promotes collaboration with the community and art education programming that includes the latest digital technologies to expand on artist's creative possibilities.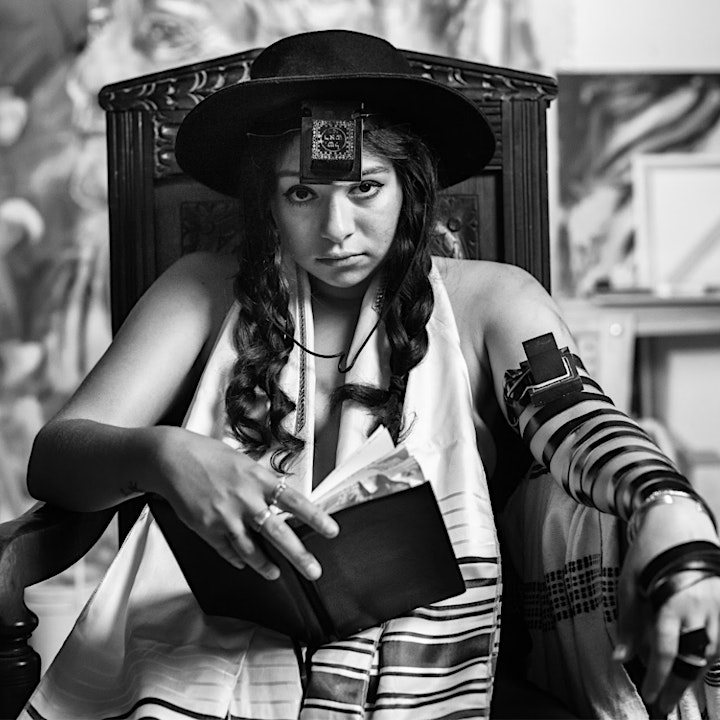 Panel Producer - City of Light Art Gallery c/o Jewel Wesley
"Jewel" Wesley (aka John Wesley) is an experience designer, producer, and curator. He is the founder of City of Light Art Gallery, a globally minded, locally rooted cultural institution dedicated to illuminating & collaborating with the most prolific, profound, and compelling artists of our time. City of Light offers collectors and connoisseurs of art the opportunity to invest now in the blue chip artists of the future.
The gallery is based in Seattle, WA in the Central District.
Jewel is also the founder of Seattle BIPOC Organic, a non-profit organization that designs & produces organic farming operations and distributes organic food resources to communities in Seattle.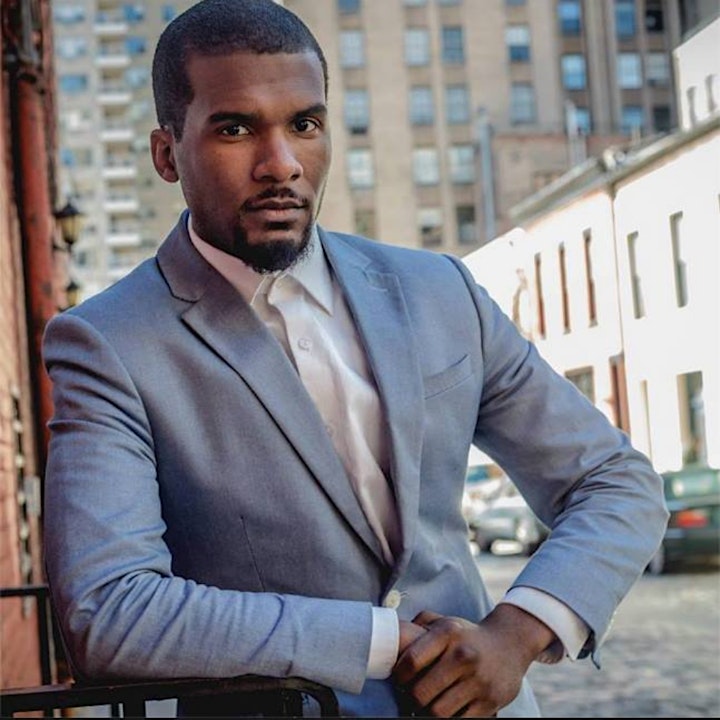 Host Venue - Graduate Seattle
With historic 1930s Art Deco digs, just a ten-minute stroll to UW's campus, sits proudly in Seattle's University District. Purple pride runs deep in the lush lobby, inviting Huskies past and present. Over 36 feet of plaidly clad sofas ease up to a communal coffee table warmly perched fireside. An installation of seashell mobiles dances above, an amped up wall invites conversation and jewel toned rooms wink at our storied past. High above, the scenic rooftop bar serves up hues and mountain views of the inspired landscape.
#beboundless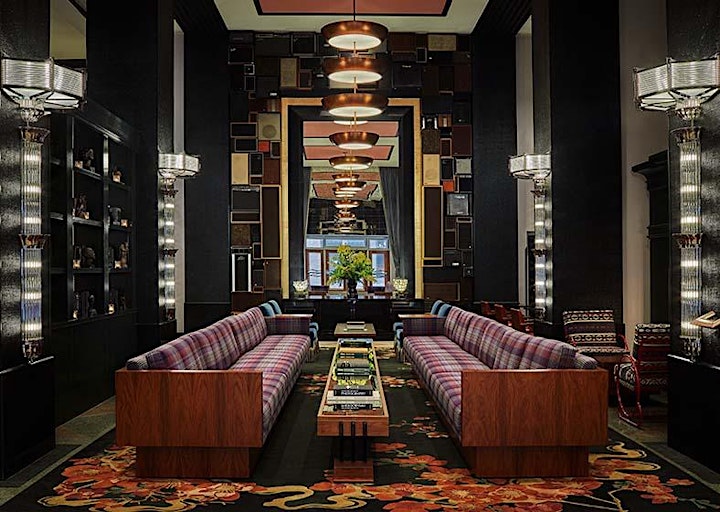 Panel Sponsor - Brio Interior Design
Brio Interior Design is a full service interior design & interior decoration firm based in Seattle. Founded in 2008 by lead designer Kenna Stout, they have provided full service interior design & interior decoration for residential and boutique commercial clients for more than a decade.