The App Design Series

Monday, November 14, 2016 at 6:00 PM

-

Thursday, November 17, 2016 at 9:00 PM (PST)
Event Details
4 Nights •  Many Talks •  Different Venues in Downtown San Francisco  •  All About App Design!
EVENT SCHEDULE
MON / NOV 14
Venue:  Five Stars •  340 Bryant St, San Francisco, CA 94107
Theme:  Onboarding + Checkout
6:00PM     Doors Open
6:30PM     "User Onboarding" with Jonathan Shariat & Chris Liu
7:30PM     "The Mobile Checkout Process" with Lukasz Lysaskowski

TUES / NOV 15
Venue:  Climate Corporation • 201 3rd, Suite #1100, San Francisco, CA 94103
Theme:  Internet of Things
6:00PM       Doors Open
6:30PM     "Getting Started in Designing for the Internet of Things" with Romy Illano

7:15PM      "Designing for Wearables & IOT"  with Sean Savage
7:45PM      "Data Visualization for Connected Devices" with JP Bedoya
WED / NOV 16
Venue:  Capital One • 201 3rd, 5th Floor, San Francisco, CA 94103
Theme: Branding & Visual Consistency
6:00PM      Doors Open
6:30PM     "Copywriting for App Design" with Nathan Diesel
7:30PM      "Cross-Platform Design:  iOS & Android" with Asher Blumberg
THURS / NOV 17
Venue:  Pivotal Labs •  875 Howard Street, 5th Floor, San Francisco, CA 94103
Theme: Being an Independent Designer
6:00PM      Doors Open
6:30PM     "Storyboarding with XCode" with Brennan Stehling
7:30PM      "Building & Launching Your Own App" with Joshua Taylor
TALK DESCRIPTIONS 
MON / NOV 14

"User Onboarding"
with Jonathan Shariat and Chris Liu from the Design Review Podcast
The first time user experience is a critical point in obtaining new users and keeping them interested in the product. How do you accommodate your user with an overview and get them using the product as quickly as possible?
In this talk, Jonathan Shariat and Chris Liu from the Design Review podcast will share tips to make the sign up process simple. You'll also learn about walk-throughs, wizards, how to make a great first impression and teach your users just enough to keep them coming back.
"The Mobile Checkout Process"
with Lukasz Lysakowski, Design Director at Peek
E-commerce checkout is often a key performance indicator for businesses. Yet it's often an overlooked feature by designers.  In this presentation, Lukasz from Peek, will teach you app checkout best practices. He will cover current design patterns and upcoming user experiences.

After the talk you will improve conversions by better understanding the checkout process, designing better credit card forms, and psychology of online shopping.
TUES / NOV 15
"Getting Started with Designing for the Internet of Things"
Romy Ilano, Contract iOS Developer at Mercedes Benz R&D
In this talk you'll learn 7 tips to get you started when designing for connected devices, aka The Internet of Things (IoT).  You'll learn about working with developers + data scientists, how to test machine learning, latency, sensors and chips, and gain a better understanding of the common challenges in this exciting Wild West of a world.


"Data Visualization for Connected Devices"
JP Bedoya, Head of Product Design at Climate Corporation
In the world of connected devices, chips and sensors are embedded into machines in order to send out information about how they work to optimize processes. If a bunch of data, is sent from the machine to a computer, it needs to be translated and interpreted in a way that can be easily understood.
This is where data visualization skills really pay off. Knowing which chart and graph, and what type of information the customer wants to learn is very important. It's even more crucial that the designer understands what it is their communicating.
In this presentation, JP Bedoya, Head of Product at Climate Corporation will walk us through how his team collects data and, understands and solves problems through Internet of Things technology. He will also teach us about the types of skills and design thinking methodologies he looks for when hiring a product designer for his team.
WED / NOV 16 
"Copywriting for App Design"
Nathan Diesel, Senior UX Designer at Visa
You spent all this time developing personas. Now speak in a language that your audience understands in order to guide them throughout the app and make the experience seamless.  If you don't, you might create confusion or ruin the experience by offending your audience.
In this presentation, Nathan Diesel will teach you how to:
Create a voice for the brand that matches your persona – avoiding technical language and jargon
Develop a tone that caters to the audience, builds trust, and communicates clearly
Follow an editorial style for consistency, and learn the mechanics of writing, capitalization, and punctuation for short text in apps
"Cross-Platform Design:  iOS & Android"
Asher Blumberg, Senior Product Designer at Jott
When designing an app, it's best to choose a platform and build a great native experience for it. However, if you're designing for both Android and iOS, the UI needs to be updated to match each system. There are different controls for different devices, and that needs to be thought through.
In this talk, Asher Blumberg, Senior Product Designer at Jott, will teach us how to translate our app design from iOS to Android, discuss some of the hurdles, share guidelines, solutions for each platform and outline best practices.  
THURS / NOV 17
"Designing User Interfaces in XCode"
with Brennan Stehling, Independent iOS Developer 
Storyboarding in XCode can make your app design so much easier.  It can be a common workspace for designers and developers to collaborate. By using Storyboards, designers can directly experiment, iterate and refine many visual and even behavioral details including transitions, without the developer being in the way.
In this presentation, Brennan will cover how Storyboards work, and how it can make your design to development process easier and give you more control of the end product.
Brennan will teach:

Examples of how designers can change colors, fonts, positions, dimensions and layouts to directly change how the app looks and even behaves
Common UI components in iOS apps
Layout systems used in Storyboards 
An introduction to XCode to build iOS apps
He will also prepare a sample project for you to try on your own after the presentation. 
Fireside Chat about Building & Launching Your Own App

with Joshua Taylor, Design Director at Credit Karma
(Former Design Director of Evernote)
SPEAKER BIOS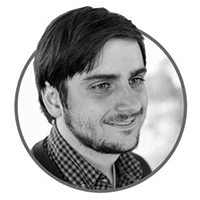 Jonathan Shariat
Designer, Author, Co-host of Design Review Podcast
Jonathan Shariat has been in design for over 10 years. He is the author of "Tragic Design" by O'Reilly Media and is the co-host of the Design Review Podcast. He also shares design humor and insights on twitter as @DesignUXUI. He's passionate about shedding light on the negative impact of bad design and an advocate for thoughtful, purposeful design.

Chris Liu
Product Design Consultant at Mercedes-Benz R&D North America & Cohost of Design Review podcast
Chris Liu has many years under his belt working as a designer in various capacities in a wide array of industries, from enterprise software to consumer products. Chris currently works at Mercedes-Benz R&D North America working on car UX and advanced concepts. You can find him on Twitter at @machinehuman.

Lukasz Lysakowski
Design Director at Peek.com
Lukasz Lysakowski is a digital brand and product designer based in San Francisco, CA. He focuses on designing multi-platform tools for businesses to streamline their services and provide better experiences. Currently, Lukasz is the Design Director at Peek.com, where his team produces the leading SaaS platform, powering the tours and activities marketplace.
Lukasz comes from an entertainment design and online marketing background and has worked for various companies including HBO and Warner Brothers, online communities for Pearson and SAP, and writing the Section 508 guidelines of Cornell University. He is deeply driven by engaging with designers and staying up to date on the best tools and methods for designing beautiful products.   

Lucky us!  Lukasz is also a content curator for Cascade SF's Facebook page and a regular mentor at Cascade SF's UXNight.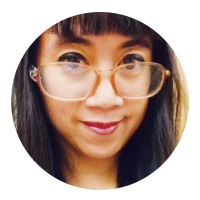 Romy Ilano
iOS Developer Contractor at Mercedes Benz


Romy Ilano is a self-taught iOS contract developer at Mercedes Benz. Frolicking and active in the Silicon Valley start-up scene, she's worked as a Graphic Designer at eBay Germany, a Product Manager on a Guitar Hero franchise mobile game, she's constantly working to bring diverse teams together.
Romy has seen the mobile space change dramatically in the past ten years.  Romy believes that the hardest but most rewarding part of the job is getting smart, creative people to work together to create kickass products.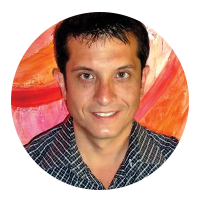 Juan Pablo (JP) Bedoya
Head of Product Design at The Climate Corporation

Juan Pablo Bedoya is the Head of Product Design at The Climate Corporation, a technology platform helping people and businesses manage and adapt to climate change. He was previously the vice president of product at Lifelock and textPlus.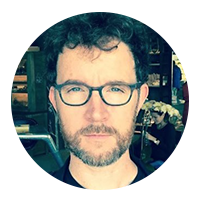 Sean Savage
Product Design Lead


Sean spent more than 15 years creating cross-channel experiences with drones, wearables, the Internet of Things, mobile apps and the Web.  He's worked for Intel, Jawbone, Frog and Adaptive Path, and he's been published in Wired, The Washington Post and The Chicago Tribune.

Sean has a UC Berkeley iSchool Masters degree focused on place-based social tech.  

He coined the term "flash mob" and he's @savage on Twitter.


Andi Galpern
Independent UX Designer at Cascade SF
In 2008, Andi relocated from South Florida to San Francisco to pursue her dreams.  She wanted to live in a world where developers and designers transform ideas into life-changing products.   Andi has a decade of experience designing, prototyping, and coding web sites and apps for large corporations, startups and small businesses. 
Andi Galpern is a UX Strategist, Visual Designer and the Founder of Cascade SF, a product design organization based in the San Francisco Bay Area. She is passionate about community, personal growth and inspiring fearlessness to create our best work.  Follow @andigalpern on Twitter.
Nathan Diesel
Senior UX Designer at VISA
Nathan is a UX/UI designer for Visa's innovation center and has a passion for user-centered design. He's been a full-time and freelance designer in multiple industries including fintech, entertainment, healthcare, advertising, and education research. He also taught design at the San Francisco City College and has been a regular mentor for Cascade SF for the past 2 years. Nathan believes information wants to be free but a great user experience makes it more valuable. He advocates for consumer access to data and tools for people to understand it.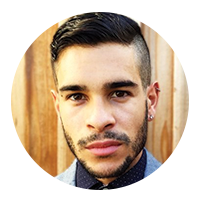 Asher Blumberg
Senior Product Designer at Jott
Asher G. Blumberg is a multi-disciplinary designer striving to create compelling and functional experiences across mobile and web apps. He stands at the intersection of technology and human empathy, bringing the two together via brand and interaction. Asher is an evangelist of human centered design, with experience in the full design stack, ranging from interaction design to prototyping. He has a proven track record of seamlessly guiding a variety of products through to maturity, championing design thinking and the user experience to solve complex problems. 

Currently Asher is working in an agile environment, creating rapid prototypes, flows, wireframes, and hi-fidelity mockups at Jott. Leveraging user research, data, and product alignment helps Asher define ideas holistically and express solutions as completely as possible. He's inspired by the collaboration between design and development. 

A graduate from UCLA's Design Media Arts School with an emphasis on multimedia design, Asher offers a versatile skill set balancing creative and critical thinking with a drive to create outstanding work.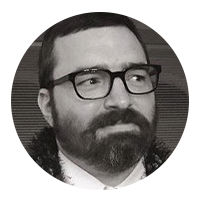 Brennan Stehling
Independent iOS Developer & Software Engineer
Brennan Stehling is an iOS Engineer new to the Bay Area in the past year from Milwaukee, Wisconsin. He has worked closely with graphic and UX designers for over 15 years to create the best possible user experiences for major brands with websites and mobile apps. His work can be found on GitHub.  http://github.com/brennanMKE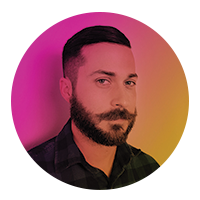 Joshua Taylor
Design Director at Credit Karma (formerly Design Director at Evernote)
Joshua Taylor is an innovative design leader at Credit Karma, helping transform the world of finance. He spent 4 years at Evernote, leaving as the Design Director. While there, he led the design of the web app, Penultimate, Evernote Business, and Clearly. Joshua also designed the Evernote homepage and various microsites, branded new services for apps in China, designed browser extensions, an e-reader and even their Blackberry App. He has various years of experience working with ground-breaking companies and forward thinking people. As a designer, Joshua believes well-thought out and beautiful design add value to our human experience.

THIS EVENT IS PRODUCED BY:



Cascade SF is a design and technology organization based in San Francisco, CA.  
Designers and mentors come together to teach each other the latest tips, tricks and techniques for designing apps and web sites.  
Subscribe to our mailing list or join us at meetup.com/cascadesf.
PARTNERS: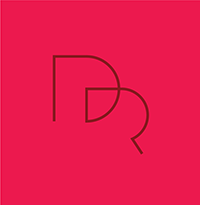 The Design Review Podcast
The Design Review Podcast aims to help designers grow by discussing design principles, new ideas, and reviewing the design of apps. Jonathan & Chris are your co-hosts each week and bring their experience and humor to share what they are thinking and learning about each week. Listen at designreviewpodcast.com.

SPONSORED BY:



FiveStars is the easiest way for local businesses to deliver great customer experiences, in and out of store. Through unique rewards, personalized service, and intelligent automated messages, FiveStars helps every customer feel like a VIP. Founded in 2011 and based in San Francisco, our mission is to help businesses and communities thrive by turning every transaction into a relationship.
We believe in our mission and live by our values. We bring our authentic selves to work. We work hard and we play hard. And we call each other family. With bright minds from companies like Facebook, Apple, Google, and Zynga, we're transforming commerce one step at a time. Join us at http://www.fivestars.com/team/careers/.

The Climate Corporation aims to build a digitized world where every farmer is able to optimize and flawlessly execute every decision on the farm.
They are currently developing a suite of mobile apps to help all the world's farmers sustainably increase their productivity with digital tools.
Learn more at: www.climate.com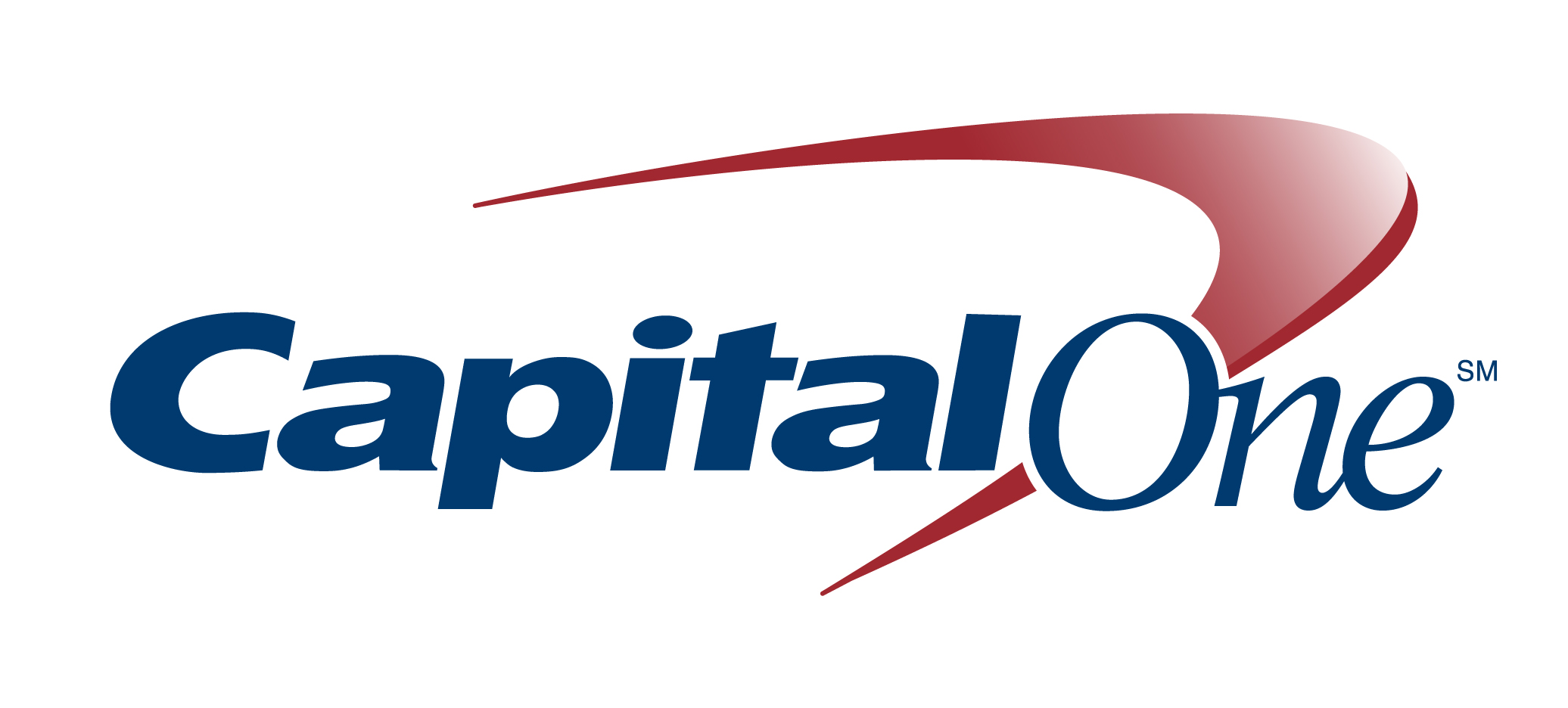 Capital One is hiring designers, developers and those who make products.  View available openings.  

Pivotal is hiring product designers!  Apply at http://pivotal.io/careers.
Pivotal is a trusted partner for IT innovation and digital transformation, enabling enterprises to provide modern software-driven experiences for their customers and workforces.



Frequently Asked Questions
Where can I contact the organizer with any questions?
E-mail Andi Galpern at andi@cascadesf.com with any questions you might have.


What is the refund policy?
All tickets are non-refundable and available on a first-come-first-served basis.


Credits: 
Icon in logo from The Noun Project by Hea Poh Lin 
When & Where

Multiple Venues
Soma
San Francisco, CA 94107


Monday, November 14, 2016 at 6:00 PM

-

Thursday, November 17, 2016 at 9:00 PM (PST)
Add to my calendar
Organizer
CASCADE SF
Cascade is an Experience Design Organization teaching interaction design, UX and product design for emerging technology.   https://cascadesf.com