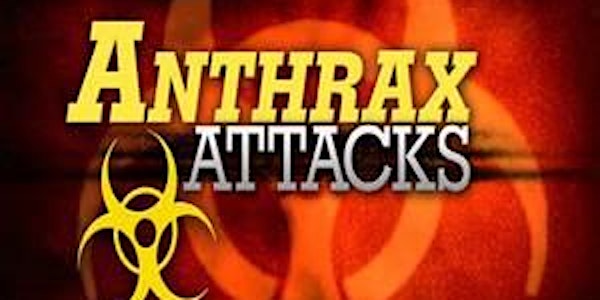 THE ANTHRAX ATTACKS OF SEPT./ OCT. 2001 -- OFFICIALLY ACKNOWLEDGED INSIDE JOB/ FALSE-FLAG ATTACKS
When and where
Location
National Press Club 529 14th St NW McClendon Room Washington, DC 20045
Description
McCLENDON GROUP MEETING
SPECIAL WEDNESDAY MEETING ON THE ANTHRAX ATTACKS OF SEPT./ OCT. 2001
-- OFFICIALLY ACKNOWLEDGED INSIDE JOB/ FALSE-FLAG ATTACKS
IN COMMEMERATION OF THE DEATHS CAUSED BY THE ANTHRAX ATTACKS
WHO: Barry Kissin, Attorney and Journalist based in Frederick, MD, home of Fort Detrick, the supposed source of the anthrax attacks of Sept./Oct. 2001.
WHAT: Ultimately, the U.S. Government had to acknowledge that the mailing of the anthrax letters in Sept. and Oct. of 2001 was an inside job, thus also conceding that these were false-flag attacks. The evidence is clear that the source of the attacks from within the American "bio-defense" program could not have been the lone nut (Bruce Ivins, scientist at Fort Detrick) designated by the DOJ/ FBI. The source must have been anthrax weaponization projects then being conducted by the DOD, the CIA and the DIA. The evidence is also clear that the original plan that fell apart was to make it appear that the 9-11 attacks and the anthrax attacks were a one-two punch orchestrated by the same Muslim "terrorists" (with help from Iraq). Indeed the 9-11 attacks and the anthrax attacks were a one-two punch -- orchestrated by the same powerful insiders.
WHEN: Wednesday, October 7, 2015
Come at 6:00 PM for dinner with the speaker or at 7:00 for the beginning of the presentation.
WHERE: National Press Club, 529 14th Street NW, 13th Floor,- McClendon Room -Washington, D.C. 20045
###
Recent Developments
In Dec., 2014, the U.S. Government Accountability Office (GAO) issued its overdue report that further debunked the FBI's version of the anthrax attacks, but completely avoided the critical evidence of how the attack anthrax was processed/ weaponized.
In April, 2015, Richard Lambert, director of the FBI's anthrax investigation from 2002 to 2006, filed suit against the FBI in which he stated that the FBI concealed a "wealth" of evidence contrary to its version of the attacks.
In May, 2015, Newsweek published an article about Matt DeHart, now in a Federal prison in connection with discovering official documents said to "show that the FBI looked into whether the CIA tried to frame jihadis for the anthrax attacks and that the White House quashed that part of the investigation."
John Edward Hurley, Chairman