The Anonymous People Movie

Tuesday, June 30, 2015 from 10:30 AM to 12:30 PM (EDT)
Event Details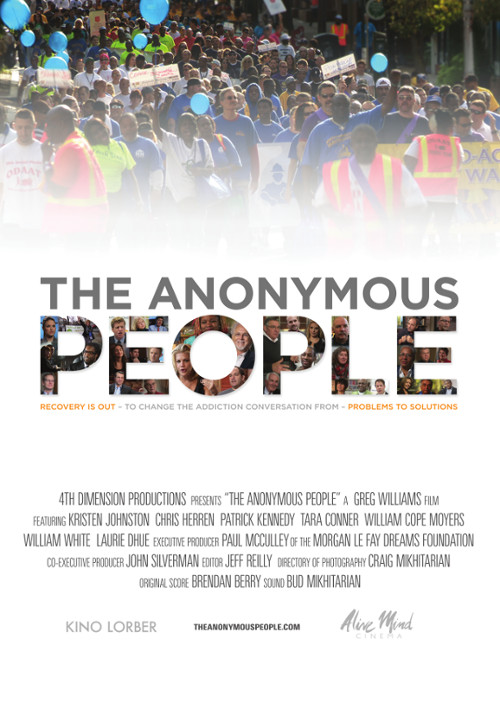 THE ANONYMOUS PEOPLE:  A film by Greg Williams  -
is a feature documentary film about the 23.5 million Americans living in long-term recovery from addiction to alcohol and other drugs. Deeply entrenched social stigma and discrimination have kept recovery voices silent and faces hidden for decades. The vacuum created by this silence has been filled by sensational mass media depictions of people in active addiction that continue to perpetuate a lurid public fascination with the dysfunctional side of what is a preventable and treatable health condition. Just like women with breast cancer, or people with HIV/AIDS, courageous addiction recovery advocates are starting to come out of the shadows to tell their true stories. The moving story of The Anonymous People is told through the faces and voices of the leaders, volunteers, corporate executives, and celebrities who are laying it all on the line to save the lives of others just like them. This passionate new public recovery movement is fueling a changing conversation that aims to transform public opinion, and finally shift problematic policy toward lasting recovery solutions.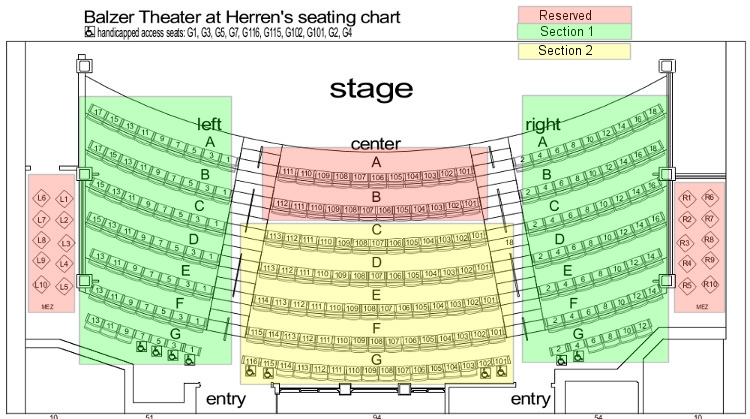 When & Where

Balzer Theater
84 Luckie Street Northwest
Atlanta, GA 30303


Tuesday, June 30, 2015 from 10:30 AM to 12:30 PM (EDT)
Add to my calendar
Organizer

Recovery Journeys is a vehicle to fund our vision and help local groups by creating events to "Give a Voice to Recovery." This is achieved by sponsoring local symposiums, workshops, music and entertainment to get the word out and support the community.
Why are there not a lot of places to showcase people in recovery and their talents?
The positive aspects of recovery are not well known. There are successful business people, talented filmmakers, musicians, actors, artists and entertainers that have created great work like Greg Williams and others, but the public awareness is limited or yet may go unnoticed causing a lack of positive role models for the recovery community.
Through the medium of music as a uniting force and a healing tool Recovery Journeys has connected to that source of energy that allows human beings to express one's sadness through the happiness and joy in music.
This journey of recovery has touched every human family both past and present. It is our hope that we make the future brighter through empowering the recovery movement. It is time for these talented people to step out from the shadows and be recognized for their significant contributions to our communities.
It is our hope that Corporate America as well as well as all people can be united and shares this common cause of love, peace and justice for all in the matter of recovery.
We are accepting donations to help give a voice to Celebrate being in Recovery and the chance to stay on that path where one will never walk alone.